Fresh from the release of his second album this year – Jenny Le Blanc's Black Valentine – we were finally able to interview the artist and songwriter that is Pete Murphy. We went in-depth with this one and Pete kindly obliged with honesty, openness and insight – a huge thank you for that. We talk dream interpretation, the struggles and freedoms of being an independent musician, meeting your heroes, letting them go, changing the formula, live performance, elation, disappointment, collaboration, self confidence, among a whole host of other things. Here's the conversation in full. Enjoy. 
* * *
Hi Pete – congrats on the new album, amazing to finally be able to chat with you. For those who don't know – how would you describe yourself as an artist, and who have been some of your main influences over the years?
Hello Rebecca! Likewise, it's great to talk to you. I've never done an interview before, and I don't get to talk music very often, therefore I tend to ramble a lot when the opportunity presents. Let's see how this goes…
Pete Murphy 'the artist' isn't much different from Pete Murphy 'the person'. I'm a dreamer, constantly flitting from one idea to the next. Easily distracted, easily bored. I create and invent, so that the boredom never manifests.
I've never been particularly good at talking about myself, so I'm glad you asked about influences. I could talk forever about influences and inspirations…
I grew up with my Dad's sizeable vinyl collection. As a youngster I latched onto stuff like The Beatles, ELO, Queen, Stevie Wonder. Later on I gravitated towards his Black Sabbath and Led Zep albums. Alongside the popular music, he also had all sorts of oddities – stuff like The In Sound From Way Out by Perrey and Kingsley, which was a very early electronic album. I loved that record.
Move forward a few years, and I discovered bands like U2 and INXS. At the age of 12, I wanted to be Michael Hutchence, but then I started having guitar lessons with a guy called Steve Makin, who later played guitar in Slade. He showed me the first Guns n' Roses album and I flipped out. That was the start of me playing rock n' roll music.
Still, I was always on the hunt for something different. I'd go to rock clubs with my friends, and they'd all be talking about Metallica and Slayer, but back at home I'd be getting excited about the new album by Jellyfish, or listening to Barbershop Quartets, Charlie Parker, Sly and the Family Stone …
On my 21st birthday, I discovered an album called Pleasure Club by an artist called James Hall. Life changing stuff. It was the first time I heard something and thought "THAT! That's what I want to do!" – the rawness, the reckless abandon, the primal, guttural roar of a band on the edge. James's music led me to meeting one of my closest friends and favourite people in the whole world, an abstract artist in Atlanta called Suzanne Cooper Morris. Suzanne did the artwork for some of James's albums, and she's also the voice of Jenny Le Blanc on my new album.
This February, James reformed his old band Pleasure Club for a series of shows in America. They played two nights in Atlanta, and I flew over to see them. I got to hang out with Suzanne and her husband for a week, and everyone was just so beautiful and kind and gracious. James took me out for breakfast on the morning after the 2nd show, and he and his wife invited me to their house for dinner. Imagine sitting around the dinner table with your all time musical hero! ARRRGGH!!!!
Anyway, after years of being in various bands, I spent a long time making music that I never played to anyone. I've never been a confident guy. I've never considered myself 'a singer'. I just did it because I couldn't afford to pay anyone else to sing on the songs.
This all changed early last year, when, completely by chance I discovered an artist called Ergo Phizmiz PLC (aka Dominic Robertson). Hearing Ergo's music, and watching his performances on YouTube, changed the course of my music career. Seeing the abandon and fearlessness of his art had a massive impact on me, both personally and musically. He does pop music, opera, theatre, puppet shows, collage art, and loads of other things. He's done albums that are 15 hours long, albums that he's recorded in one day, electronic music, classical music, highly experimental music, and just about anything else you can think of. I've been fortunate to meet and chat with Ergo several times.
There's a brilliant lady and amazing musician called Lottie Bowater, who puts on an event every month called 'Depresstival Presents' at a venue called The Others in London. You should check her out on YouTube. Such a voice! And then she'll sit at a piano and drop Stravinsky's Tango, or pick up an accordion and belt out a beautiful version of Portishead's All Mine. Anyway, she books some incredible avant garde performers for her shows… poets, musicians, actors. I've been to see Ergo performing there several times, including a one man puppet show performance of his opera called Gala, which is about Salvador Dali's wife. I later covered the entirety of Gala.
I don't get out much, and there aren't many musicians I would travel that far to see, but I've had no qualms about making the five hour round trip – Birmingham / London / Birmingham – to spend a couple of hours at the Depresstival shows, and watch Ergo perform for 30 minutes.
I have a million other influences, but I'm aware that I've already waffled on for ages… and we're only on the first question… I love funk music, I love experimental music, I love free jazz, I love pop music, I love Tom Waits, St. Vincent, Zach Phillips, all sorts of stuff… you'll often find me trawling the avant garde and experimental sections on Bandcamp.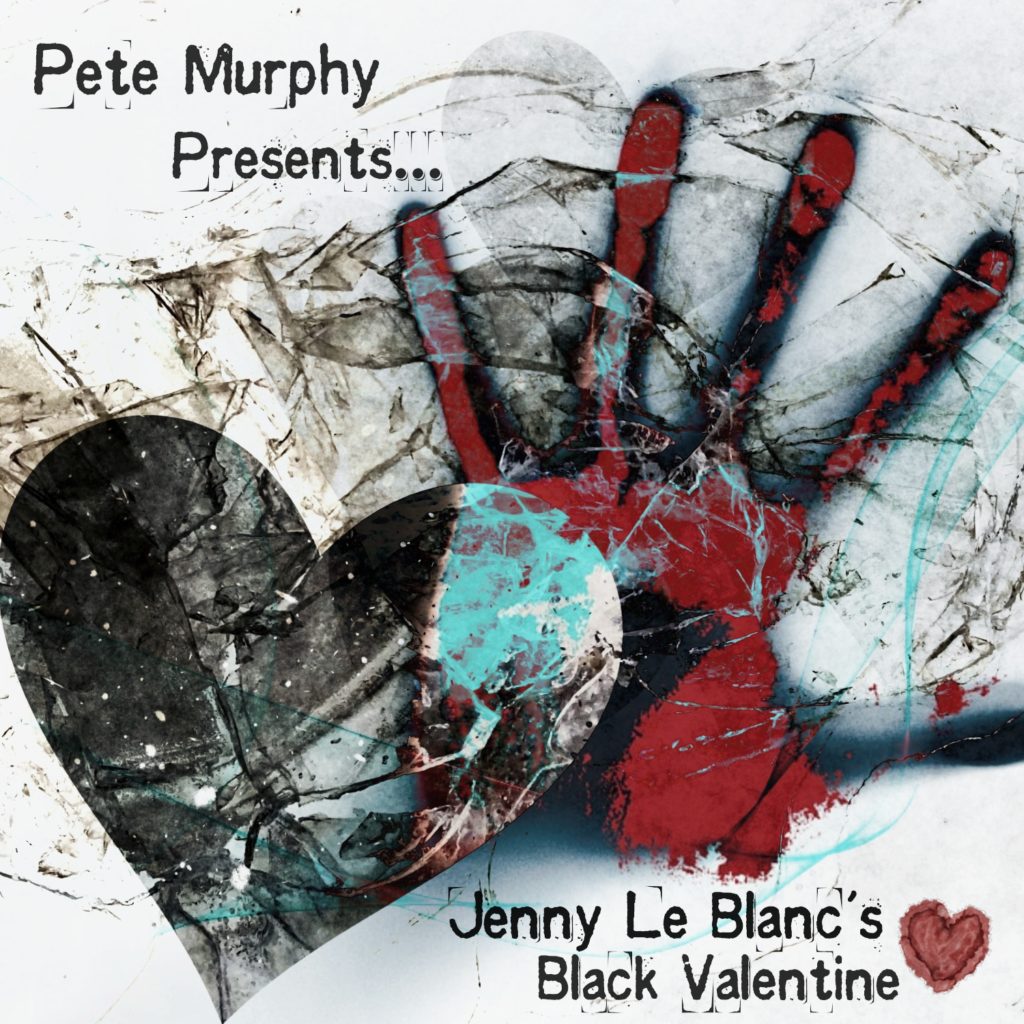 In your own words – what's this album all about, why did you decide to create such a conceptual project, and how does it feel to finally share it with the world?
Obviously it's a work of fiction, but a lot of the ideas and concepts and songs relate to me personally. It's about connections. Deep connections. It's about me going through a difficult time and coming through the other side a stronger person. It's about my creative struggles.
The story is about a lady called Jenny Le Blanc, an ex-musician who got out of the business due to being taken advantage of by corporate entities, and subsequently came down with a case of crippling writer's block. On a cold Valentine's evening, she is shot by her lover while skating across a frozen pond. He leaves her for dead, and the album runs through a series of dreams, flashbacks, and hallucinations that ultimately change her life for the better. She ends up being found and rescued, and the last part of the album is her accepting that she's been given another chance, seeking out the help she needs, and moving forward with her life, a better, stronger person.
It's always exciting to put new music out into the world, but at the same time I'm aware that very few people listen to what I do, so there's elation followed very quickly by a twinge of disappointment, but the disappointment doesn't make me any less proud of what I've achieved.
There's a hell of a lot of detail on the album, sample-wise and in just about every other sense – lyrically, structurally, musically. How long was the project in the making, and how did you know when it was truly finished?
This album took around six weeks from start to finish. The story started to form while I was working on the collaboration album I did with Acousticmaddie. I tend to make albums quickly these days. Making up for lost time. Usually an album will take anywhere between 2 and 6 weeks. I finished the Jenny Le Blanc album a week ago, and I'm already halfway through making the next album. All of the songs for the new album are written, and I've recorded around half of it.
As far as knowing when something is finished, someone once said to me that 'an artist never finishes his work, he merely discards it'. I don't know if that's a famous quote, but it resonated with me at a time when I really needed it. I just work on something until I feel comfortable enough to play it to other people. I never set release dates or anything like that. As soon as I finish an album, I upload it to Bandcamp and press the 'Publish' button.
Working so quickly, there are mistakes, dodgy timing and pitch, production errors, etc..
You might hear dogs barking on some of my albums. That's not planned. I've recorded all of my solo albums in a tiny corner of the lounge at home. Sometimes I'm recording vocals or guitars, and my dogs are running around the place, yapping it up. I used to redo takes if the dogs barked, but these days I just leave it in. If they want to contribute backing vocals to my music, who am I to argue?
What's the songwriting process like for you?
My approach to writing has changed over the years. I have no particular rules or formulas, but a lot of what I do these days is based on improvisation, and it's done very quickly. Sometimes lyrics come first, sometimes music comes first, sometimes they come together.
It's random and messy. I rarely remember the writing of my songs, I kind of slip into a weird headspace… I guess you could call it 'the zone' or whatever.
I tend to sit at a piano, or pick up a guitar, and let my fingers drop onto the keyboard/fretboard. Wherever they land often ends up being the basis for whatever song I'm working on.
One example that I can remember, is Legalize from the new album. I was walking around and heard the drum part for the intro, that (I think) 5/8 pattern, so I programmed the beat when I got to my music computer, let my fingers drop onto the piano, and the 'chords' I played are exactly what you hear on the song. I have no idea what those chords are, it's just random notes that my fingers happened to find.
Another example is Head, Thelonious, Punk, and Toes from the Thelonious Punk album. I can't really play piano. I use it as a writing tool, but I'm a terrible pianist. On that song I set up a drum loop and just pressed random keys on the piano. I think I played it a little slower and sped it up, but the notes I played are exactly what you hear on the finished song. It probably makes no sense, musically, but I like it.
Lyrically, I have no idea. Writing lyrics for me is like doing a jigsaw puzzle. Once I have a concept, it's a case of finding the right pieces to create the picture.
I spent years unable to write, mostly due to anxiety / lack of confidence. The one place I give credit to for helping get out of that rut, for teaching me to write quickly, is an annual songwriting challenge called FAWM (February Album Writing Month). The goal is to write 14 songs in 28 days. It's a great community, probably the best online community I've found. It's a supportive and encouraging environment, and ideal for people who lack the confidence to put their music out there. They also have a sister challenge called 50/90 (50 songs in 90 days), which is running right now. It's through these challenges that I met a Swedish experimental singer/songwriter called Acousticmaddie, who I recently collaborated with, on an album called Kissing Spiders.
One thing I do like to do is create cross album references, so there might be a song on one album, but the key to understanding what or who that song is about is on another album. Emma's Dizzy Spells from the Thelonious Punk album is like that. There are clues on other albums, which give more information about Emma's story. And then the 'time to slip away' line on that song is a nod to Song For Helen Dirge from the previous album.
And talking of 'slip away', the title of my album Malice Journal comes from two misheard words on Zach Phillips' How To Slip Away album. Those two misheard words literally set up the entire album for me. There's a song called Edith Rose on Zach's album, and after the song, the narrator says 'Edith Rose was a French psychiatrist who got fired from a prison gig after a public testimony in a Maoist journal'. I wanted to know more about Edith Rose, but because I misheard, I googled 'Edith Rose Malice Journal'. This led me to the story of Edith Lanchester. I read a couple of paragraphs about her, and the album/concept formed in my head very quickly.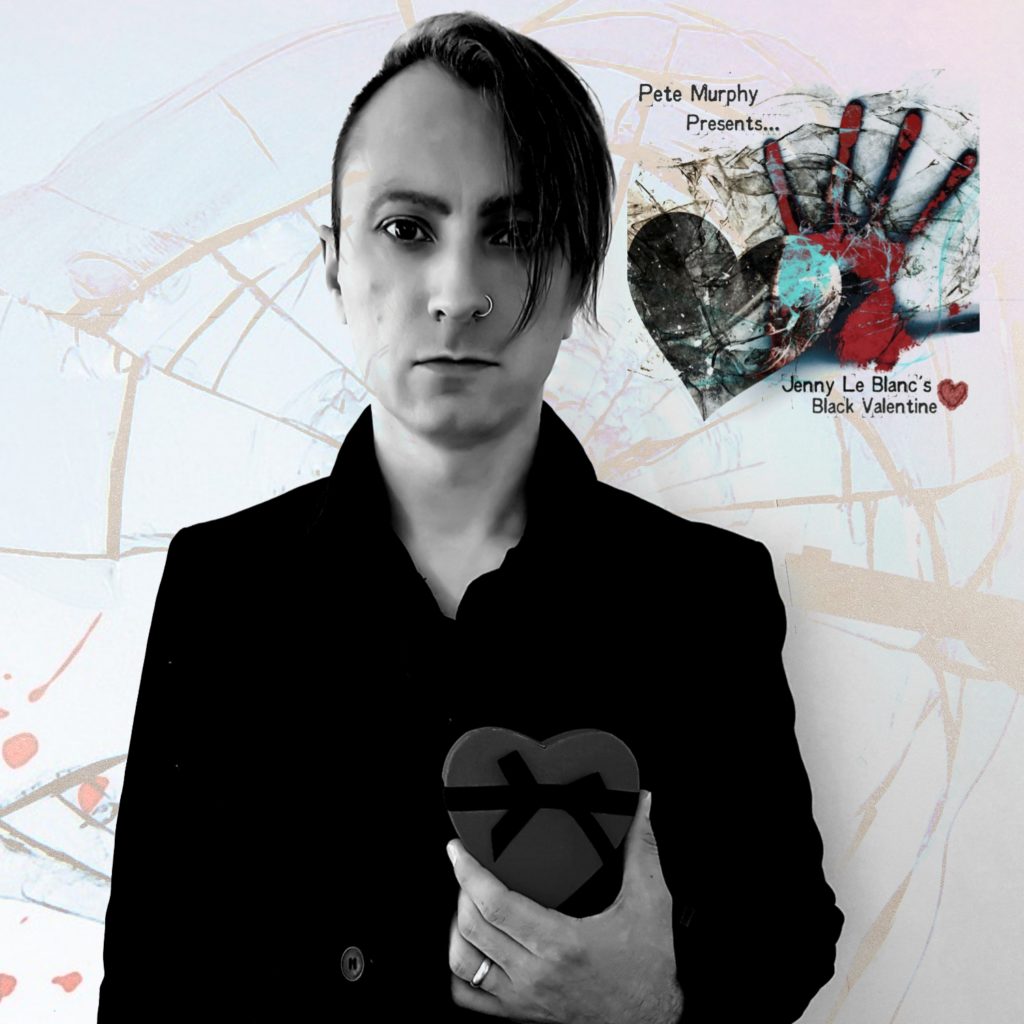 In what way, if any, do you believe that thoughts and dreams or untouchable experiences are connected to our reality?
Ahh, I don't know. I had some of my dreams analysed by a Jungian Psychotherapist, and I don't really subscribe to the whole dream interpretation thing. I'm not saying that it's wrong, but it's a concept that doesn't really resonate with me. For me, dreams are a fantasy land. I wish I had the discipline to explore lucid dreaming. That sounds like fun.
My wife and I keep dream diaries. I often don't remember my dreams, but when I do I type what I remember into the notes app on my phone, as soon as I wake up. I send it over to my wife, and she puts it into a word document. I think we started doing it sometime in 2016, and there are a LOT of dreams in there.
Do you still have dreams relating to Jenny Le Blanc, or is there some new series of ideas creatively en-route?
I only had one Jenny related dream. I knew it was a special dream at the time, and I had thoughts of turning it into a song. It was only later that my mind started nagging at me. I had started work on what was supposed to be a funk album, influences by Sly Stone, Marvin Gaye's Here, My Dear, Curtis Mayfield, Prince. The first song I worked on was Legalize, and it was originally more laid back, but the Jenny idea just wouldn't stop spinning around my head. It was like a little kid tugging at his dad's hand – "Dad! Dad! Look at me! Look at me!"
I decided that I had to change course, and build the album around the Jenny Le Blanc story, and that also changed the musical style of the album.
There are always new creative ideas floating around. At any given time I'm carrying several albums/concepts around in my head
Which of the songs on the project means the most to you, and which would you recommend if a listener only has time for one?
Different songs are significant to me, for different reasons. My favourite 'bit' on the album is the middle section of Man's Obsession With Fire, but as far as whole songs go, I'm really proud of Psychic Connection (Wake, Up Jenny). That song is based on a real life experience I had back in May. I really did meet a psychic called Sarah while I was out looking around the local shops on my birthday. Although we'd never spoken before that day, I was aware of her. Back in my teens, we worked at the same place, and like it says in the song, we had the same singing teacher (we crossed paths one day, as I was leaving my lesson, and she was going into hers). Really lovely lady. I felt a lot of warmth and good energy from her on that day, and as soon as we parted ways, I knew that I'd write a song about our meeting.
What I'm proud of most is that some of my favourite people agreed to be on the album. I've already mentioned Suzanne being the voice of Jenny. With her being 4,000 miles away, she recorded her parts directly into Facebook messages on her phone, I copied them from my laptop into my music computer, via a little handheld recorder that my dad gave me. How cool is that!
As well as Suzanne, there are a few other guests. My wife is the narrator. She's not a musician, but some time ago we wrote and recorded a song together called All I do, just for the fun of it. She came up with the concept and most of the lyrics, and I had her playing guitar, bass, keyboards, etc..
I asked her if she wanted to narrate this album, and she said "ummm, yeah, I'll give it a go".
My very close friend Matt Malone did some of the backing vocals. He's a proper singer, and his voice can reach heights that my voice can't. I sent him a message asking if he would do it, and he said "Yeah, wicked!" He came over to my house, having only heard the songs once or twice, said "right, where do you want me to sing?", and then proceeded to drop these amazing vocals, most of them were the first or second take. Such a badass.
James Hall gave me permission to use a sample from one of his songs on the title track. I reference the song in the lyric, so I'm glad he allowed me to use the sample. Thanks James!
The album is dedicated to Suzanne's daughter Abigail, who passed away two years ago. I feel the album is some of my best work, and I hope it's worthy of the dedication.
You've written openly about not having the confidence to pursue music or to share your music in the past. How did you overcome this, and what advice could you give to similarly introverted or anxious creatives who are struggling to push through those barriers?
Well, I still struggle with various things. It's taken a lot of work to get to this point, and while things were already starting to change before I discovered him, I give a great deal of credit to the aforementioned Ergo Phizmiz for unwittingly helping me to break down certain mental barriers.
My first solo album was a nightmare to make. I spent months and months doing take upon take, trying to attain some kind of non existent perfection. During the mixing process, I gave up music. I was done. I couldn't effectively translate what I heard in my head. I didn't do anything musical for a while, but after some months I decided to finish the album up and put it out more as a 'collection of demos' than an 'album'. It wasn't too long after I released this album that I discovered Ergo Phizmiz, and I've already told you that story.
As far as giving advice to others…
I read an interview with Zach Phillips some time ago (yes, the same Zach Phillips who is referenced in one of the songs on the new album). He was asked what advice he would give to other writers/musicians, and he said something along the lines of "let go of your heroes, even if it's just a little bit". I concur with that statement. Trying to be like your idols is confining, and once you let go and start being your own person, magical things can happen.
Also, stop worrying about what anyone else thinks of your music. If you like it, if it fulfils you, that's all that matters. Only make music to please YOU. If other people like it too, great. Trying to copy what's currently in fashion, will not make you happy. You'll be constantly chasing your tail, and second guessing yourself, because the industry is always asking for what is 'current'. The problem is that you write something current, but by the time it gets to the decision makers, something else is 'current', and your song is 'old hat'.
Another quote that helped me is "what other people think of you is none of your business."
Be an artist. Don't be a copyist. Don't follow trends and fashions. Don't try to please others. You'll be a much happier person. You can look back and be proud that you did things your way.
If you're struggling, don't be afraid to seek out help. Don't be afraid to speak out publicly, and be honest about what you're going through. Help can come from the most unlikely of places. There's a lot in the media about mental health these days. It's likely that there will be something out there that can help you. Therapy and medication can be helpful. Yoga and meditation can be helpful.
One of the things that really helped me was accepting that, apart from three or four loyal supporters, no one really cares about my music. You could see that as a negative thing, but it's very freeing. I have no one to impress, I have no fan base. Of course, I wish that I had fans, I wish that more people listened to my music, but I get it. Everyone is caught up in their own lives, everyone is making their own music.
This forced me to redefine my idea of success. I can write, record, and release music whenever I want. I can do any style I want to do. There is no one breathing down my neck telling me that 'they can't hear a single' or telling me that I can't step outside of the style of music I was doing 10 years ago, or that I can only release one album every two years, or that I have to be part of some exhausting promotion and marketing venture for the next 12 months. Obviously there's a trade off, the fact that I'm broke being one of the negatives, and the fact that I'm shouting into a void being another, but I'm happy in both life and in music. That to me is success.
I think that my music isn't mainstream/commercial enough for the fans of mainstream music, and not experimental enough for the avant garde / experimental crowd. I've never really fit in, I've never been one of the cool kids, but I can't do things just to be cool, I can only do things that make me happy.
Is live performance an important part of what you do?
The short answer in no. The long answer is a little more complicated. I don't currently perform my own music live. It's kind of the final frontier for me. I only recently gained the confidence to put my recorded music out into the wild, and the thought of getting up on a stage as the 'frontman' is something that I've never been comfortable with. I have been trying to think of ways that I could go out and do it, but the stress of getting (and keeping) a band together is not something I want to be going through at the age of 43, and getting up and doing the 'guy with an acoustic guitar' thing feels too 'naked' to me. I respect anyone who can do that, and maybe I'll be able to do it one day, but for now I'm happy sitting in my room, writing and recording.
Another issue is actually getting people into a room to watch you play. I was in a band called Honeyman, back in the late 90's. We'd play shows in Birmingham, and the venues would be full, people queuing up outside, people being turned away because they couldn't fit anyone else in. These days it's completely different, and it's kinda heartbreaking when I go out and watch a band giving it their all… to 10 people.
I play guitar in a band called Malone, which is the solo project of one of my closest friends, Matt Malone, who I mentioned earlier. Doing that gives me my live fix. It also gets me out of the house, and gives me the opportunity to play with three incredible musicians. I'm an anonymous sideman in Malone, which suits me fine.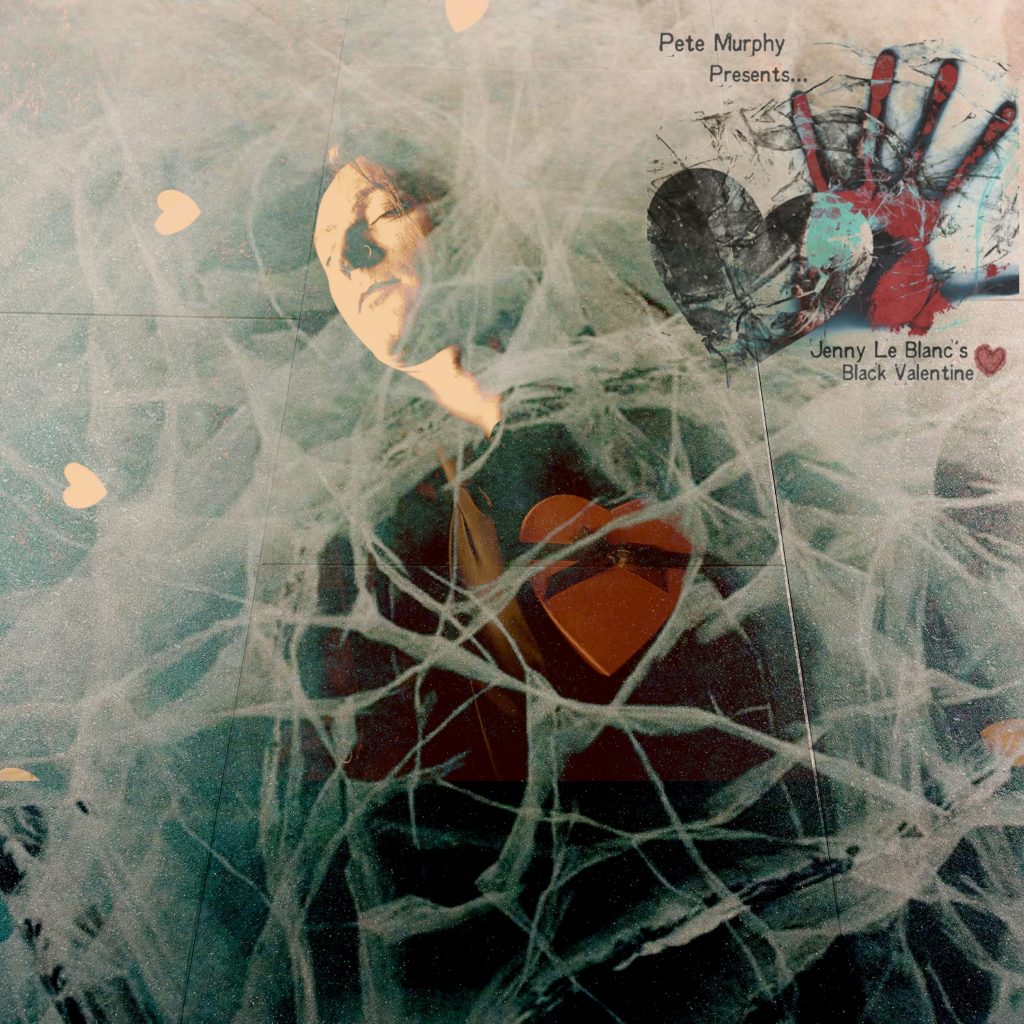 What do you think makes a truly memorable song, and if you had to choose one song from throughout time that you wish you could've written – which would it be, and why?
Oh, there are millions of things that can make a song memorable. It's not just about hooks or catchy choruses or universal sentiments.
Although my wife and I once had a conversation about this, and we decided if a song has a bit that goes 'woo woo!' then it's a surefire hit. We ended the conversation by agreeing that 'Woo woo is a winner'. I think this is probably why I'm not famous. Not enough 'woo woo' in my songs.
As far as a song I wish I'd written… I used to often think "I wish I'd written this song!", but not so much any more.
What's something a lot of people don't know about the artist Pete Murphy?
Oooh. That's a tough one.
Ok, here's something – I've been a professional musician for more than 20 years. I've been gigging since I was still at school. I've done everything from the smallest open mic nights to big budget albums at world famous recording studios with big name producers and musicians. I don't say this to brag. I say it because I feel it's given me some insight and experience in the world of making music.
The thing that a lot of people don't know is that I'm happy to share anything I've learned with anyone who wants to get in touch with me. I know that some people don't like to give away information or help others, but if someone wants to know how I got a particular sound on an album, or wants to ask any questions about anything I've discussed in this interview or anywhere else, I'm more than happy to do so. I don't know all the answers, but if I can help, I will. I'm an approachable guy, and I want to see other people succeed.
What's next for you – how many more albums do you expect or hope to release over the coming years, and what are your hopes creatively as time goes by?
I'm working on a new album called Funland which is different from anything I've done before. I strive to never make the same album twice. That would be boring to me. It means that I don't have a particular genre, which makes it difficult when trying to promote what I do, but I just do what I want, when I want, and don't really think about business or marketing or strategy. I just want to make art. I'm not a businessman.
Funland is another concept album, this time about a neighbourhood that the locals call Funland. Musically it's fairly light… a lot of the songs sound like children's songs, but lyrically it gets pretty dark (or at least 'adult themed'). These aren't a particularly nice bunch of people. In fact, some of them are downright horrible. You don't always have to agree with your characters, in fact it's more fun when you don't. I remember reading an interview with Bill Watterson, author/illustrator of the comic strip Calvin and Hobbes. He said that the stories that he enjoyed writing the most were the ones where he didn't agree with Calvin.
There are no drums on the album. All of the rhythms are done with Cajon and various percussion instruments. That's a first for me. Also, there's very little electric guitar on the album. There's a lot of piano, acoustic guitar, guitarlele, string arrangements…
I have no idea how many more albums I have in me. Right now I'm in the most productive, prolific, and creative time of my life. I've released 10 solo albums since January 2017, and various EP's and singles. It doesn't feel like it's going to stop any time soon.
I hope to experiment more and more… get further 'out there', explore new musical territories, and keep my child like sense of wonder.
I also hope to find the confidence to finally get out there and perform my music in front of an audience.
Oh! And I hope to gain a few more fans. I'm eternally grateful to the few people who do support me, but it would be ace if there were more.
Is there anything else you'd like to say?
Yes! I would like to say thank you for the great website you're running. Stereo Stickman is a very cool place, and I like the way you deal with us music making folk. I guess that being a musician yourself, you know how you'd like to be treated.
I would also like to thank the following people for the impact they've had on my life, whether through musical/personal influence, love, friendship, encouragement, and support – Lynsey Murphy, Suzanne Cooper Morris, James Hall, Matt Malone, and Dominic Robertson.
And, I can't dance.
Ummm… did I actually answer any of your questions properly, or have I spent the whole interview straying from the point?
Cheers!
* * *
A massive thank you once again to Pete for his time & for his thoughtful answers. Download the album via Bandcamp. Find & follow Pete Murphy on Facebook & Twitter. Visit his Website for more information.