Manchester's Paul Oska showcases the very best of his original songwriting, scene-setting and unique vocal prowess, with this brand new EP entitled So Long, My Lonely Ghost.
The Gathering starts things off and slowly but surely weaves its instrumentally brilliant web around listeners. There's a hint of optimism, even joy, to the progression – a rare dash of light, in hindsight, for a project well-suited to late night ponderings.
The song leaves its mark very quickly, Paul's voice drawing you in with its unusual, captivating qualities. Then when all is said and done, all set-up and ready, this hypnotic looping welcome to the gathering echoes out amidst a fully chaotic, passionate arrangement of every layer from before. It's a big finish that makes certain you remember and recognize the song.
Then we get the project's title track, led by acoustic finger-picking, a mellow, intermittent hit of a drum, and Paul's melodically meandering voice – making its way through poetic, uncertain observations. Again, the hook stands out in a subtle, alternative folk sort of fashion. It works well, the song gets better and better as this repeated moment kicks in and the gypsy-like rhythm takes over. You get a clear sense that a live show is where things would really come alive.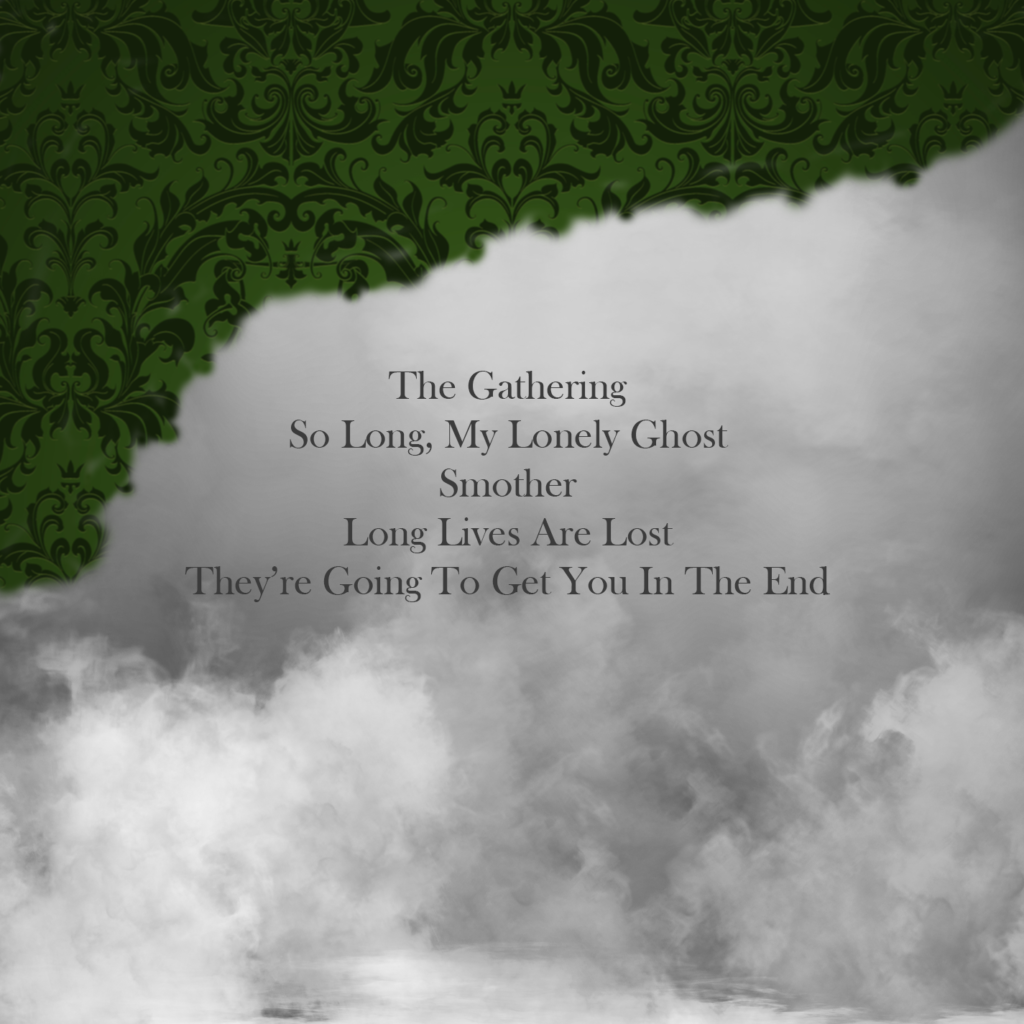 Smother breaks things down all the more so, a simple and spacious first half, intimate and stripped back to the bare essentials. The subtly raspy qualities of Paul's voice stand out in a new kind of way. And this is followed up by what is potentially the project's best song, in my opinion.
The lyrics of Long Lives Are Lost grab you in an instant, the finger-picking lulls you into a state of calm awareness, and the hook again repeats its simple phrase, to a switch in rhythm and an increase in warmth and vocal presence. I'm reminded briefly of Eddie Vedder's Long Nights, the simplicity and the sudden passion. Then the folk-band arrangement increases its embrace, and again we crave the live performance.
An intriguingly titled They're Going To Get You In The End brings things to an appropriate finish. Paul Oska loses himself in the moment once more, accompanied only by the guitar for the first few moments, and the hook stands out for its longer form, questioning kind of uncertainty.
It's haunting, brilliantly crisp in recording, and reminiscent of the kind of folk act you might hear in a classic horror film or the Freak Show series of Americana Horror Story. Another highlight, easily memorable, and a further indication of how unique and expressive Paul Oska is as an artist. This project is his first after an eight year hiatus. What a return.
Download the EP via Bandcamp. Find & follow Paul Oska on Facebook & Twitter or visit his Website.