Paul Holda pours every aspect of his musical being into this 19-track album, moving from a sheer passion for musicianship in the early stages, through history and considerate ideas, and finally onward into melodic expression and something of a meeting between all of this. Tracks 1-6 are original instrumental compositions and draw you in effectively from the offset.
Till We Meet Again kicks things off brilliantly, paving the way for the upcoming journey in an inviting and musically impressive manner. There's a sense of colour and optimism to the playing – every soundscape throughout this section has a warmth and fullness about it. Elderberry veers off down the pathway of rock and roll distortion but is no less satisfying and still somehow fits in with the mood and the creativity that make up the playlist.
Never Left is a personal highlight from these early instrumental moments – the space and the rhythm, a hint of Americana; the piece has character and a great groove about it. Furthermore, the chord progressions seem a little unpredictable – joy is followed by slight uncertainty, which fascinates and makes the whole thing feel quite new and subsequently refreshing.
The Good Garden afterwards sees the artist turn down some thoughtful, artistic pathway – experimenting with sound and fuzz, showcasing warm rhythm and electronic minimalism intermittently. Wooden Velvet then adds a welcomed dash of acoustic brightness and rounds up this ambient section of the project in a manner that further highlights Paul Holda's inherent, unconfined creative freedom.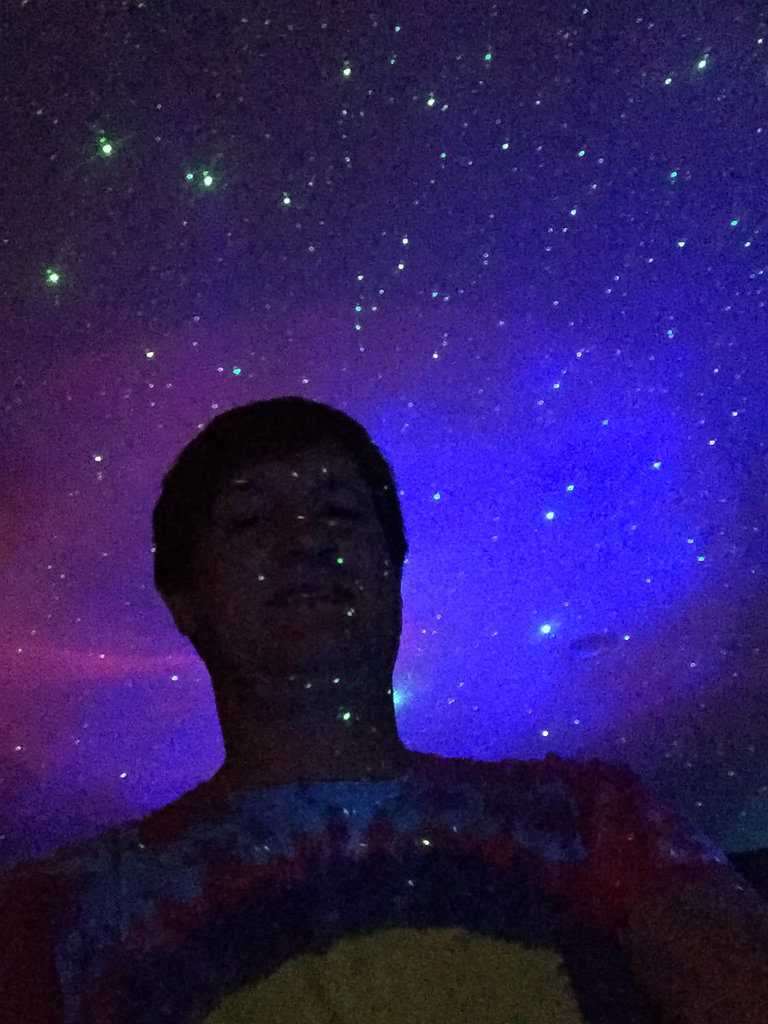 Tracks 7-11 feature spoken word excerpts from Lawrence Ferlinghetti, Aldous Huxley, Kurt Vonnegut, Terrence McKenna, and Ken Kesey. The music feels similar in nature to what came before – Holda's way with structure and instrumental expression has a certain sense of character. Now though, you have the added element of language to give the journey a little more of a clear or suggested intention. Your mind isn't as free to roam, there's a guideline, but in most cases it's an inspiring and worthy one. Advice From Lawrence is a strong example and a great starting point.
Reducing Valve has a different feel but is equally likable, perhaps even more so for its joyful aura and the vintage crackle of the vocal. The whole concept for this section of the album is consistently interesting, the music and the words aren't necessarily united expressively but they make perfect sense in this setting – you listen with purpose, all the while enjoying the endlessly impressive musicality running in the background. There's plenty that provokes deeper thought and there's always value in that – Holda accompanies the process well with each of these soundscapes. Alien Intelligence is another highlight – the echo effect adds a strange level of appeal to the words.
The latter half of the album showcases the same level of musical prowess but brings a dash of lyricism and melody into the mix. Always these songs are a pleasure to have play for you, beginning with the gentle yet optimistic and calming The Mountain, spanning right the way on to Promised Land. A hint of wah-wah kicks the guitar work off but the groove has that familiarity still – there are threads throughout this project, as well as ongoing creativity.
Some final highlights include Show Me The Way – a memorable choir of voices rise up in unison as the hook repeats and makes certain you'll remember it – and Two Birds afterwards, which creates a perfectly reflective and satisfying rock ambiance around you.
Promised Land finishes things up well and is a personal favourite – the instrumentation surprises yet again but this is all part of the appeal. The melody and the voices work well to offer a sense of togetherness. Holda manages to make an extensive playlist hold tight to your attention and indeed your affection throughout. An easy joy and well worth diving into this winter.
Stream the album on Spotify. Find & follow Paul Holda on Facebook & Instagram or visit his Website for more information.