For those who are new to Paul Bartolome's music, it's fair to say that, in most cases, whatever you may be expecting couldn't be further from what you'll actually find within. For the work of a solo artist, albeit with a few impressive features, this album is immense. Even if it were the work of a band, the sheer creative energy and passion and detail on the opening song is enough to blow so many other rock acts out of the water right now.
The Discovery (feat. Telle Smith) introduces the project and achieves a beautiful balance between the delicately expressive and the out-right hard-hitting. The song progresses in a dramatic and heavy fashion, surrounding you with intensity and multiple layers story-line. The musicianship, the production, and the vocal performances, all offer the absolute highest levels of quality and emotion, which, combined with the deeply thoughtful songwriting, makes this a pretty unmissable project.
Static follows the opener and leans slightly towards hip hop, just briefly, before emerging as a similarly complex audio journey through emotion and weight and escapism. Think somewhere along the lines of Thirty Seconds to Mars, but with dashes of Nine Inch Nails and other unwavering creatives with a passion for crafting unique journeys through sound and expression. The album welcomes its audience with open arms. At the same time, the songwriter pours so much of himself and his soul into the writing, so it's both accessible and extremely personal – adding further to that originality and value.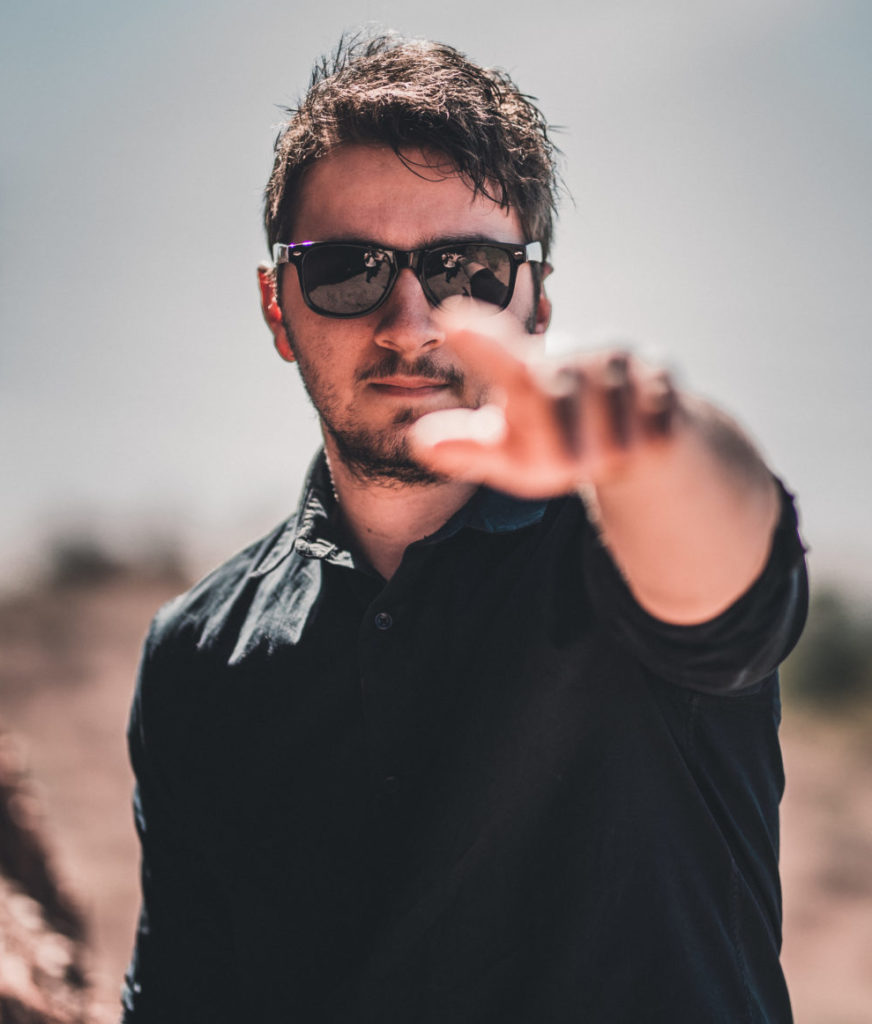 Elsewhere on this sixteen-track expedition, the quality never falls below par – the crisp nature fused with the need to listen at volume works beautifully. Things do settle into a less ongoing or theatrical style somewhat though (briefly, once in a while). Songs like Standing at the Edge (feat. Dave Escamilla) take the form of a comforting punk-pop track, with a gorgeous hook melody that draws you right in. The lyrics continue to reach out to those parts of us that feel so isolated and alone sometimes. The music works well to relive you of your inner difficulties for a while.
A Long Way from Home (feat. Craig Mabbitt) is another stunning song with an immense vocal performance that's inherently soulful and simultaneously willing to scream out on behalf of anyone who has felt similar feelings of distance or struggle. Fly Away (feat. Philip Strand) follows and paints a welcomed picture of dreamlike calmness before you. The delicacy is well received and the song drives with togetherness and an inspiring sense of possibility and self-empowerment. Unbreakable (feat. Sophy Streater) offers a similar vibe and grows to present a huge moment of musical warmth and hope.
Instrumentally this album refuses to be cornered or labelled with a singular genre. The playlist in full fuses electronic synths and distorted fuzz, leaning back and forth between hard-rock, heavy metal, dance and pop. It makes for an eclectic collection that feels genuinely like a collaborative best-of.
During the latter half of the album, things turn down a notably darker pathway for a while – Red-Shift and Alive Again utilize both electronica and classic guitar amplification to steal the moment. The guitar work on the latter is insanely impressive. Self Destruct (feat. Ezekiel Pierson) takes you further into the depths of space – lifting you out of your current place and creating a whole new world around you (only to later destroy it right in front of you).
The arrangement of the songs has been thoughtfully executed, instances of weight are broken up by those with a little more delicacy and tentativeness. Jupiter is a stand out track towards the end for its apparent softness and subtle, distant drama – not to mention the underlying determination in the song's concept.
The album's title track is equally brilliant and hits with breath-taking levels of passionate performance. A great way to go out, leaving only the bonus track to fill the silence at the end of the journey – Lost in Space (feat. Monte Money) – a stunning song in itself with some blissfully atmospheric electric guitar. A live show is a must but the production and precision on this album as a recording is sublime and well worth experiencing in full. Paul Bartolome has created something wonderful here.
Download the album via iTunes. Find & follow Paul Bartolome on Facebook, Twitter & Instagram. Visit his Website for merch & further information.