Patrick Ames' latest release is a four-track EP that brings through an eclectic array of genres and concepts, all presented by means of a fairly raw and up-front performance and recording style.
While You Were Making Babies kicks things off and soon shows itself to be the melodic peak and perhaps the most anthem-like song on the record. A quickly engaging, uplifting guitar rhythm is followed and supported by an array of beautifully united, optimistic vocals that guide you through the story-line. The poetic lines here are short and infectious – memorable fairly instantly, and the same goes for the general progression through the song.
There are greater depths to the writing as things move forward, there's a heavy element of regret and melancholy to the ideas, but in contrast with this – the vocals offer a distinctly joyful bit of melodic play and brightness; a really clever way to present such a sense of longing and sadness. It's a pretty unforgettable song, likable yet ultimately provocative. The same can be said of this entire EP, as it turns out. That project title echoes in your mind as you make your way through the songs. Even with the musical positivity and bounce, you're constantly drawn back to the thought of All I Do Is Bleed. 
I Want You follows the opener and offers an organic and rhythmic backdrop, musically spacious and lightly guiding the various voices and sections in a natural manner. On top of this, Ames' spoken-word style verse delivery resolves at the end of each deeply personal lyric to melodically chorus the line I Want You –  a unique set-up that gives the hook all the more weight; making certain you'll remember and recognise it. The lyrics throughout are quite heartbreaking again, unapologetically open and revealing – the sort that seem to connect on a deeper level with each revisit.
There's intrigue in the artistry when considered among these topics – you wonder how it all came to be, and then you ponder your own life, your own experiences, and suddenly the journey seems to fit well.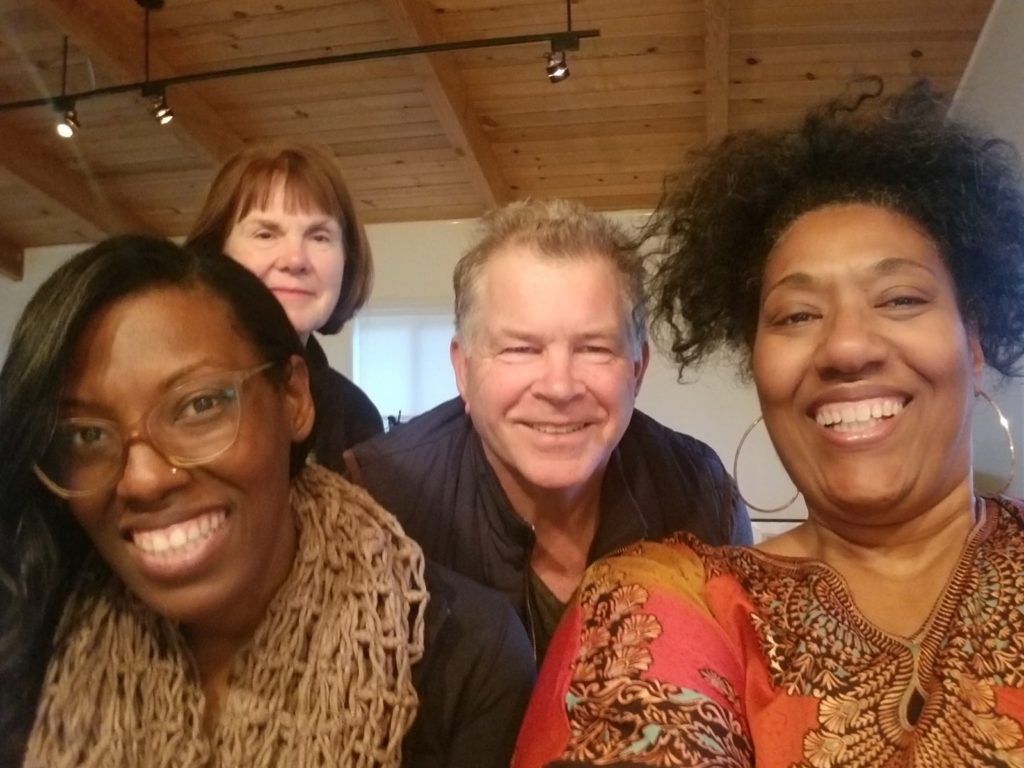 After this, Te Amaba Locamente walks you through the streets of Buenos Aires with its Spanish flair in both flamenco rhythms and the language and melody on display. There's a warming groove to this track and a near-whispered nature to the performances – all of which are notably passionate at the same time, just quietly, expressively so.
The voices and the music fascinate and entrance in equal parts – beautiful guitar work subtly intervenes only when the space requires it, and the vocals similarly hold back when the music is working its magic. Though the pace is mellow, there's an increasing sense of energy and emotion to the piece. I was actually reminded of Rusted Root by this style of writing and performance. A definite highlight for its mysterious and hypnotic qualities.
The heart-breakingly beautiful Queen Kae brings this collection to a finish with yet another step in an unexpected direction. This defiantly emotional instrumental piece turns out to be the perfect way to round up the playlist. While the four songs each have a life of their own, there's something about the EP title and this finishing composition that draws a personal, artistic thread through everything. Patrick Ames' always, unequivocally writes from a place of genuine emotional depth, yet never without making certain the music embraces the listener along the way. Another uniquely interesting and enjoyable release.
Find & follow Patrick Ames on Facebook & Twitter. Visit his Website for more information.