Following on from the superb single Rain, Parmy Dhillon's EP Mind Out Of Time: Volume 1 is set for release this month, and the project is every bit as beautiful and poetic as you'd hope.
Beginning with the decidedly brief yet soulful acoustic call-out that is Where Do We Start?, the project sets the mood with gentle finger-picking, a raw production style that places the performance right there in the room with you, and a raspy, emotive vocal that's unquestionably connected to the ideas being delivered. It's a short but satisfying, passionate moment, and it leads well into the follow-up that is Rain.
Leading with a touch more production and the welcomed sound of the rain, the song goes on to present a brighter picking pattern and chord progression, along with a deeply personal, intimate and revealing lyrical backbone.
The switch from solo vocal verses to the paired performance for the hook is stunning – the song is so well written anyway, and this simple additional vocal helps really drive home the infectious, to-the-point nature of the hook. An easy hit, addictive to listen to. Already Parmy's voice has presented itself with enough intricacies to give a definite sense of identity to his music.
Don't worry about the rain falling down, Don't worry that I'm lost and I will never be found…
Another sub-three minute beauty is the lightly rhythmic, Americana-kissed Sleepaway. Despite its hopeful, warm and comforting sound, the song deals with pain, difficulty, uncertainty. Even with these heavy lyrics though, this focus on the desire to sleep, suits the kind of softly energetic but progressing towards sleepy musical style, and ultimately leaves you feeling at ease; even with the ways of the world, just briefly. It's a relatable concept, if only we could sleep it all away, and wake up for the resolve. Brilliant songwriting, yet again.
We're into the swing of things now, Parmy has a production and playing style that's familiar, recognizable. On top of this though, each one of these songs is respectably fresh and unique in itself, so you get that essential eclecticism.
Time follows on and injects a welcomed touch of pace and brightness, along with more of those deeply thoughtful, poetic lyrics. The melody engages and satisfies, the vocal pairing warms the sound and invites you into the process. It seems clear that a live show is where things would really come alive.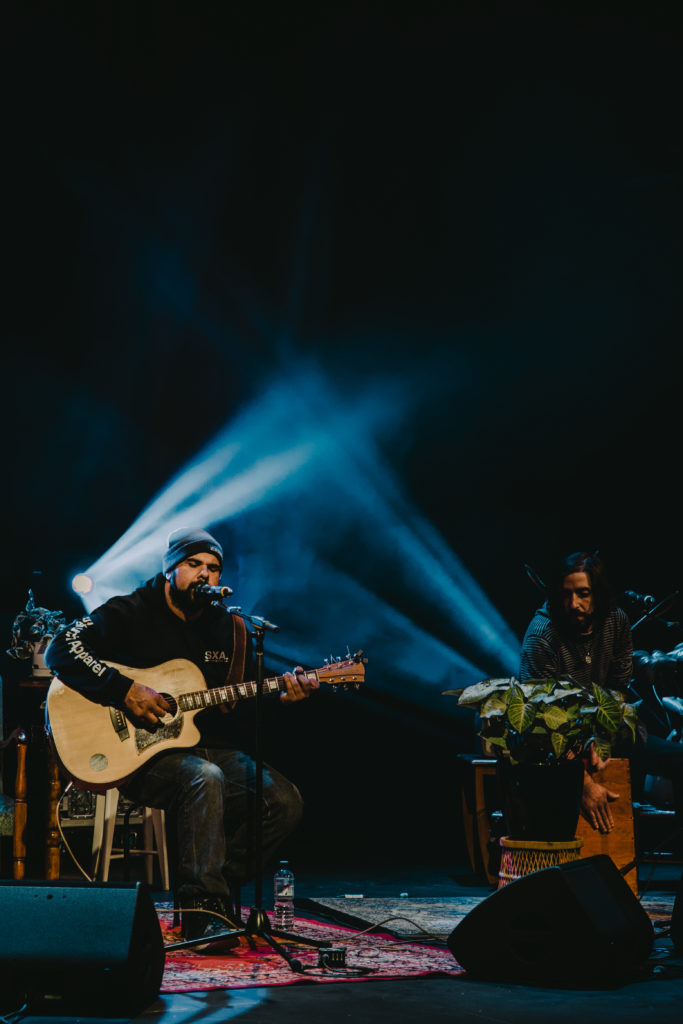 A fine bit of bluesy guitar work kicks in for the again brief yet satisfying Don't Let Them In. Fit for the Sons Of Anarchy soundtrack, the song leaves its mark as an immediate anthem; and leaves you wanting more.
Grew Up In A Country Town takes a more intense, strummed pathway towards an ultimately dark and poignant subject matter – the likes of which repeat out and around you as the hook loops. Parmy's vocal hits a raspy, passionate peak throughout this one, almost leaning towards rock and folk-punk, again laying bare that versatility and broadness of ability.
The final song on the project is Valium, and delicate finger-picking returns, along with a notably deeper vocal tone, quiet and melancholic, to bring things to a reflective, aptly intoxicating finish.
Brilliant, perhaps the most eclectic and interesting variety of originals from a singer-songwriter so far this summer. Parmy Dhillon writes from the heart and the depths of the mind, whilst also making sure to be audience aware every step of the way.
EP Out July 17th. Find & follow Parmy Dhillon on Facebook & Instagram.