Paragon Theorem's third studio album is one that showcases their clear experience and professionalism alongside an unwavering passion for writing and performing. The project hits hard in more ways than one, offering the raw edge of hard rock interwoven among an emotional and thoughtfully structured string of songwriting.
Singularity is all of this and more, kicking things off in a brilliantly immersive way – feeling partly inspired by some bands who made waves during the nineties and early noughties. The song develops and rises up superbly – a stunning, gritty leading vocal runs alongside of equally passionate instrumentation from a band who clearly stand united in their love for the genre and this moment.
As the album progresses, more and more reasons to re-visit start to appear. Whether it's infectious power chords you're searching for – riffs, seductive solos, raspy vocals or poetic and personal reflections on life and the world – everything lies within. It's nostalgic for the rock fans but also refreshing in that this level of songwriting is completely new, and exciting. Think somewhere between Audioslave and Incubus, Muse and Placebo, only then allow yourself not to think of them at all as Paragon Theorem give you a whole new reason to love rock music again.
The Bottom is an early highlight for its melodic development and the vocal harmonies – there's a softness to the voices that contrasts with the distortion in the backdrop. The band know how to set-up their songs for the best effect – artistry and contrast are mastered; it's a joy to listen loud and escape for a while.
Butanna is a beauty for its even more unique use of contrast – the switch from delicacy to weight is frequent and fierce. By now those vocals are familiar, comforting and reliable as the sound or humanity that screams out on behalf of our struggles. This song exemplifies those qualities, the height of emotion is awesomely well-represented – particularly during the hook. Another highlight and a personal favourite for its fine balance between grit and gentleness.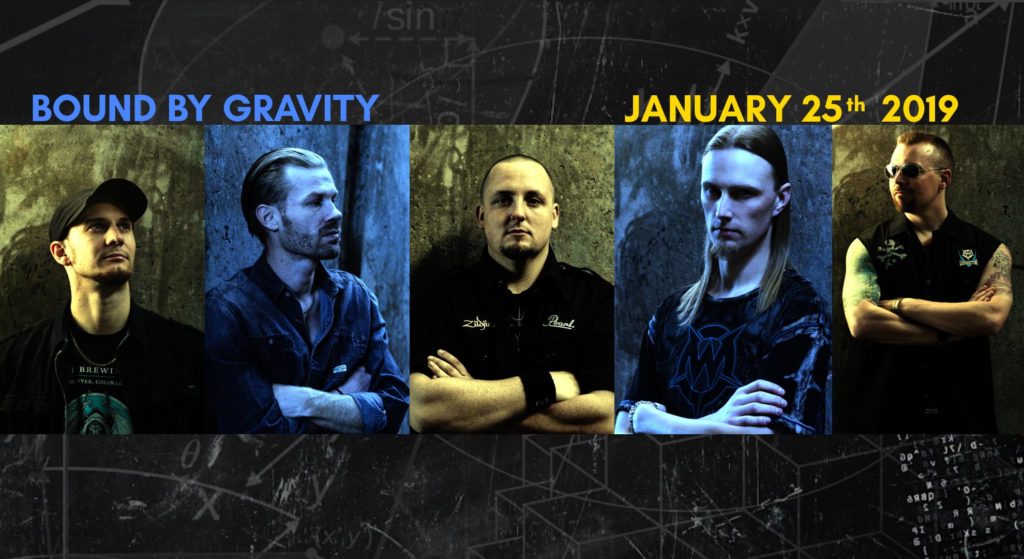 The musicianship throughout this project is always skillful and on point at the very least – every so often though, it's superb; and quite mesmerizing. This goes for the guitars and drums alike. Combustion and The Heist highlight this in two very different ways. There's a hint of medieval musicality to much of this, a dash of progressive rock or Iron Maiden-style soundscape building. The Heist is gorgeous and stands tall for its acoustic warmth – this moment reminds you of the band behind the power of the music. The song is deeply reflective, honest, and beautifully crafted and performed. A hypnotic few minutes that are easy to listen through on repeat. Another fascinating concept and yet another reason to fall in love with Paragon Theorem.
A.P.B helps make up the rock backbone of the collection. Charade afterwards offers more of that same high energy fused with some wonderfully passionate, creative building blocks. The band surround you with volume and provoke you to think a little more deeply at the very same time. A live show is undoubtedly where things would really come alive. There offers a break from intensity and presents a quickly memorable, satisfying melody that again brings back memories of the original Incubus days.
At the penultimate moment, Marvel draws you closer to the songwriter. The use of 'I' and the stripped back acoustic intro works well to entrance an audience. As things build up, you're swept away for the ride – the space and the stop-start nature of the music work well in captivating and creating a sense of freshness. The emotional connection and adoration in the lyrics is also very easy to relate to. The band tick so many boxes when it comes to music as both freedom from turmoil and a blanket of understanding and acceptance. A definite final highlight, or so it seemed at the time.
Wanted follows and lays out some gorgeously acoustic, European style guitar tones that calm in an instant. The vocal performance and the poetry are stunning. There's something quietly powerful about this closing song – it's a moment that definitely suggests a timeless potential. Here's hoping we see a lot more of this band as 2019 kicks into gear.
Find & follow Paragon Theorem on Facebook, Twitter & Instagram.