Dreamy guitar riffs and electro-pop production meet with contemporary rhythms and rap vocals for a catchy, stylish and colourful start, as OkayMaine's latest project That's Not OkayMaine kicks into gear.
Run It Up makes for a good vibes introduction with a mellow edge of calm yet fast-paced vocals to showcase ability at the same time as musical awareness. The organic guitar sound and the trap beat work well in unison, setting the mood and allowing OkayMaine to take full and versatile advantage of his time on the mic.
As things progress, heavy bass and all the more unique riffs and instrumental flair keep things dynamic – as do a handful of features from the likes of Zae Manno and Humble Haku. The former lets Sitting & Facing hit with impact thanks to its exotic and darker mood after the opener.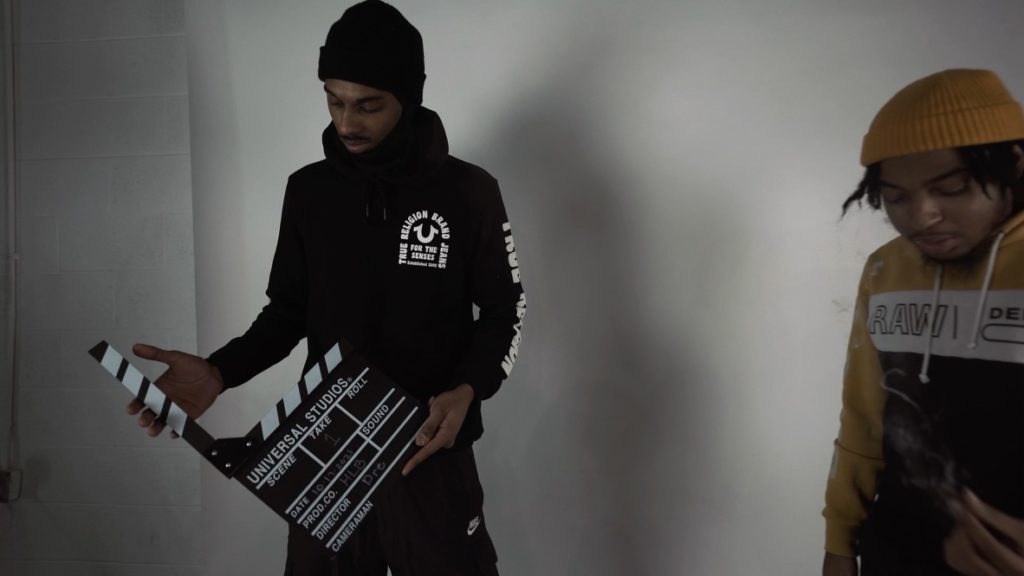 Boasting sixteen original tracks, That's Not OkayMaine tells a plethora of stories, utilising spoken word and rhythmic hooks alongside personal anecdotes and broader references combined.
Early on the OkayMaine voice is recognisable, even with such a varied, often creative flow (Never Okay a fine example, and lyrically intertwined with the overall album concept).
Other highlights include the raw piano and heavy grit of Tiptoe, suddenly loud and intense yet minimalist in layers, focused on confidence and boldness in the performance. There's often a freestyle sense of expression to many of OkayMaine's bars elsewhere, but this one keeps things rhythmically on point.
Bad Influence is another for the musicality, the melody and honesty. And for similar reasons, Balenciaga Mami really stands tall – melodic and enchanting, intimate, mainstream-ready in its multi-layered presence and summertime energy.
Ultimately there's identity in the OkayMaine sound, and this album encapsulates that but without sacrificing eclecticism and broader audience appeal. For the hip hop and alternative pop fan, there are plenty of hooks, plenty of unpredictable flows, and plenty of stories to get lost within.
Check out OkayMaine on Apple, Twitter & Instagram.