Boasting a lifelong commitment to and passion for hip hop, with a career sadly derailed due to more than nine years in a correctional facility, Bronx rapper and artist OG Omyth returns with an absolute bang as this brilliantly conceptual, lyrically faultless new album hits the scene.
Loaded with inspiration, observations on life and personal references that keep honesty and integrity at the forefront, Certificate Of Perseverance is an ode to classic hip hop and indeed to promises made on behalf of living better and manifesting the things that will make life glow.
Kicking into gear with an absolute anthem, loaded with talent, dynamic and energy, Manifestor features K Most and Bigga Kook for a superb outpouring of bars and high-octane observations amidst a fierce and energising soundscape.
Then we get a touch of pop production with RnB vocals and a lightly tripped rhythm as Nobody Wins blends musical optimism with melancholic writing.
God Isn't Finished follows with a mellow yet confident, captivating vocal and a somewhat old-school film-style backdrop that keeps your focus on the words and the depths of their intentions.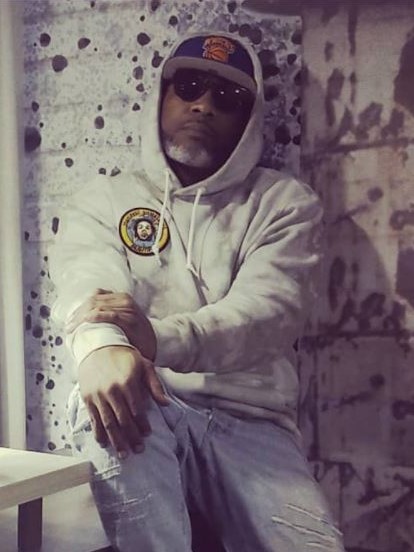 Weave in a clear hit of anthemic hip hop in the form of an intense and bass-heavy, high energy West V Open, and a boldly story-telling NY Times for a captivating stream of consciousness, packed with detailed scene-setting and purpose, and the short yet striking album continues to move from strength to strength.
The quickly infectious melody of Move In Silence makes for an easy stand-out at the penultimate moment, a classic hit with a poetic depth and personal vulnerability that immediately draw you in.
An equally emotive and mellow, smooth and heartfelt Get A Mention brings things to a poetically thoughtful finish, complete with strings and subtle production panning for a wholly nostalgic outro.
Heavy bars, provocative and clever by nature, compelling to listen to and insistent on repeat visits from fans who truly want to capture every line – this album promises an extensive deep-dive into the realm of hip hop and all that's possible within it.
Download or stream the album here. Visit the Manifest Something Beautiful Website for more information or follow on Facebook, Twitter & Instagram.