Something notably different for your escapism needs this week. Berlin's Nuno and the End deliver precisely the depth and contemplation implied by this album title, across fourteen original compositions devoted to exploring the concept and feelings of Infinity.
From whispered beginnings we're introduced to both a synth-soaked ambient realm and a heavier-metal contrast, blending intrigue and optimism with outright uncertainty and even fear.
The style is enchanting, trip-hop composition with lyrical and structural mystique. Celina Pereira features and guides this one in a direction that naturally lures you in. As the project continues though, the vastly cinematic production is the only real stylistic thread – the versatility between tracks is immense, and thus, the vastness of Infinity takes over in more ways than one.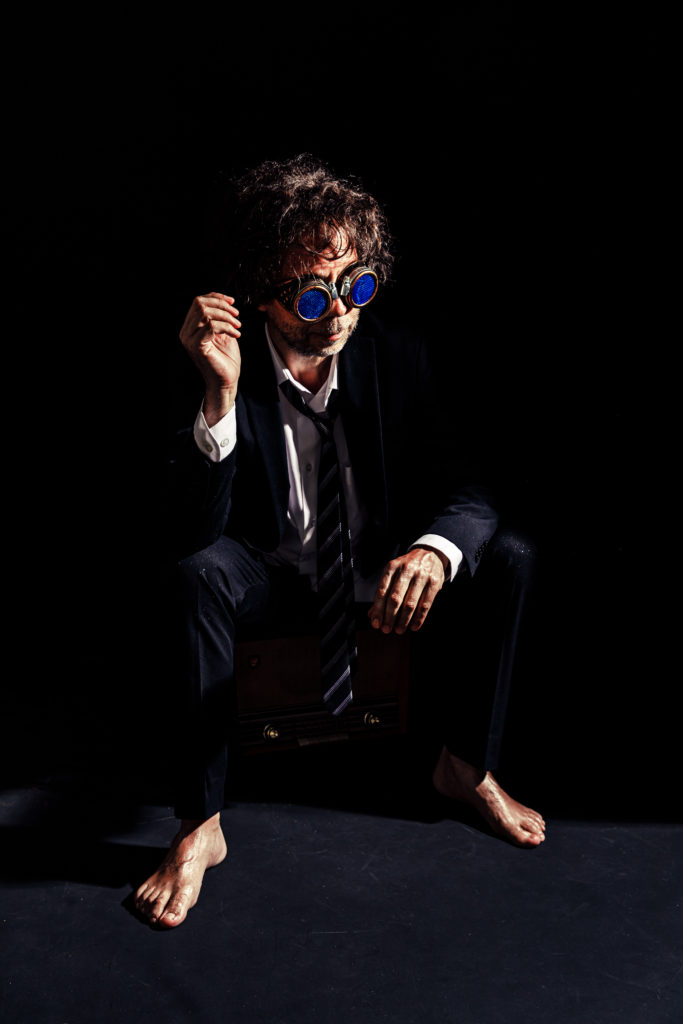 Making fine use of time and space throughout, songs like Home expand across almost six minutes of music – equal parts chaos and calm, the mellow and the manic, with a relatable human voice injecting a notably personal touch for that astronomical intention.
Cinematic is a key trait, but there's also plenty of melody and warmth to much of Infinity. Exit is a fine example, a folk-pop twist of softness; not without those strings and that build-up into brightness and fullness – a little Bowie-esque, to a degree (something reinforced by a fine cover of Space Oddity, later on).
Musically this album is impressive and eclectic, and beautifully captured. Underneath that, the musings detail a protagonist with a broad fascination for the other-worldly – the space beyond, the New Worlds of elsewhere. That combination works well, as on the one hand the music is ambient and dramatic and emotive enough to back up your day on a blissful high, and on the other; there's plenty of thought-provoking reference to get you wondering and working things out for yourself.
Offering hints of Radiohead, Massive Attack, Nine Inch Nails, Imogen Heap, Bowie and a plethora of modern electronic creatives, the Nuno and the End artistic identity is ultimately a thing of its own – inspired by thoughts of the greater plain, actioned by a clear love for music and the passionate embrace it gifts.
Compass is a fine example of this, both personal and vast, gorgeously euphoric at its dance-ready peak. The softness and intimacy of Once follows on beautifully, and later Astronaut further prompts interest in the live shows, for the bigger set-up and the stripped-back honesty alike.
Eternity is another seductively hypnotic highlight, and the suddenly explosive distortion and pace of Hyperspace hits with severe impact afterwards.
To finish, the eight-minute theatrical scene that is Solar Epiphany brings things back to the Infinity realm entirely, with intricate sound-design and lashings of space and intrigue to really remind you of the purpose of the project. Gentle whispers of enlightenment and dashes of guitar accompany the static and relentless vastness of the surrounding atmospheric presence.
A bold and creative way to finish what is consistently one of the most thought-out and devoted, focused indie albums of the year, presenting feelings of heartbreak, fear, awe and excitement in equal parts throughout. Well worth exploring.
Check out the music here & follow Nuno and the End on Facebook, Instagram & TikTok.