Gorgeously cinematic guitar tones meet with folk-like story-telling and stunning harmonies on this latest EP from Night Market. Beginning with the blissfully calming and organic ambiance of the title track, the project proceeds to engage and envelop the listener, offering mildly gritty vocals that are so softly presented it briefly feels a little like an alt-rock record from a decade or too ago – stripped back to the bare essentials.
Fusing poetry and genuine emotion in an intimate and authentic setting, White Seasons is a stunning song, pure and beautifully crafted – a superb way to kick off the EP. Where music leads, the instrumental work is perfectly impressive and calming all at once. Where lyricism leads, the duo paint thoughtful and reflective scenes before you – feeling fresh, something new to get to know, but also quickly relatable and easy to connect with.
All Eyes follows on with a whole new set of riffs and chords, yet still that now recognisable Night Market tone and style. The song leads with a single voice, and fascinating lyrics that captivate in an instant. Later on, harmonies return, utilizing contrast brilliantly. That emo-rock core appears again, feeling wonderfully nostalgic for those of us who reveled in the alternative sound of bands such as Brand New or Dashboard Confessional. In this case though, the softness of the soundscape introduces something new – a near Americana-like swagger, gentle yet impressive, offering a warm and welcoming ambiance.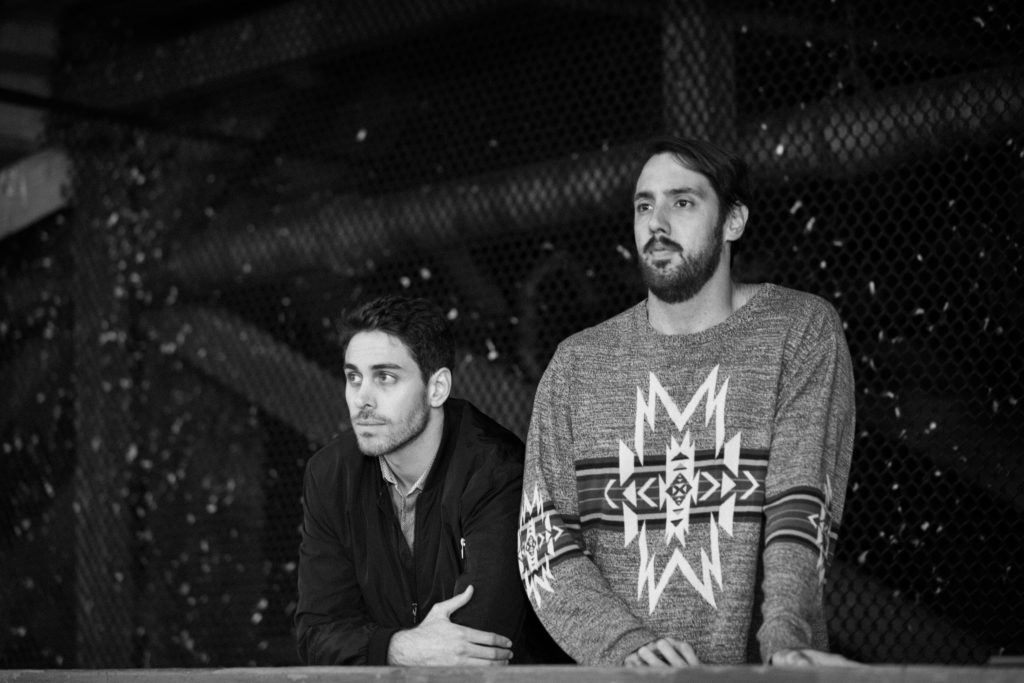 Making the most out of a simple three-track release, Night Market finish up this EP with a hit of eclecticism yet somehow also a further testament to their own unique style and sense of identity. Rome fits beautifully within the mood of the playlist, yet it leads with a more complex sense of depth and history. Metaphor and story-telling unite amidst a near-ukulele-style sound – a beach-side vibe that brightens up the project at the final hurdle.
Night Market sound incredible as a band, they work together undeniably well – there's a natural flow to the music, to both guitar parts and to both voices; a level of unity that can't be faked. Even as the music switches to mildly distorted – the final guitar solo, an increase in pace – the moment is shared within, represented by all involved, and that lets it rain down in a decidedly immersive and memorable way.
Rome goes onto move through instrumental delicacy to a rhythmically uplifting and anthem-like moment of absolute togetherness. A wonderful song, an unexpected highlight from an EP that refuses to disappoint. The perfect playlist to escape within for a while this summer. I look forward to making my way through their previous releases – and indeed everything that comes through in the future from Night Market.
Grab the EP as of June 21st via iTunes or Spotify. Find & follow Night Market on Facebook & Instagram.