Thick distortion and colourful melodic guitar work unite amidst a classic, eighties beat to lead us into this fresh single from Nico Shihadeh.
Almost immediately the indie rock groove and this balance between intensity and lightness appeal. The intro draws you in, and soon enough Nico's equally raw and rock-soaked vocal rasp proceeds to weave a web of short lines and intimate imagery around you.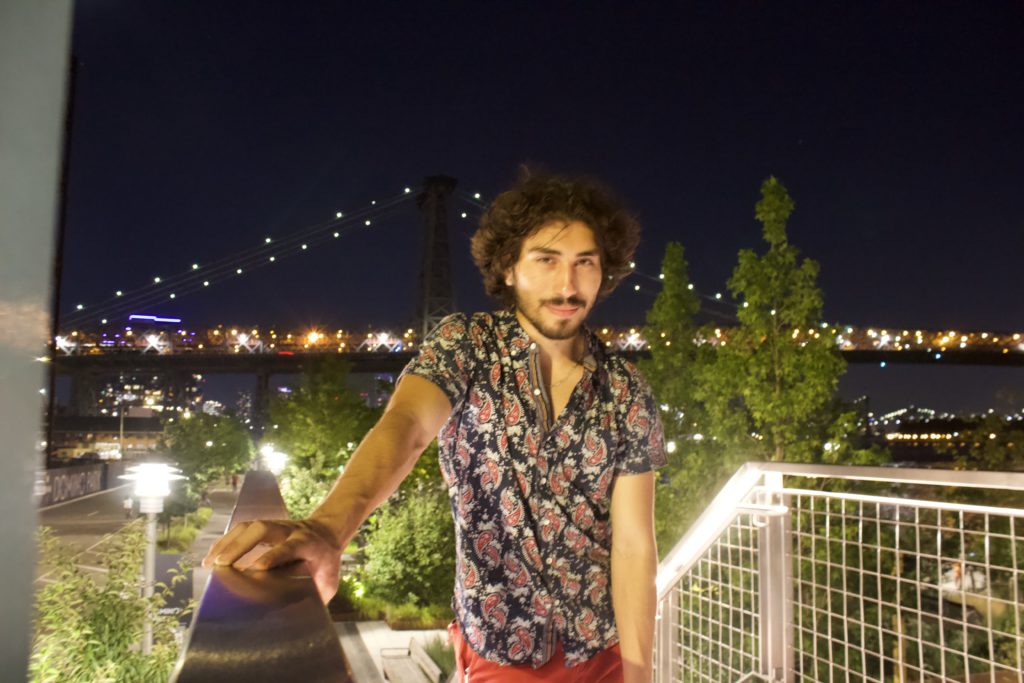 Showcasing an infectious musical set-up from the offset, Wasting Bye also lays bare a superb songwriting ability – in particular, the switch from the already likeable verses, to the uplifting, satisfying resolve of the hook.
During those verses, we get a sort of early Muse vibe from the chord progression and these short, seductive vocal lines. From the hook, however, things veer off into energising indie-pop territory – the soundscape brightens, gentler guitar tones emerge, and the melody loops around you in a tired and hypnotic way. The contrast between these two sections is powerful, unexpected, and brilliantly creative.
Following the hook, that superb riff returns – and following the riff, the hook swings back into view to recapture any wandering minds. You can sing along, you can turn it up loud and lose yourself for a while, you can embrace the groove, or you can look forward to a live show – something that would undoubtedly go down a treat based on the impressive musicality and performance skills of Nico.
Wasting Bye is a great bit contemporary songwriting with a nostalgic, engaging aura. I look forward to hearing more.
Download the single via iTunes. Find & follow Nico Shihadeh on Facebook & Instagram.