Creative chameleons New American Hustle take their unpredictable artistry a step further for this new album.
Last time around, we welcomed a hit of unexpected rock songwriting and musicality. In this case, that organic, indie-rock (and briefly punk-pop) set-up still roams, but we're immediately gifted a softly soulful, even ambient pop contrast – with a classic dash of rap – as Destination Go-Go starts things up.
If you're listening via Spotify, I'll Be Fucking Drunk Today is actually the opener – a cinematic, space-like ambiance of intense unpredictability and rising anticipation. The concept and uniquely creative, perhaps sci-fi-like qualities combined are instantly intriguing, and the way the piece progresses and evolves is considerably uncommon, yet brilliantly satisfying.
The very make-up of either opening song is brilliantly refreshing – a fine fusion of elements from various genres and corners of the world-music map. At the same time, the writing and production, the compositional style, all hits with a satisfying, knowledgable beauty. It works, simply put, and that's a fine thing to achieve.
As the album goes on, it's easy to forget the focus of a single act or artist – really the music just works for you; much in the manner that equally creatively free projects from the likes of Sneaker Pimps, Zero 7 and Portishead once did. Being a fan of all of the above, this quality appeals consistently throughout this gorgeously eclectic, story-filled experience of an album.
A welcomed hit of nostalgic funk and hip hop strikes for an Audio Bullys-esque, soul-pop infused and addictively melodic Rum & Coca – an absolute anthem, loaded with juxtaposition; a personal favourite in hindsight.
As things continue, a few welcomed touches of familiarity re-emerge – certain vocals, certain hypnotic beat structures. However, at no point does any track or moment feel repeated or anything less than satisfyingly original.
On The Brink is another highlight – fast riff work and a quickly energising beat create a recognisable core from the offset. Then we get a touch of retro funk and synths, another classic UK-style hip hop vocal, short bars and quirky rhymes – not to mention some well-placed, seductive instrumental breaks.
16 Hours on Cocaine provides an aptly intoxicating, mind-molder of a creative electronic track. Soulful vocals meander amidst a striking, regimented and industrial drum-line and soundscape.
Show Isn't Over follows on something like a reggae-kissed sequel – similar vocals, a strong contrast between parts 1 and 2 respectively. Calmness moves into intensity and unsettling rhythms, and vice-versa. A brilliantly interesting track, with some beautiful touches of simple, catchy melodic outbursts, and equally memorable rap lines amidst a cymbal heavy explosion of alternative energy.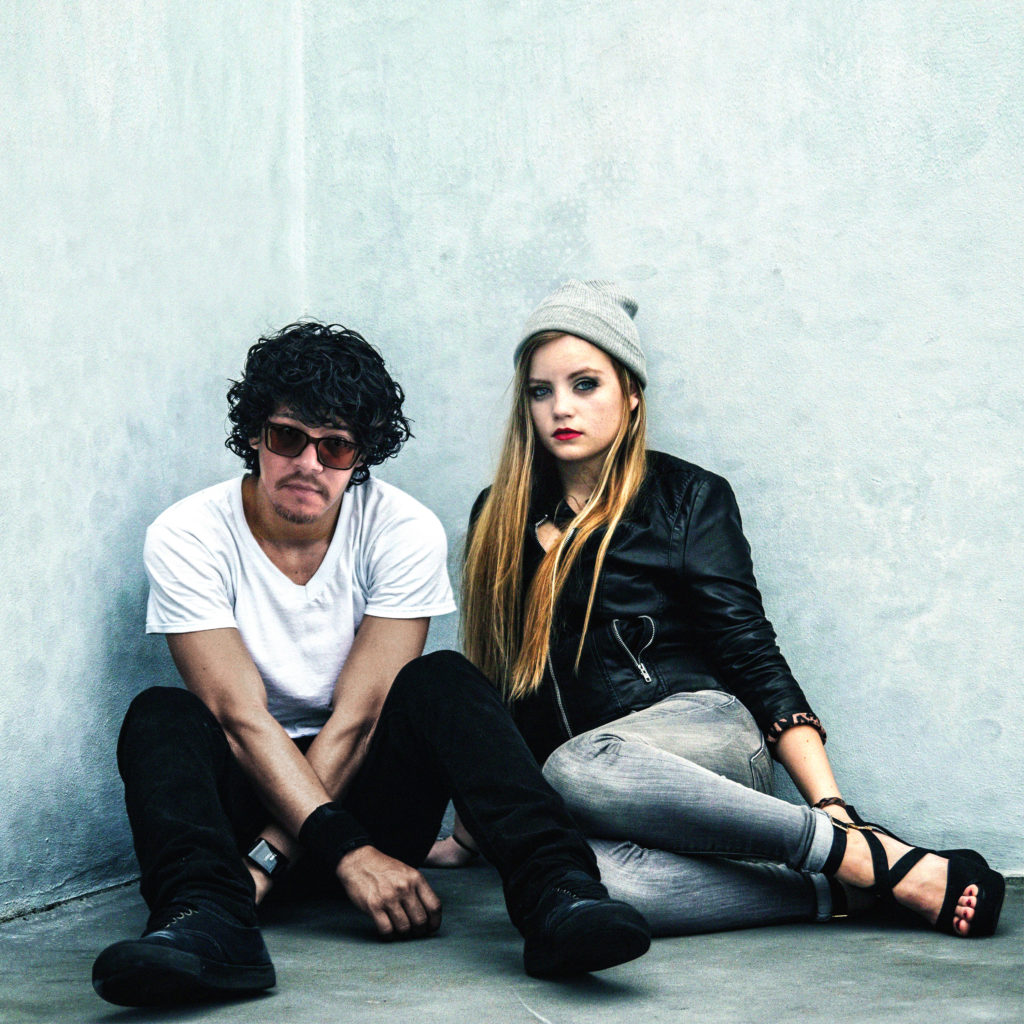 Another brilliantly uplifting riff leads us through the exotic realm of Aphrodite's Sandals – a uniquely tribal trip-hop journey, dreamlike and impressively well-crafted; all the more effective when experienced at volume, in an isolated, high quality setting. Another highlight.
Mad Little Girl finishes things up by blending a hint of modern rap with a notably emotive, thoughtful ambiance that provokes thought on a deeper level, and calms the listener as things come to an end.
Without question, New American Hustle are an act who get better and better with each new project – and there's barely any time at all that passes in between them. Hard-working creatives with a strong ear for originality and professionalism united. Always worth setting aside an evening for.
Download the album via Bandcamp. Find & follow New American Hustle on Facebook & Instagram.