Neel Cole & Southern St find themselves flying high between genres and soaring with passion on this latest project. My earliest complaint as the opening and title track played out was that there were only three more to look forward to. Down In The Mud is a beautifully emotional and musically infectious four-track EP, short yet memorable, and showcasing a band with heart, soul, grit, and immersive levels of energy.
Rather than leading with the thickness and warmth of Americana, the guitar sound and the drums that pave the way offer a more indie-rock, alternative sort of lo-fi vibe that elevates the whole thing to a near grunge-like level. Then you get the leading voice, tipping its hat to Pearl Jam melodically but clearly holding close to a country performance style and delivery twang during the story-telling.
You never know who's lost there… We all need a hand when we're down in the mud… 
What an opener, intriguing at first, uplifting and brilliantly structured in hindsight. Changed follows on and the band proceed to show consideration and thoughts on the broader picture. The mood is more mellow, guitar picking and a slower pace, ambient distant flickers of solo riffs, gentle oohs that add something recognisable. Neel's voice in this setting offers a softer sense of purity that draws your focus straight to his words – perhaps the music captured attention first of all with the opener, winning you over lyrically later on. In this case, short expressive lines reach straight for the soul.
What I love about this band is that they write from a place of depth, and they craft their songs based on those intentions and feelings – they don't seem to sit down and say 'let's write a country song, let's write something blues-rock', the concept and the moment comes first, which gives them purpose, and a quickly unique vibe that runs throughout these four songs.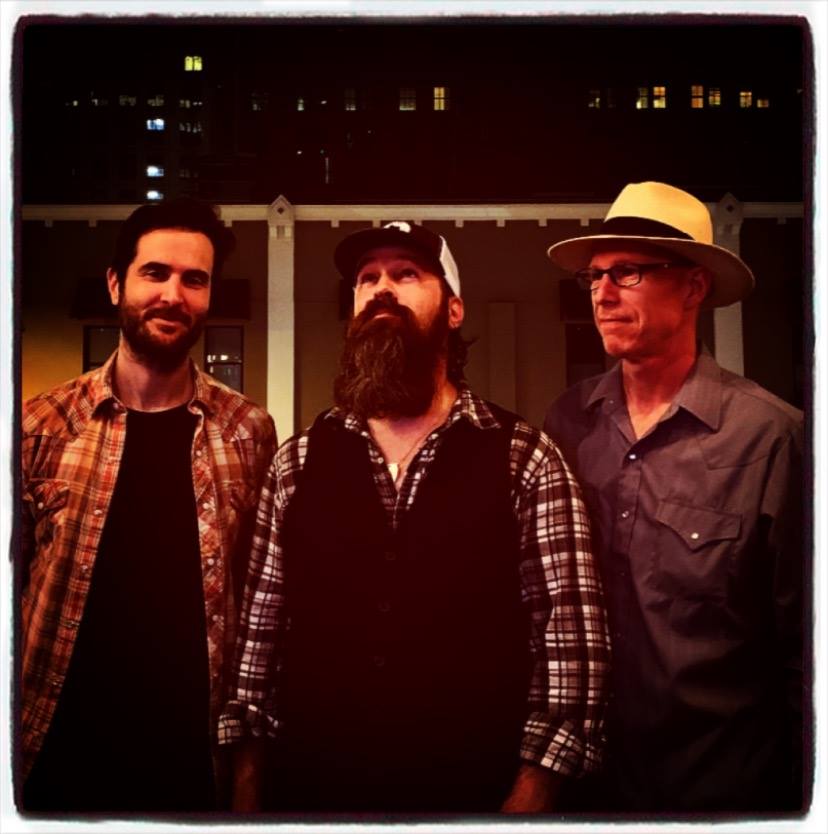 Choices (Tracks We Make) switches things up again with an organic acoustic strum to kick off the track. Then you get a wave of hi-hats washing over you, a grunge-like riff, and a poetic bit of songwriting that reflects on life and the turns we make.
I was reminded on occasion of the wonderful Cranford Hollow, not so much in the style but in the feeling the music gives the listener – that fine balance of familiarity and freshness; new perspectives, energizing sounds. This song again underlines impressive, artistic structuring, utilizing the pace and the levels of weight to represent the concept and the varying roads ahead and behind us.
Things come to a high-octane finish with the raw-rock vibrancy and intriguing lyricism of Stars & Planets. That classic blues-rock riff rains down and draws you in, then a hint of Eddie Vedder starts each line. The band unite for a vocal choir moment of warmth for the resolve, and this is contrasted well by the energy and space behind it.
Space is a big part of the band's sound, they don't fill every moment with detail or unnecessary synths or vocals, they just drive with the natural flow of the song – suggesting that a live show would offer an unforgettable level of realness and impressive musicianship all at once. A pleasure to listen through, refreshing songwriting amidst an authentic musicality that lights up the room. I look forward to catching a gig.
Grab the EP via the band's Website. Find & follow them on Facebook, Reverbnation & Instagram.