Anarchy You Can Dance Too is a heavy new track that fuses a thick wall of distorted darkness with gritty and equally dark writing. The onset of intense fuzz sets the bar from the start, the music leaves no room for thought or for quietness, and that finish is notably retro in nature – adding a fully immersive sense of nostalgia to the experience.
The song is surprisingly lyrically dense, the vocal pours through fairly relentlessly, but the rhythm of its delivery is so in tune with the natural pulse of the music that you barely notice it as anything other than another instrument – which works well, you fall into the journey with ease. Certain lines do break through though and make certain you hear them – mainly the repetition of we want sex, sex, sex and violence. Those words echo out among the weight of the soundscape and leave you with an overwhelming understanding of precisely what this track is all about. It meets its purpose well, and everything from the title to the artwork to the instrumental set-up reflects that underlying sentiment effectively.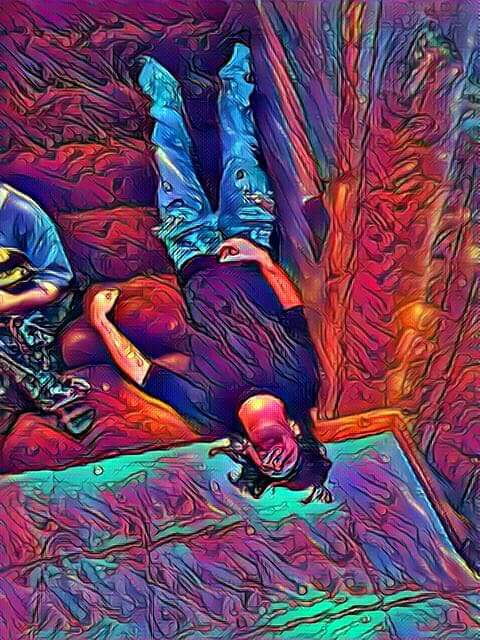 There's something refreshingly unique about this sound right now, particularly when you consider the bulk of rock and electronic music releases of late. With the recent passing of an alternative EDM legend, tracks like this seem all the more powerful – thanks to that connection and that ability to reminisce as you escape into the music. What's great about this particular song though, is that it doesn't simply fall into a single category – it feels far more goth-rock than anything purely studio-based. That balance between the organic and electronic works well, and the passion and intensity of the vocal acts perfectly as a driving force throughout. Well worth a listen at volume.
Check out more music over on Soundcloud.