Good vibes and conscious bars unite across five musically engaging originals for the new MNA EP One Girl.
Matthew Nino Azcuy is the artist, and the opening progression from Toxic Girl introduces a thoughtful mood, melodically alluring production, and a refreshingly clean, classic-style of hip hop vocal.
Weave in deeply reflective lyrics, revealing and purposeful, and the whole thing sets the mood and connects for its increasing passion and openness alike; all within the escapism of a finely crafted soundscape.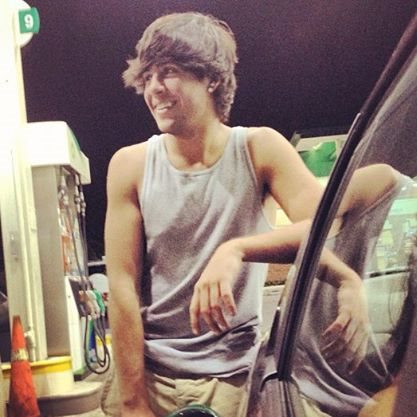 Through The City follows and lo-fi vibes take the reigns for an uplifting twist of energy and intention. Still that vocal is unmistakable, in both tone and placement within the mix – the project and the MNA sound leads with character and authenticity, regardless of tempo or direction.
For the title-track, things lean a little towards contemporary pop, tropical riffs and rhythms back up a colourful and vocally enchanting track that celebrates intimacy and loyalty. Then with Shadows of My Mind we revert to simply melodic, hypnotic songwriting and equally immersive production, for a contemporary alt-pop anthem that's catchy and yet also connects for its humanity and vulnerability. The latter half sees things build towards pop-punk, showcasing further hints of influences but ultimately securing that strength of versatility that is inherent in the MNA creative approach.
Closing things down is Summer Girl, all the more pop-punk and with those familiar vocal layers; which paves the way well towards the final groove and catchy central energy of the song. A great way to end a brief yet striking EP – one that feels like something of a greatest hits collection in a way. Not a bad song on the project, and each one faultlessly produced for that intimate yet energising sound.
Check out MNA on Instagram.