For the many who struggle to get started or fear the wrath of negative opinions or failure, Away I Go is a good-vibes reggae-fusion song with a beautifully inspiring backbone.
Offering long-form verse lyrics that delve into the realities of life and the climb towards success, the new single from Miss Tun Pickney tackles in depth the concept of working towards your goals in life. The first verse lays bare the truth of the intention – it won't be easy, but it can be done, and it's down to you to make the right choices every day.
Then we get the brightness and harmonized beauty of the hook, the repetitive and catchy chorus that is Away away away I go. We're pushed to feel capable, to not let anything hold us back nor to allow the opinions of others to dictate our actions or affect our self-belief.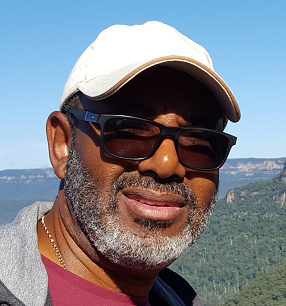 The second verse digs even deeper into the naysayers, or 'doom mongers' as they're aptly dubbed here. This encouragement to 'play it safe' rather than take risks is all too familiar, but it's an issue of the one giving the advice – they played it safe, and want you to do the same. You can make your dreams come true if you stay focused on your own beliefs, desires, and knowledge that this is the only life we get.
In simpler terms, Away I Go is yet another beautifully mellow yet uplifting, melodically satisfying single from Miss Tun Pickney. Jack Scales helps keep things relatable and emotive vocally, and production-wise we get just enough layers of organic progression to envelop listeners and create a genuine, live-sounding aura.
An absolute hit, complex when it needs to be, simple when necessary – easily one to draw a crowd at a live show.
Check out the lyrics here & follow Dingazz Music on Facebook, Twitter & Instagram.