Cinematic audio-design of the most heartfelt and refreshingly original nature – Mike Di Lorenzo blends genres with soulful intentions throughout this thoughtfully alluring new EP.
Beginning with the careful meeting of classical strings and keys with an RnB vocal lead that meanders through softly jazz-kissed scenes of intimacy – Time After Time features sublime layers of voice and a seductive overall progression from quietness to near-euphoric uplift, as the passion and brightness of the arrangement increase.
A gorgeous way to introduce this creatively pure collection, and a sensational listen in itself, which, at almost five minutes in length, really takes the time to set the scene and take listeners down those smokey streets of a simpler era. Joel Kibble's performance is nothing less than stunning, and more than meets, even enhances, the evolving presence of the soundscape.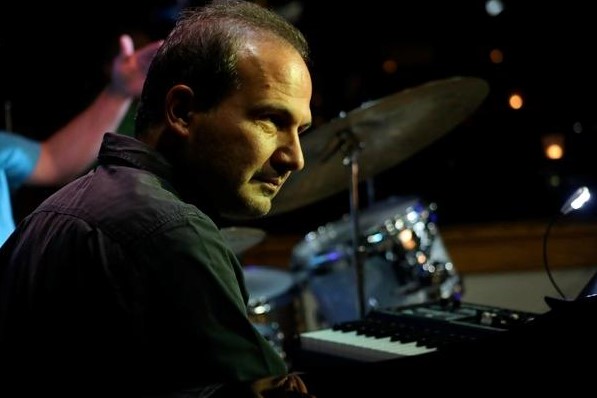 Sultry jazz vibes continue with exotic rhythms as Anna Moore delivers What We Need, the EP's raspy and catchy, soulful and crisp title-track. A personal favourite for its sheer emotional intensity and the effective build up from verse to the satisfying resolve of the hook. Always mixing things up, a little creative production switches gears within, reminding us of the freedom of composition that Di Lorenzo has approached these songs with.
For Let's Make Our Love Last we get retro bass, nostalgic rhythms, guitars and piano all intertwined and naturally juxtaposed with the simple delicacy of that leading vocal, almost whispered as it slowly rises up through the changing stages of the song.
An easy highlight is the multi-coloured Island Breeze, uplifting or soothing depending on what you need from it, featuring organic sax and retro keys, eighties bass-and-rhythm and freestyle piano-work, all cascading and collaborating throughout a near-four-minute journey that keeps on gifting more and more; more optimism, escapism, hypnotic calm and inspiration. Beautifully crafted, a little like a dream in itself – a personal favourite.
We Don't Talk Anymore follows on well – reverb-kissed surroundings blend soulful sax, breathy vocals, natural world fragments, keys, and an overall sense of longing and nostalgia that quickly prompts the mind to wander – allowing the song to be the listener's own, as they meander through their own memories and perhaps regrets. Another favourite.
Closing things down is the purity and power of Runaway, offering drama, confidence, style, funk and a well-placed hit of lightness and possibility at the final hurdle.
Vocally blessed and at the highest possible level, every singer featured on this EP has categorically helped in elevating its natural brightness, appeal, and deeply human quality. Sublime performances all round, and brilliantly interesting arrangements that are equally faultless in musicianship and detail and changing states.
An absolute must-hear, timeless yet aptly suited to the summer season of 2022 for its professionalism and passion so impressively intertwined.
Album out June 3rd. Check out Mike Di Lorenzo on Soundcloud.