Freshly crafted with a fine combination of crisp, contemporary elements and clear eighties inspiration – producer Maxime Luft delves into the art-form with passion and precision as the wholly immersive project Night Traffic hits the scene.
Dark Roads as an introduction works its magic with ease. Everything the title implies and then some, a certain darkness tinged with a relentless pace and presence that create a fast-moving aura to energise and invigorate.
Heavy yet warm bass and synths cascade amidst a fairly intense yet minimalist arrangement – not too many layers, just a select few intricacies and clever production traits to offer a sense of rising anticipation. Nostalgia and the refreshing embrace of newly crafted escapism unite to blissful results.
Elsewhere on the album, the title-track Night Traffic keeps rhythm at the forefront but moves distinctly towards the retro fuzz and gritty synths of a more dance-floor-filing alternative sound.
The drum finish is superb, crisp and engaging, and this contrasts beautifully in its organic constant with the various synth melodies and distorted tunes running in the distance. A fiercely uplifting track that begs for you to keep turning up the volume.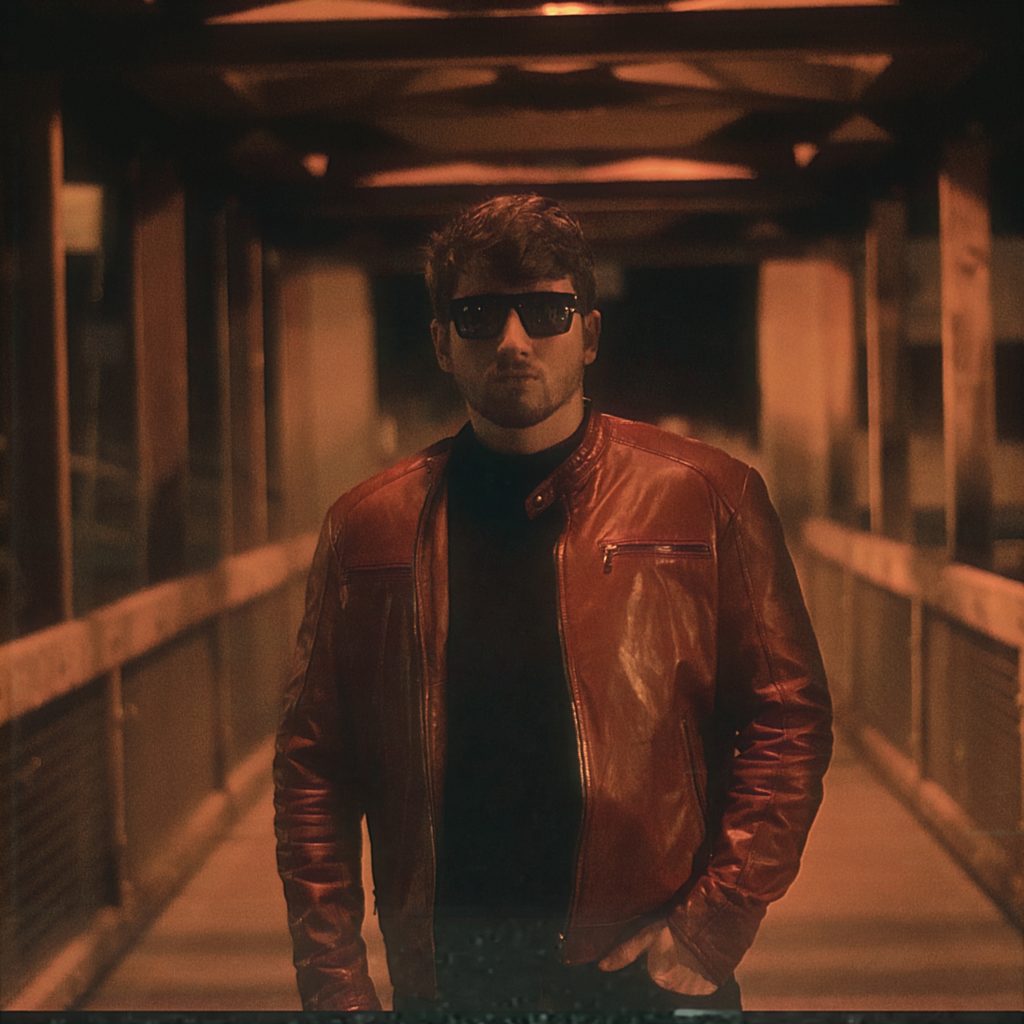 Getting into the depths of the genre and yesteryear inspirations is the cinematic weight and haunting multi-layered magnitude of Driveway – movie-ready in its simple progression and juxtaposed complexity of design.
And at the other end of the energy spectrum, an intriguing and delicately purposeful Synth City takes things down a somewhat vintage gamer route – a welcomed addition to the set, emotive and subtle yet still immersive in its ambience and the again rising weight and pace that proceed to envelope the listener. A personal favourite in its softly euphoric, imaginative nature.
With Top Spot we get a vocal, another gorgeous rhythm, various retro bass and synth lines meandering under a catchy verse-hook, and ultimately an infectious anthem that quickly leaves its sentiments lingering. And before this, there's an addictively rhythmic core and melodic style to Chill Funk for a mid-album hit of subtle swagger.
With the rise of styles from a simpler era thanks to various TV shows and movies turning towards them, there's always room for new takes on classic sounds, and this album more than meets the needs of that space. Maxime Luft showcases a clear talent and professionalism in production and composition, but more than this – there's a notable degree of love for the process, for the music, to be heard in each track; and that makes all the difference.