LA's Martin Brothers return this summer with a fully conceptualized new single and video, and it welcomes in a brighter section of the year with beauty and optimism.
Classically synth-soaked and hopeful, Looking For You presents an electro-pop dreamland with a heartfelt backbone that connects for its intimacy and honesty.
Making the most out of great melodies and a strong, nostalgic rhythm section, the single is quickly satisfying in its progression, and proves increasingly enjoyable, even slightly addictive, as it moves along.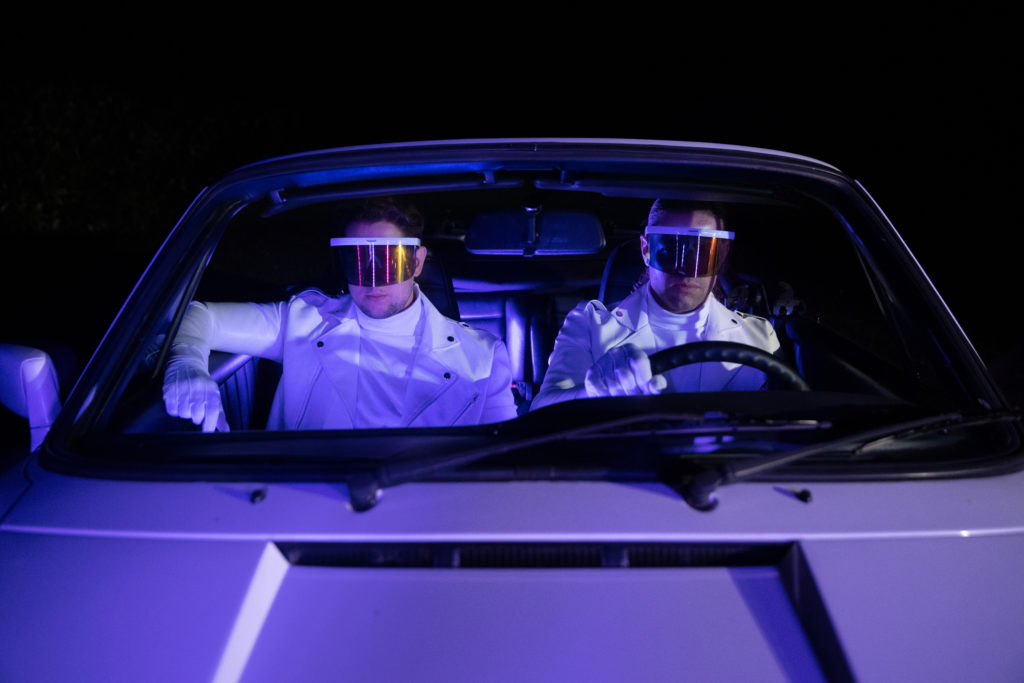 Best experienced at volume, this multi-layered soundscape and superb display of pop songwriting makes for an energizing, uplifting hit of escapism. Or actually, if you're cruising through the lanes on a summer's day, windows down, these are the good vibes required to top things off just right.
Emerging complete with a captivating and professionally captured set of visuals, the release breathes an air of both Daft Punk and Empire Of The Sun into the scene. The electronica takes nothing away from the strength and heart of the writing and delivery – on the contrary, the two aspects work gorgeously well together.
An easy anthem to enjoy this year, and ideal for the longer term playlist.
Find & follow Martin Brothers on Facebook & Instagram or visit their Website.