Acoustic punk rock of familiar vibes yet fresh lyrical explorations – Marc with a C connects and intrigues as this brand new EP emerges.
Dark in concept yet somewhat bright and strangely uplifting in style, Let's Kill Yourself Live Again opens up the project with gritty vocals and the fast strum of the acoustic guitar.
Immediately the sound has appeal for its nostalgic and raw qualities, but soon enough the lyrics captivate for a whole other reason, and this is what continues to lure you in throughout these four cover songs.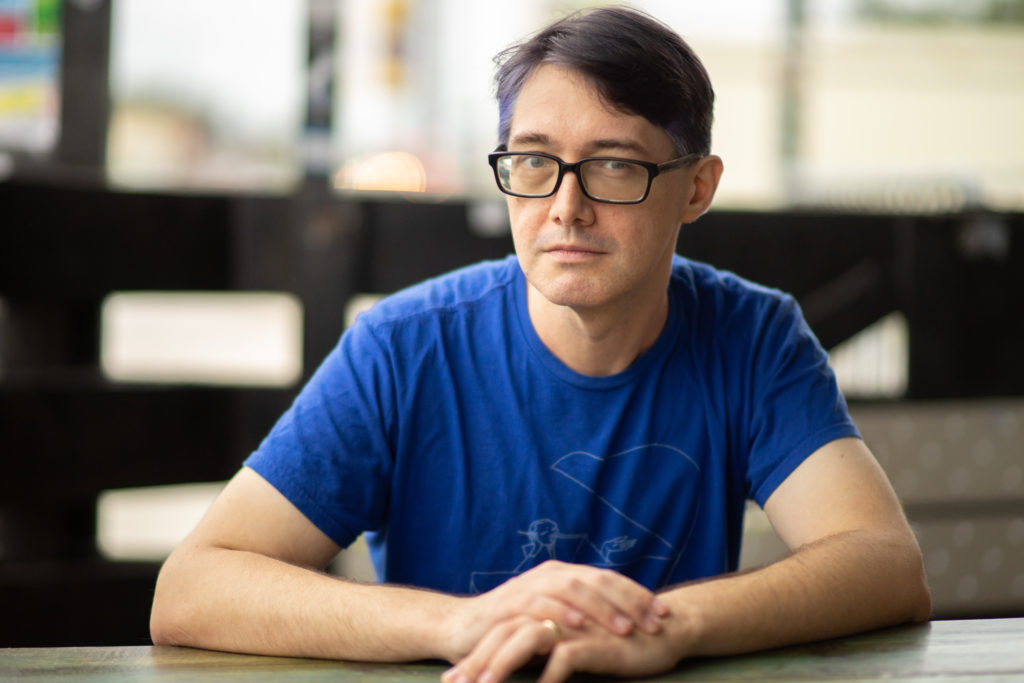 Litigious Honey follows the opener, another sub-three-minute hit of intention and contemplation. Hi-hats and bass-work inject an edge of energy alongside that unmistakable voice, and once again Marc with a C draws you in to seek out the depths and inspirations behind these ideas and feelings.
Another title designed to intrigue, and an opening line that offers a personal touch of vulnerability – Suicide Hotline again contrasts musical optimism with the absolute lyrical heartbreak of lostness and desperation.
Easily an EP highlight, the song has such an anthem-like, celebratory vibe, with its rhythmic clap and the additional vocals for the hook, consistently juxtaposing the distant implications of the writing. 'I'm not fine but I'll be ok, I probably won't kill myself today' resounds and lingers after listening.
At the final hurdle we get a touch of acoustic grunge in the form of a poetic and scathing Swan Song. Harder-hitting musically and with plenty of shock-factor imagery to match, this one rounds things up well, highlighting versatility from the artist and turning another corner conceptually for a broader understanding of the creative behind it all. The lyrics are quite brilliant here, well worth listening to more than once to appreciate the intricacies and connections between images, memories and ideas.
Masterfully balancing reality with daydreaming, optimism with pessimism, this EP is every bit as compelling and fearlessly honest as its two possible titles imply.
Furthermore, Marc with a C has the voice, the style and ability to promise a timeless go-to sound that naturally relieves the listener of the weight of the world; even despite the clear presence of it in the subject matter. A refreshingly genuine, interesting listen.
Check out Marc with a C on Facebook, Bandcamp, Patreon, Twitter & Instagram. Visit the label Needle Juice Records for more music.