Manny Cabo pours his heart and soul into this new single, compassionately dedicating it to the world's front-liners.
Written and composed by Nashville and Philadelphia songwriter Bonnie Warren, All Night Again is a powerful single, not for a heavy set-up, but for the passion and depth of emotion that Manny brings to the performance.
What we get set-up-wise is purely a piano and Manny's voice, and as many aspiring singers will know – it's not an easy thing to master that space and hold attention throughout. Manny Cabo takes it on with natural ability and confidence.
All Night Again is a decidedly poetic take on life and unity, it approaches the concept of distance and separation from a notably personal perspective, yet it doesn't go too far detail-wise to make it exclusive or unwelcoming. On the contrary, this idea of wishing to spend all night again with someone special is easily transferable for any and all listeners. The song can naturally become the 'our song' for so many – namely those who know what it's like to be or to miss someone who's working in such a dangerous and pressured environment.
Other references like 'This unknown war… each morning I leave this home I feel so torn', and 'I wish our bodies could talk' really bring things closer on a personal level, reminding listeners of the immeasurable ramifications of 2020's events.
Musically the piano-part (performed by Clayton Jones) works beautifully in unison with the vocal-line, at the same time as progressing in its own mellow yet notably complex fashion. From scattered notes during the verses, to the bolder impact of the playing and the chords during the hook – it's these subtle nuances that help really give the whole thing so much weight and creative integrity.
Bonnie Warren's clear professionalism, experience and passion as a songwriter meet in waves throughout the entire arrangement. Furthermore, Manny's dedication to the moment, and strength as a natural singer, help really bring it all to life.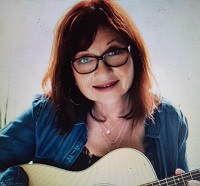 Emerging complete with a captivating set of visuals that showcase a plethora of images from 2020's ongoing crisis, appearing intermittently with live performance clips of the singer himself, the release in full leaves its mark with ease.
Manny Cabo puts in a stunning performance throughout this single, rising up from delicacy to intensity as per the changing sentiments and emotions of the writing. A beautiful tribute to those who are working day in, day out, to keep people alive and well.
All Night Again was mixed & mastered by Nashville's Dave Browning. Find & follow Manny Cabo on Facebook & Instagram or visit his Website.