Slick and stylish electric guitar-play backs up the distorted weight of a fresh power-chord pattern, as MAJIC's single Over introduces their mighty new album The Room on a devoted high.
Deeply emotive form the outset, musically impressive and offering a fine balance between delicacy, skill, and outright passion, Over features a smooth yet expressive vocal lead, through a full-band hard-rock set-up that's nostalgically colourful.
The fingerstyle inflections are superb, classic rock-esque yet original in their recognisable repetition throughout. Meanwhile the vocals, with a gripping feature from the UK's own Shari, paint a uniquely poetic, personal and moving series of images and scenes.
The whole thing feels both arena-ready in its anthemic style and boldly evocative in topic – a balance that proves an immersive quality through The Room.
Kicking into gear with the ferocity and equally slick presentation of One, The Room promises to walk a fine line between yesteryear rock and roll and today's provocative and thoughtful songwriter realm. While the sound takes you back in time, the riffs, vocals, mixing and overall mood feel instantly refreshing, and there's also an unrivaled degree of passion interwoven amidst everything the band do. One is a fine example, and a vastly enveloping opener that naturally prompts the listener to turn up the volume and lose themselves all the more so.
Heartfelt and purposeful writing is a key component of this work, and the vocal delivery and band-unity represent that with absolute commitment all the way through. As such, the music promises a sense of intention and worth that's rarely found amidst such a high-quality modern production.
Through the likes of a quick-riffed and spacious Love Walk, into the explosive Love Like Yours And Mine,versatility is a clear strength. We move from pop-punk and indie to pop-rock, doo-wap and cinematic brightness, across six minutes of airplay, and all the while MAJIC maintain their unmistakable identity as an expressive and melodically alluring band.
Then for Faded, we shift gears again towards the gritty embrace of bands like Foo Fighters and Pearl Jam, the general mood and conceptual premise feeding further into this comparison. Vocally there's a MAJIC tone to familiarise with though, and perhaps a hint of Pink Floyd in the inflections and overlays, the reverb; a trait quite distinctive throughout a contemplative and atmospheric Lost.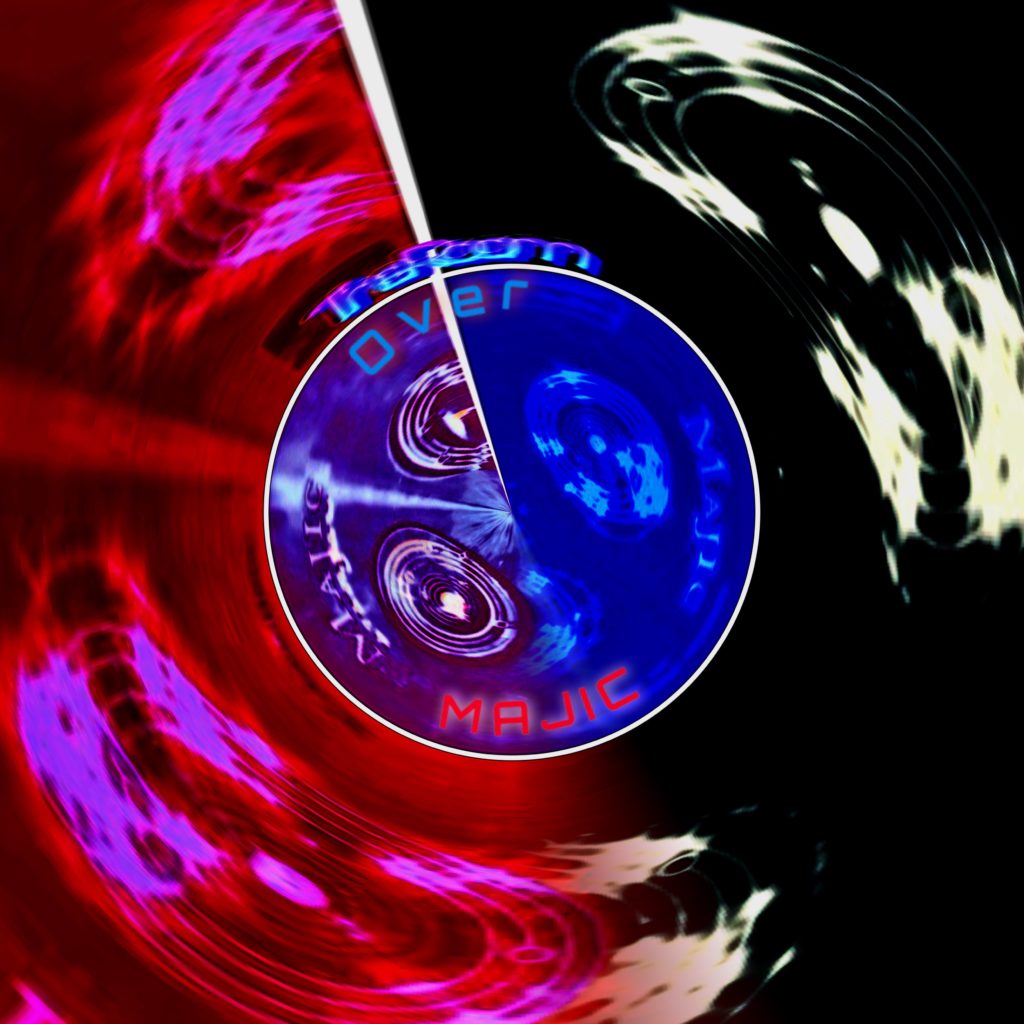 Breaking things down to the bear essentials is the well-placed acoustic intimacy of Change. Faultless musicianship guides as ever, only now we're in a quiet, small space of reflection and longing. Every rock album needs a moment like this, and MAJIC have mastered it.
To follow with the higher-energy and multi-layered fullness of On The Edge works brilliantly in creating that contrast and wrapping up the journey with every ounce of passion, precision and depth that came to light before.
Somewhat brief yet consistently impressive – The Room is a must for rock fans past and present.
Grab the album via Apple or Amazon. Download the single Over. Find MAJIC on Facebook, Twitter & Instagram.