Mada Atoms fuses the best of contemporary genre tones on this project, showcasing superb abilities as a rapper, singer, songwriter, and all-round artist.
Beginning with the musical strength and optimism of Unforgettable, the project moves stylishly from RnB to hip hop, later even presenting an EDM-like soundscape. The production is flawless, refreshingly creative, satisfying; ambient and upbeat all at once. At the same time, Mada Atoms' lyricism is impeccable, his story telling and his rhymes, his passionate delivery – all of this impresses throughout.
What finishes Unforgettable off perfectly is the hook – a powerful ear for effective and new melodies drives the song's most memorable factor. The whole thing is undoubtedly ready for mainstream reception, and the music grows all the more immersive and eclectic as the album progresses.
Waste My Time follows the opener and creates a smoother, more focused yet no less crisp and impressive ambiance and performance. Intimacy leads, love and appreciation, reflection and personal story-telling – you come to know the artist a little better, and that connection grows stronger as the playlist goes on; yet never at the cost of quickly engaging, enjoyable music.
Superficial is an early highlight, a mighty hook section and a socially relevant string of lyrics pave the way brilliantly. The performances and production are of the absolute highest quality, making this an easy anthem – a must to let play on repeat, at volume. Take Some Time follows and the mood is still colourful, uplifting, yet a little more mellow – the contrast works well, the project has been thoughtfully arranged so as to keep things moving and changing in the right kind of way.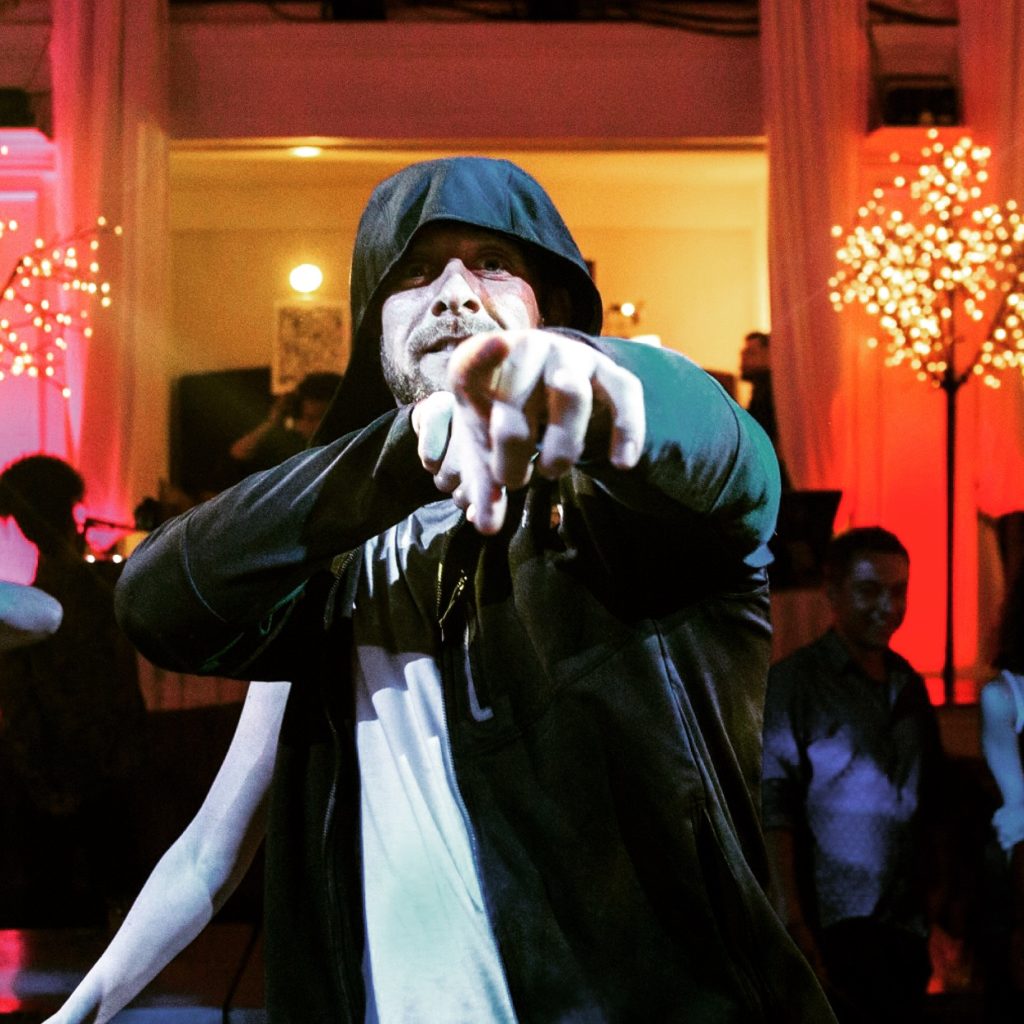 A welcomed hit of soul emerges with Crazy, another highlight for its unexpected creativity. This album proves itself to be a totally unique and consistently interesting project, reminiscent of some of the great hip hop acts from yesteryear – not just the bars, but the music, the melodies, the concepts. Distractions is an absolute classic that deserves to be heard by many. Losing My Mind II furthers belief in this, an organic musicality and a captivating vocal melody lead you into Atoms' rhythmic lyrical outpouring in an addictive way. The song is entrancing, musically seductive and offering a strong groove vocally – as well as plenty of inspiring ideas.
Phenomenon offers a moment of calm, again effectively placed. Afterwards, the pop tones and brightness of Miss You stand out for their simple good vibes and the almost punk-pop nature of the melody. Mada Atoms expresses gratitude and appreciation for the little things and loved ones throughout this project – just one of many traits that highlight him as a considerate and genuine artist.
At the penultimate moment, See Me Rollin leads with a jazz-soaked backdrop and a heavy beat. The vocal has a hypnotic style, short lines and plenty of metaphor – a laid-back moment of fun that works well at this point. Love Me Back follows and brings the album to a distinctly honest finish, laying the artist's truth out on the line – even presenting a sense of vulnerability and uncertainty. This is resolved later by that inherent level of drive and determination that runs throughout his music.
These songs in full work hard to energize and motivate listeners. You can escape to the tunes, you can brighten up a night with friends, or you can use these as the good vibes and the positive influence required to go out and get things done. Letting Distractions be your distraction is a worthy way to enhance an hour or so. A classic, timeless and quite stunning album that's easily worth a few replays as the summer months swing into view.
Download the album via iTunes or stream it on Spotify. Find & follow Mada Atoms on Facebook & Instagram or visit his Website. Check out more of the best indie releases via our Hip Hop Playlist.