Composer, singer and violinist Lucian Kano Balmer presents the sounds of the Romantic era and the natural energy of the world, with this stunning new collection of original works.
Featuring a humble and purposeful combination of voice, viola, cello, sitar, tabla and tabla taranga, SPRUCE RITUAL: THE WAY THE EVENING SPEAKS leads with charming rhythms, melodies and moods, across an array of ventures that feel both instrumentally familiar and emotively, melodically new.
Avi's Revelation is the opener and all of this in one. Complex yet well-rooted playing intertwines across over eight minutes of audio journey, captivating listeners yet never taking pure character or quirks so far that they lose connection – not at all.
A sensational piece of music, imaginative and aptly-designed for escapism, but also an intriguing introduction to a group of musicians who would no doubt amaze in the live setting.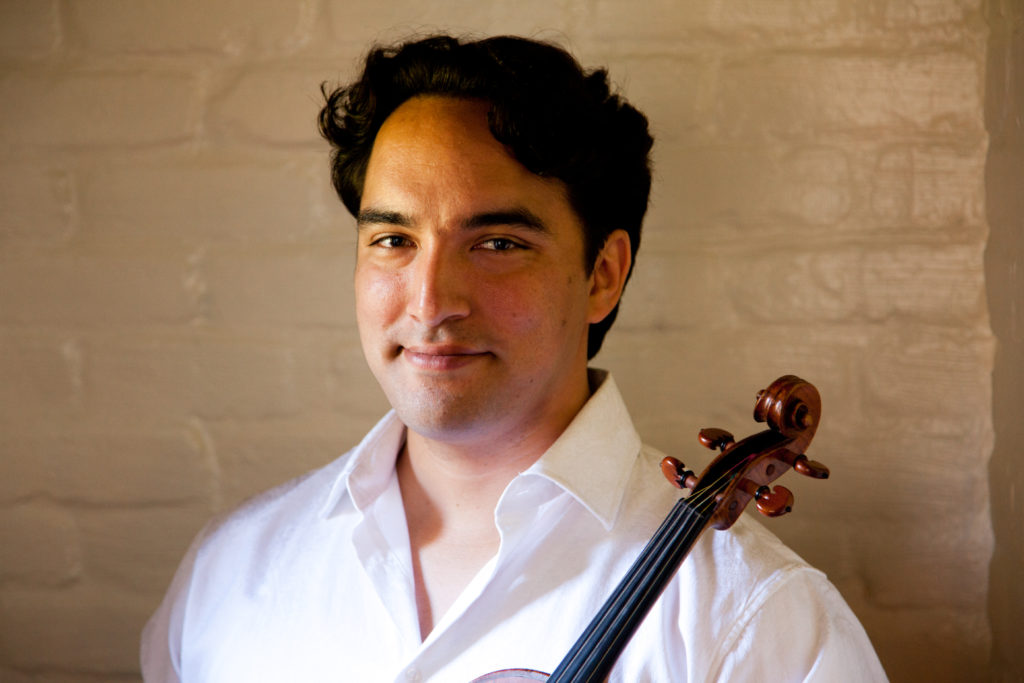 Blending Western Classical and North Indian Classical tones throughout, the album makes fine use of the human voice as an additional instrument woven into each colourful mix. Lyrics aren't necessary, the essence of humanity and playful expression reaches out regardless to embrace the listener.
For Media Distinctio we switch to a melancholic solo performance, and Unfolding maintains that sense of eerie uncertainty; expanding just subtly with some additional instrumental layers.
After this, Begin Again lights up the space with a unique merging of folk enthusiasm and Indian-classical traits and tones. Always there's a story at the heart of the work, a structure and sentiment that grips its audience.
Honey-Metered Morning awakens with softness and optimism, recognizable in its simplistic rise and fall melody, before rhythm and excitement energize further for Joy-Filled Afternoon. As ever, the voice and this creative approach remain threads back to our composer Lucian Kano Balmer.
Quicker strings and contrasting drawn-out vocals create chaos and vibrancy for The Way The Evening Speaks, then we resolve amidst an almost acoustic warmth and tribal presence, for the purity and confidence of Dusk.
Extending its warmth and wonder by way of cultural and musical vastness and connection, SPRUCE RITUAL: THE WAY THE EVENING SPEAKS is a wonderfully original, musically masterful and evocative album. Lucian Kano Balmer has united skillful playing with soulful longing, and the results speak volumes.
Find Lucian Kano Balmer on Facebook & Instagram or visit his Website.