Classic good vibes meet with thoughtful poetic observations for this blissfully mellow, humble and inspiring new single from artist and rapper Loyal Machette.
Adopting an openly appreciative, honest and intelligent manner of writing and reflecting on life, War On makes fine use of a simple jazz-cafe style soundscape and beat, and offers a compelling balance between all-inclusive references and those which maintain a certain truthful, personal touch for genuine connection.
Loyal Machette walks that line well, achieving a notably humble yet stylishly confident, deeply moving piece of writing and performance.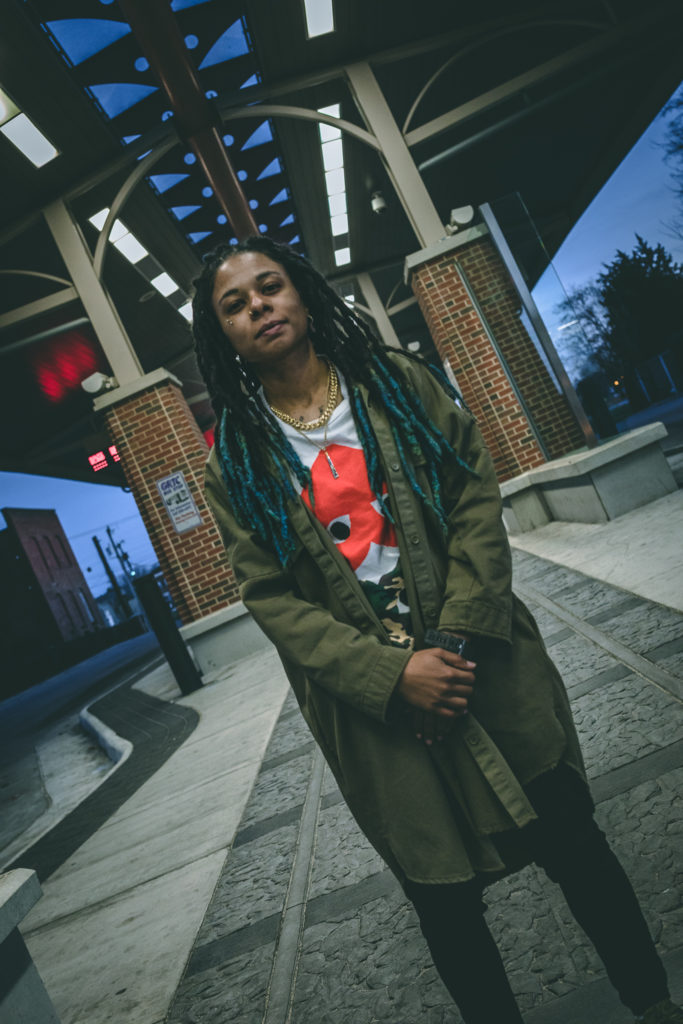 Featuring a calm vocal line, well-mixed so as to tip its hat to the dawn of the genre – rather than to simply grab attention with volume or quirks – War On is a beautifully contemplative, addictively soothing new release, which introduces the artist behind it in a likeable, respectable, and memorable way. I look forward to hearing more.
Download or stream War On here. Check out more music from Loyal Machette here, find her on Twitter & Instagram or visit her Website.