Openly tackling the topic of betrayal – those who break trust or distance themselves during times of struggle – Angel With a Smoking Gun is the latest release from LA's Love Ghost, and yet again it sees the band step away from the expected style.
Leading with a contemporary, emo-rap aura initially, the single features a simple rise and fall melody, a wash of reverb, a mellow, trap-style beat, and lyrics that utilise short lines to tell this story of mistrust and the pain of disloyalty.
Soon enough though, the band well and truly find their flow, exploding into a hard-rock hook to completely flip things over, and igniting that initial, unpredictably creative core that so strongly roams throughout their music.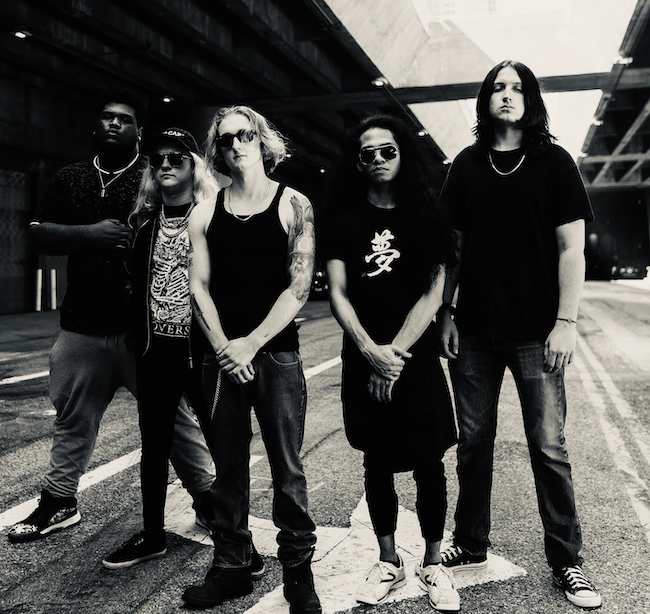 This is a clever release in many ways, it ties in with the emotional and hypnotic writing and production-style made big by the likes of Lil Peep, and yet it also accesses a broadly relatable subject matter, and makes sure to throw in an intense curveball just when you start to get complacent.
Not purely electronic production, but guitars, bass, drums, and plenty of vocal grit. An increasingly passionate outcry in the name of unity and trust, with nostalgic live-style video clips to reinforce the band's image and organic set-up.
Find & follow Love Ghost on Facebook, Twitter & Instagram or visit their Website.