It's hard to find tracks that really stand out with the amazing surplus of material that's out there in the world. But, Blame is a real find. It rocks along, chock-full of character with swagger to spare. Beholden to a wealth of sounds and songs that you think you can half-remember, it somehow carves a furrow all its own.
Personally, I detected strains of ELO in the voicing of the rapid-tremelo-ing guitars, and the drawling Western-influenced vocals are perfectly judged for the song's production. It's simultaneously harking back to epic 70s songs and yet feels right for now. It also put me in mind of the singular audio adventures of actor-cum-musician Matt Berry's extremely esoteric output – though that may have been because of the way the lead vocal chews the lyrics so sumptuously.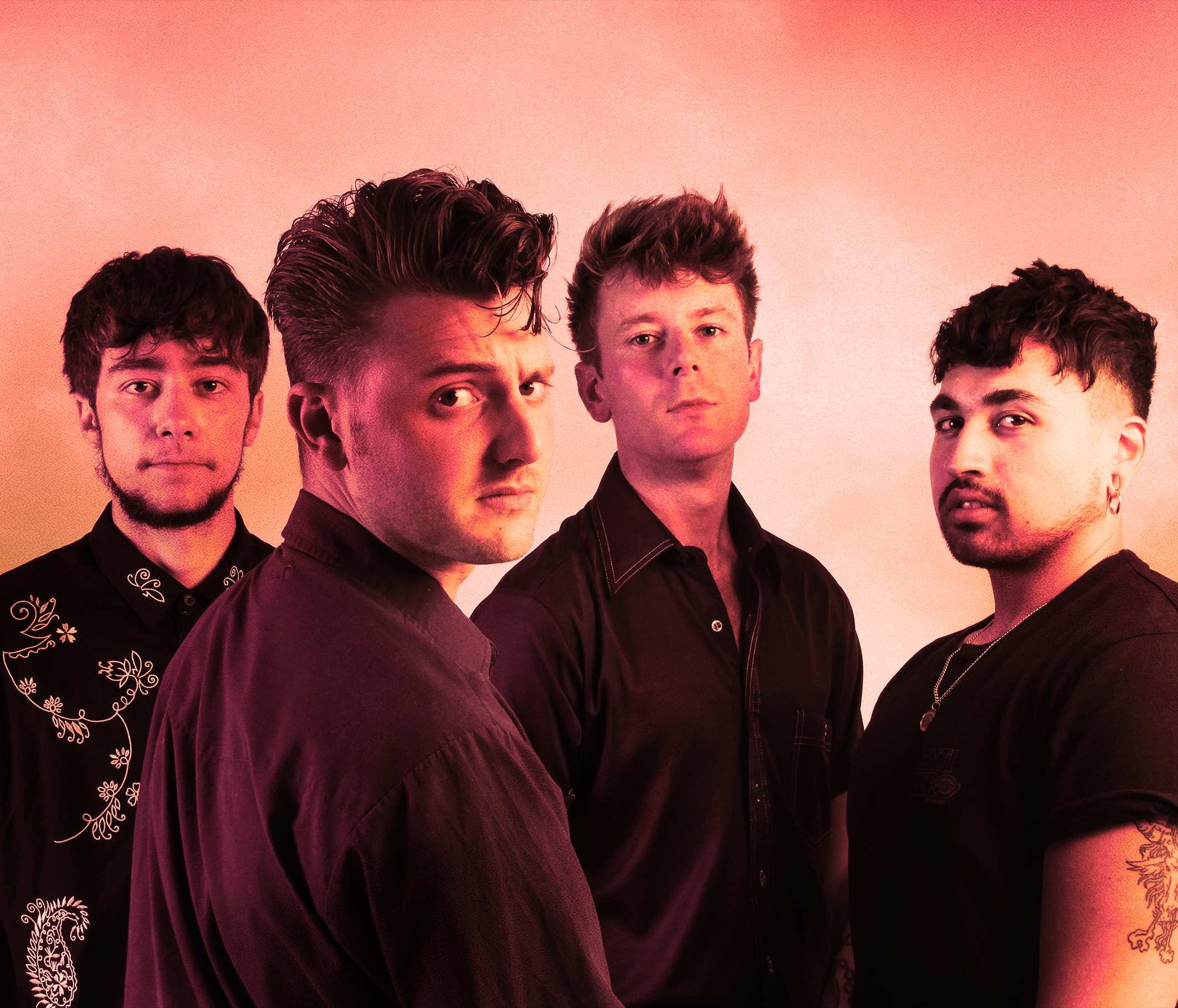 The music itself is a bouncing, pulsing delight with blistering drums, deep, warm bass and the afore-mentioned surf guitars all supporting a lyric about a character wrestling aloud with an inferiority complex.
The vocal melody is unusual in all the right ways. It's serpentine and flicks about between notes halfway through syllables in a delightfully accomplished way. It's a confident instrument, and a smooth, oozing delight to listen to – and yet still retains an edge in places.
Two minutes in and we get indie guitars and four-on-the-floor kick drums leading to some guitar noodling and then a galloping widescreen conclusion with sweet backing vocals (Jeff Lynne may have been in on the session for these, too!) to round off a bittersweet tale. Excellent fun!
Download the music via iTunes. Find & follow the band on Facebook, Twitter & Instagram.
Tour Dates:
Jimmy's, Manchester – 13th Sept
Sebright Arms, London – 14th Sept
O' Neils, Watford – 3rd Oct
EBGBs, Liverpool – 5th Oct
Nambuca, London – 31st Oct
Cafe Totem, Sheffield – 2nd Nov
* * *