Stylishly blending classic and contemporary tones, both in the sound design and the lyrical clarity and conviction of the leading artists – Love Come Down emerges complete with an equally captivating set of visuals, and effectively paves the way for a new fusion of genres and intense, compelling rap work.
St. Louis, MO Based LLManny joins forces with singer Be.Be for this ambient and striking, seductive and lyrically meandering story of personal affection, intimacy and admiration. More than this, the very structure of the track swiftly sees things evolve from pure RnB through hip hop to the near EDM-esque bounce and immersive embrace of an instrumental hook.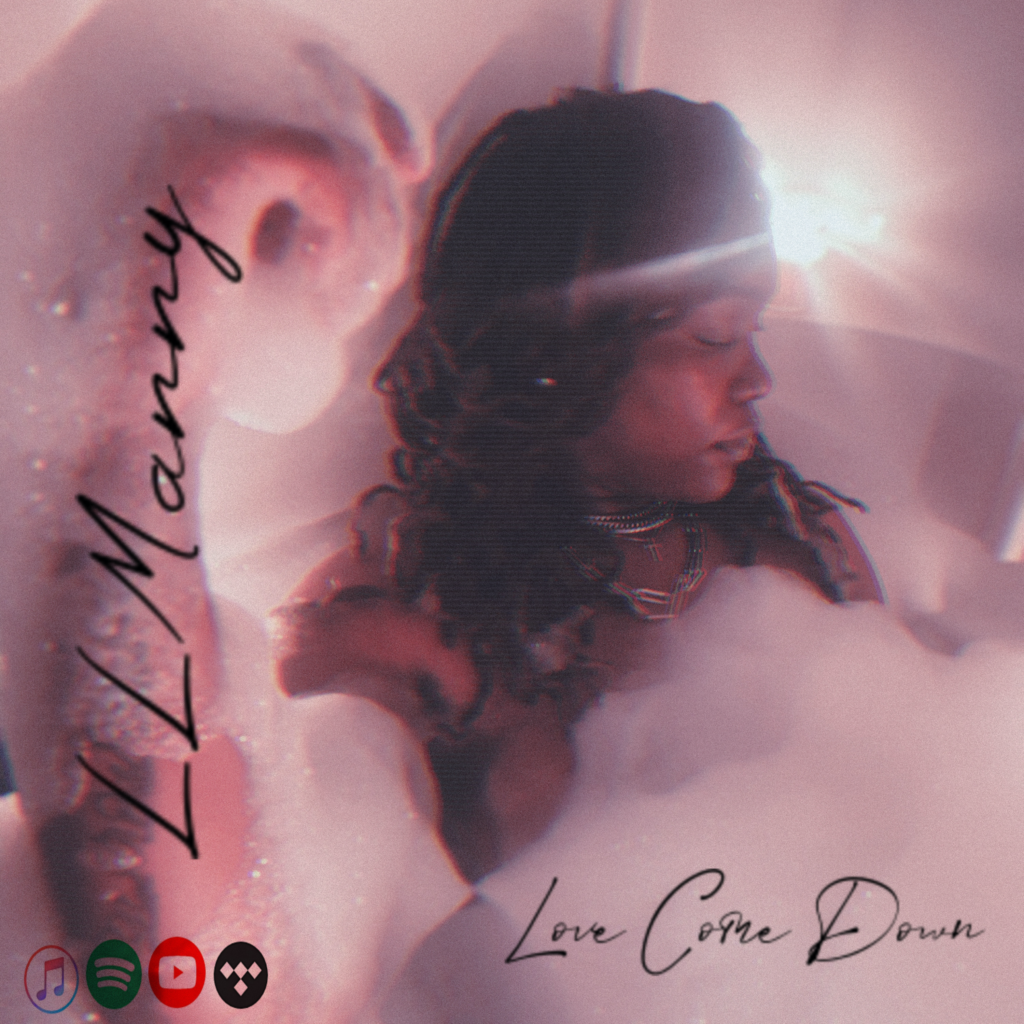 Offering satisfying drops each time, the track resolves detailed, poetic verses with this uniquely creative loop that is the instrumental switch. Producer Volume Speaks has poured a clear level of artistry and professionalism alike into the process, and the featured artists ride the natural energy of the changing beat in a bold and confident way.
A fascinating yet satisfying release, with a crisp and clean presentation, and a video that further introduces LLManny in a manner that feels authentic and equally artistic. Directed by Jordan Phoenix, the smokey scenes and the visual switch from mellow to high energy create a perfectly fitting mood, and further underline that touch of nostalgia present in the musicality.
Really well done, a strong collaborative project, with an intersting and engaging style. Well worth a few spins this season.
Check out LLManny on Facebook, Twitter & Instagram.