Long-time musician and artist Kristoffer Hilmarsson emerges with his brand new project Line, an act that brings together captivatingly detailed scene-setting and organic, uplifting musicality, in a quickly engaging and often outright surprising manner.
Lovely Name is just one of three singles to surface online lately, but it makes for a great starting point. Kristoffer's naturally emotive and smooth leading vocal draws you in from the offset, as do these lyrics, this imagery, these layers that he builds around you. Then you get the set-up of the song, which utilizes contrast brilliantly, moving from quiet and space to volume, rhythm and fullness.
The whole thing soon becomes a folk-pop-rock fusion of energy and delicacy that's a pleasure to escape within. Conceptually interesting, musically familiar yet fresh. Really nicely done.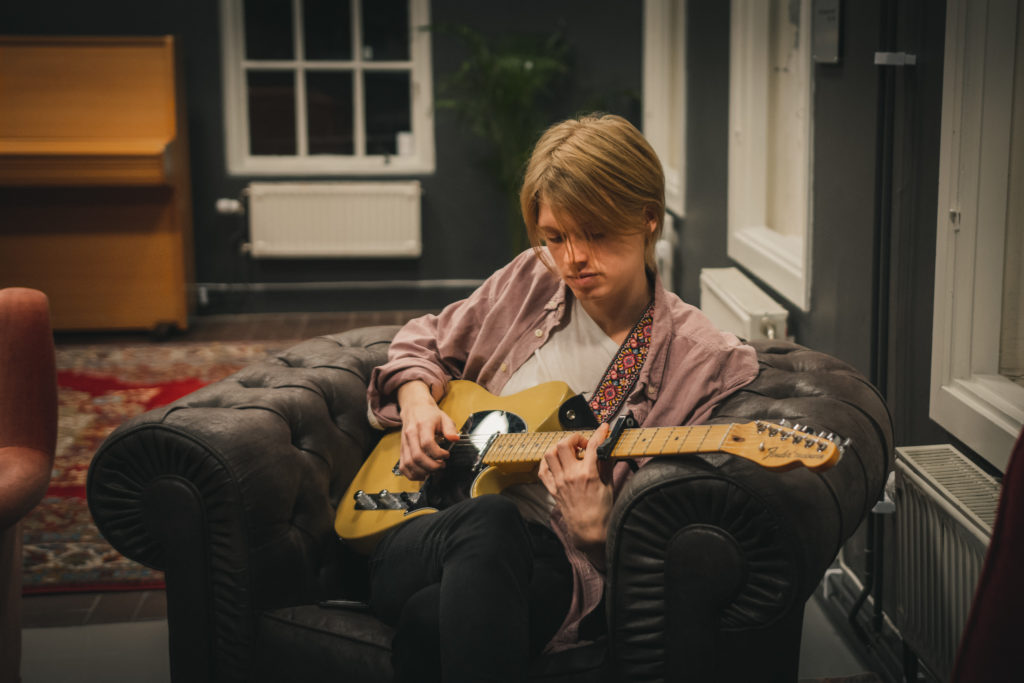 In stark contrast with the softness and loving optimism of Lovely Name, the second single from Sweden's Line is the scathing and unsettling I Wanna Kill You In The Shower. Though the title brings dark implications, the song that emerges is blissfully gentle; ambient, warming. If you didn't know the title and simply heard it playing, you'd be drawn in by the intimacy and the realness of the music and the performance. Having said that, the title undoubtedly intrigues, and the song itself proceeds to feed that intrigue further, as multiple layers of colourful vocal harmonies present the title line in a bizarrely beautiful manner.
Line undoubtedly is an act set on stirring things up lyrically, offering what no artist has before, and doing so under a professional and skillful musical light. Shocking, uncomfortable, chaotic lyrics ride alongside of pristine ambiances and melodic purity.
A live version of the song Where You Are finishes this short collection up for now. Kristoffer's acoustic guitar work embraces listeners early on. Then you get that voice, familiar and striking, impressively identical to the pre-recorded offerings – a clearly capable, passionate singer and performer. This becomes something of a highlight – this mildly theatrical delivery, this raw, in the moment soul on display, suits the acoustic arrangement and the poetic uncertainty of the songwriting.
A powerful single, a moment captured in time and all the more immersive and appealing for its spontaneity. The latter half really veers off into angst and passion, utilizing contrast once again but in a solo acoustic setting this time. Undoubtedly a performer worth looking out for on the live scene.
Find & follow LIne on Facebook.