Introducing the third EP from the four-part project by Seattle's Like Lions, Election Season proves an incredibly powerful and stand-out release from the entire year, across genres, and it's a total pleasure to lose yourself within.
Hold It In starts things up and proves beautifully hypnotic and immersive in a manner that leaves you keen to relive the experience. Progressing from delicate, intimate verses, the lyrics and openness of the vocal draw you in with ease – alongside this rising sense of brightness and anticipation.
Soon enough, resolve comes in the form of a stunning hook that celebrates uncertainty and the very complexities of living. Where the verses seem poetic and intriguing, the hook satisfies for its inclusion of you, the listener, and its welcoming sense of unity.
The hook is sensational, the production lines up with this explosion of passion and melodic layers that reinforce a simple but striking change in direction. We then get a return to quicker-paced lyricism and minimalism, before the tumble of the beat and the smooth, elongated vocal notes signify another build-up to that superb drop.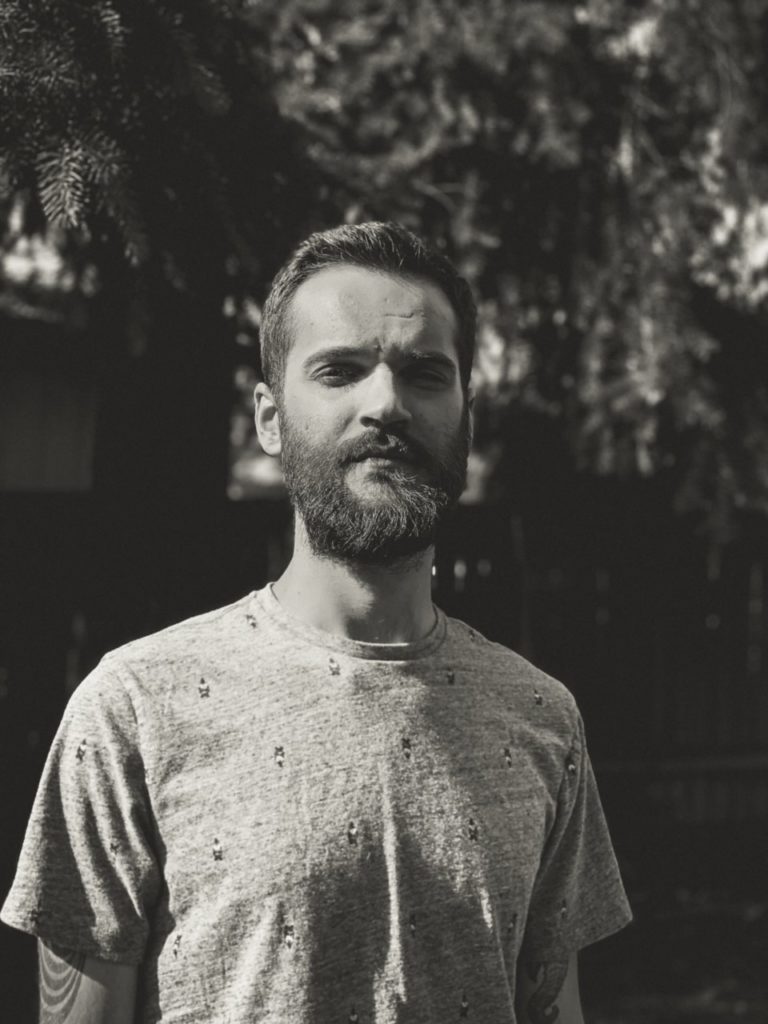 What a start to the EP, and a difficult song to move past – it offers precisely the qualities deep thinkers tend to seek out in music for escapism. Once you've hammered the replay button a few times over though, you quickly realize that this project in full is every bit as worthy and wonderful as the opener.
The concepts touched upon throughout Hold It In suggest a certain vastness – a view of the world, of all of us, rather than anything purely personal. At the same time, songwriter Patrick makes sure to include just enough individuality and feeling to relate things to his own journey, and that balance is crucial.
These traits, both topical and intimate, are explored all the more intensely on the second track of the EP – the entrancing and heartbreakingly honest Numb. Another addictive song, and another reason to stay put and listen over once more – slowly but surely connecting these ideas and described feelings to your own story.
Hope continues to develop the sound further – it's familiar now, we know the set-up but the content still has room to intrigue. Here things get all the more poetic and personal, led by a simple piano progression, with powerful imagery and genuine heart that speaks in an intimate way to the broken relationships and difficulties we all tend to face.
Wolves then injects a hit of contemporary sound design as this somewhat melodic hip hop verse kicks in, followed later by a bright and synth-soaked chorus that uplifts and simultaneously reflects on past experiences in a nostalgic, interesting fashion. The second verse in particular really draws you in lyrically for its detail and cinematic audio alike.
This final song is a grower, but it ultimately connects the most intensely for its upfront clarity and nostalgia – not to mention a decidedly pop-like, mainstream-ready build up and drop.
What I haven't done yet is listen to this project in the car, perhaps on a late-night commute – something I'm now greatly looking forward to. Fantastic songwriting, musicianship and production united. Despite the ominous implications of its title, this is somehow the perfect embrace and indeed antidote to feelings of isolation or lostness.
EP Out Now. Grab the unique Coffee Table Book of Lyrics and Short Essays to accompany the EP here. Follow Like Lions on Facebook, Twitter & Instagram.