All the way through Astoria, there seems to be an element of homespun capture to the sound; an organic overarching nature that lends a gritty authenticity to proceedings. It's not exactly what I'd call lo-fi, because it certainly isn't, but there's something sonically unique about the mixing choices here.
It could be that the main body of the recordings were captured live, and with few microphones, causing a certain ambient reverb to be captured along with the performances. But whatever it is, it's vibey, coherent, unique – and I like how refreshingly different it sounds.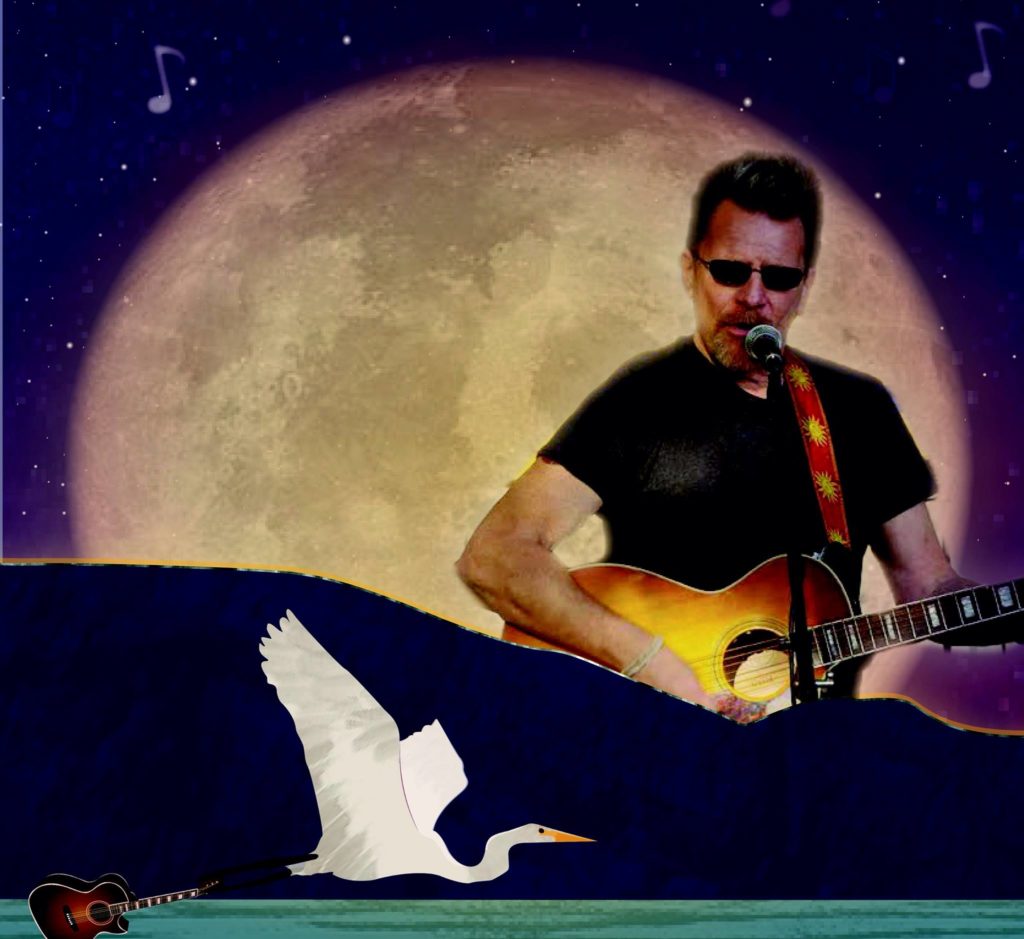 We All Know kicks off the album with a restless acoustic guitar that jangles and drives while electric parts decorate around the edges, while muted drums and handclaps pin down the groove. A rich mix of vocals add colour and vibrancy and an evangelical feel of testimony to the whole. Above it all nestles Harmonay's lead vocal – unvarnished, unhurried and laying down the tales with a compelling, laid-back aplomb. The phrasing puts me in mind of Van Morrison, but the timbre of his rich baritone sounds more like Richard Hawley, Johnny Cash or even Roger Waters.
Bass end piano underpins The Irony of Love. The Harmonay vocal here, and the 'q&a' nature of the lead and backing vocals is again calling to mind a Pink Floyd reference. The soaring female backing vocal makes me remember the peerless The Great Gig in the Sky.
Like the seasoned lead vocal, that speaks of care and cost, the subject matter up for your consideration on Astoria is properly grown up…
'…today might be the day / When everything gets resolved / I been playing too close to my chest' tells the narrator of The Seams of Regret. It's beautiful, ruminative, almost elegiac – all trickling piano and the ever-present acoustic.
Running Around is more obviously country, a bouncier melody, walking basslines, straight harmony backing vocals. It has a shorter, more commercial arrangement and taps into a more everyman template of songwriting with ease.
We get some new colours on On The Plains. A gentler, breathier lead vocal and the first appearance of out-and-out synthesised sound in a pizzicato voice that picks out a hooky line in answer to the lead vocal.
The insistent drive of acoustic informs the brilliantly-titled The River of Things. Pads of backing vocals lay down long, haunting chords, with the lead vocal poking in around the warming edges. Up-strummed electric on the offbeat creates a spiky counterpoint and the energy is infectious. Tambourine lifts and adds a bright layer of rhythm at certain points. A very human set of performances all round.
Walking Each Other Home (For Ram Dass) is a spiritual rumination on existence and represents yet another different songwriting style for Harmonay. Dedicated to the guru Ram Dass, and with a title that could be seen to encapsulate the nature and reason for our tenure on this rock in space, it's a beautiful piece, with backing vocals unusually being given the main hook. It ends far too soon.
"The silence is full of answers / Even though we've grown apart' goes Certain Hours. There are many little pearls of wisdom placed in our path on a listen through Astoria. Or sometimes just thoughts that make you think. And if you like that quality in your music/lyrics, you're going to love this album, because you are going to be given a lot to think about.
Banjo gets a leading role on Fading Away. There are more pads of backing vocals and some delightfully light, lyrical phrases from the harmonica that top and tail the track. The track doesn't so much fade away as be deconstructed as it ends – and it's another unusual confection in this 'selection box' of an album.
Flat Landscape Line starts off sounding like an outtake from REM's Automatic For The People – Man On The Moon, in particular. But then that vocal comes in, and some heavily treated guitar and it becomes its own beast. The rhythm is quite regimented and the vocal delivery is half-spoken.
Then vocal percussion comes in and I'm suddenly transported to a drawling soundscape experience not dissimilar to something Julian Cope used to knock out in his more psychedelic moments. It's quite unlike anything else on the album. But the heart of acoustic guitars holding down the main framework is still beating strong. It's a magnificent left turn before the album's last word.
You Are the Light weighs in at a little over 2 minutes. Led firmly by jangling acoustic, it's optimistic, upbeat, and exactly what you expect the album closer might be for a while. Then the arrangement takes a sharp left turn (in an album full of left turns!) and delivers a dynamic shift in production that comes out of nowhere. It remains upbeat, and the message is retained, but as listeners we're given a final set of surprises.
Comparison is the lifeblood of most reviews, but apart from the nods to other artists and songs already mentioned above, Astoria sits quite comfortably in a an alt-country / rock / folk pocket all of its own. Leo Harmonay sounds very comfortable and accomplished in that skin, and the breadth of his vision is impressive indeed.
Find & follow Leo Harmonay on Facebook. Visit his Website for more information.