Stylish funk and dance-pop vibes emerge with a nostalgic spoken vocal for a clear sense of carefree swagger and identity – Lefteris Samson crafts with adoration and fun united throughout You Gotta Love Her.
An anti-pop anthem with a colourful hook resolve, You Gotta Love Her has the presence and catchy rhythm of an eighties hit. There's a refreshing creativity to every aspect of the track, yet at the same time professionalism undoubtedly keeps things clean and effective.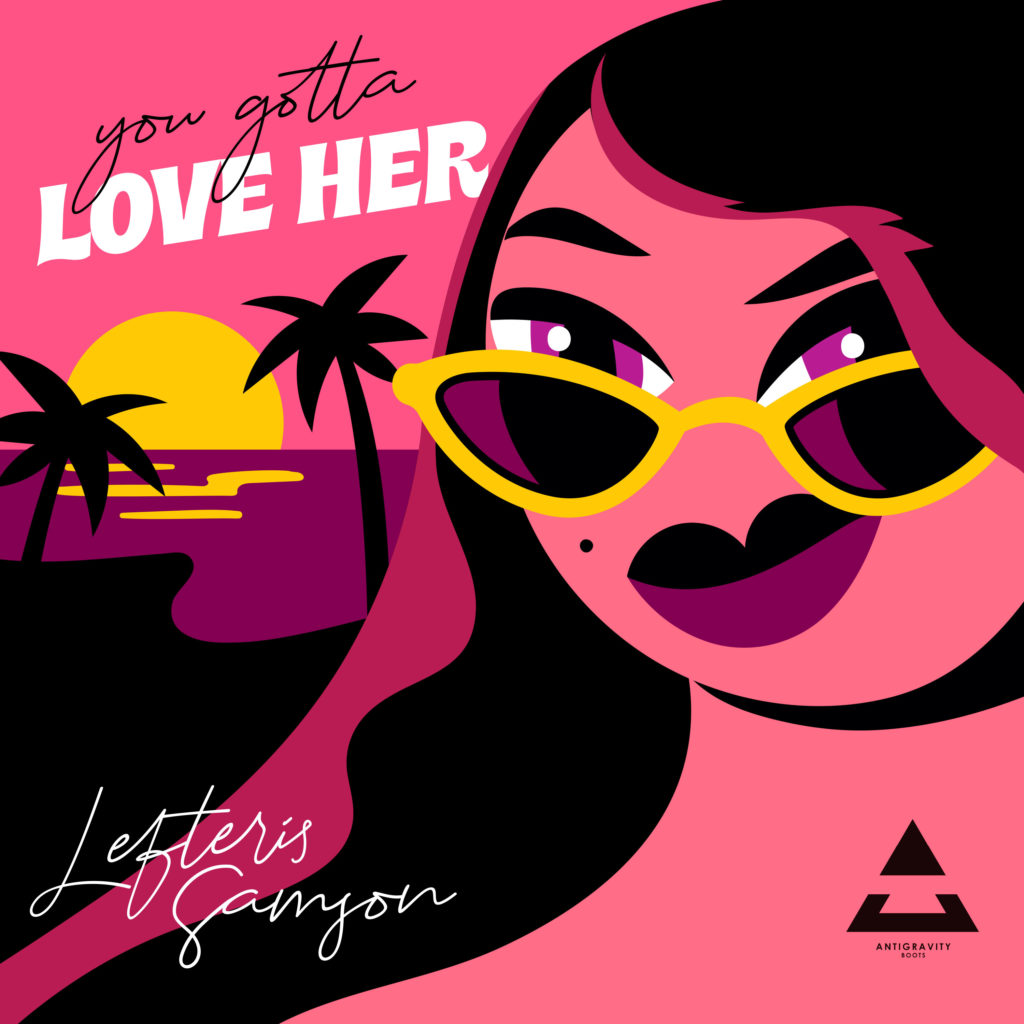 From the opening bass-work we get a touch of sci-fi cinematic warmth. Then there's the initial verse vocal, quirky and interesting, and things continue to rise from here on in.
The song's hook is an absolute highlight from the entire arrangement – the melody is brilliant, the slow drone of 'oooh' before the title resounds injects a fierce level of rising anticipation; it's addictive, so you can't help but fall into the groove and join in with that chorus.
Great song-writing, quirky yet infectious and likable in a manner that begs for you to listen more than just a couple of times over. A non-intrusive ear-worm with a timeless strength to it.
Check out Lefteris Samson on Facebook, Soundcloud & Instagram.