Showcasing a vastly eclectic range of influences and, ultimately, an unwavering love for music in all of its forms, this project from Lavender Galaxy brings together an impressive group of talented artists.
From the funk-soaked dance soul of Paradise, through the faster-paced EDM vibrancy and care-free confidence of Livin' It Up, the EP lights up the room with equal parts nostalgia and freshness. The latter of these two songs rains down with multiple layers of hypnotic colour, various synths meet with a descending verse rhythm, a passionate vocal from Marvin Fockins, and an ongoing love for living in the moment – undoubtedly an early highlight and perhaps the most memorable, addictive track of the collection.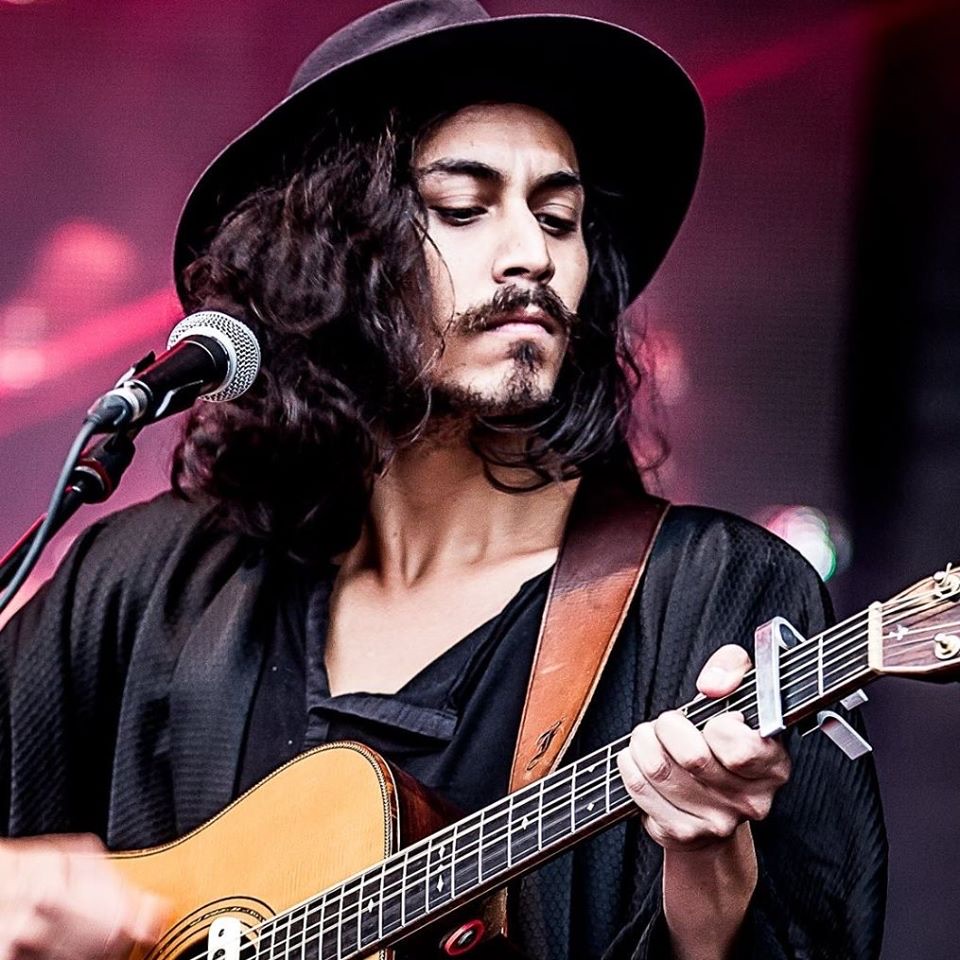 Afterwards, I'd Follow You takes a more delicate, thoughtful pathway. The contrast between the bass and the higher synths, even Antonia Fountain's voice, helps create an enveloping dynamic. This classic dance-pop hit draws memories of the nineties for me – the euphoric anthems that would play at volume throughout the summer.
Lip Gloss leans in something of a retro sci-fi direction initially. Then you get this fast pace, juxtaposed by a blissfully gentle, distant pair of vocals from Nekane, and an alternative, immersive ambiance that's all at once intriguing and brilliantly satisfying. Another definite highlight, an original melody with an unexpected yet worthy hook.
Regardless of the style or intention of the track, this project in full highlights a clearly professional, knowledgeable and creative approach to sound design and production. Each song finds a suitable balance between electronic precision and songwriting, keeping those human elements – the vocal emotion, the lyrics – at the forefront, but still offering an ambient hit of escapism that fully embraces the listener.
Here You Are brings things to a rather epic, anthem-like finish. Opening artist Antonia Fountain returns for a third feature, and perhaps her most recognizable yet. There's a subtlety to this song that helps end the project with a softly uplifting sense of passion and possibility. Later on, the drop to distorted bass and synth lines is again unexpected – a final tip of the hat to creative, considerate production and originality.
Brilliant. A brief playlist of timeless classics that's more than worth the time it takes to let play.
* * *
"You are only as good as the people you surround yourself with. None of this could have been possible without Nick, Antonia, Marvin, Jared, Nicole, and Nekane. They are the real stars here." – Eric Remington.
* * *
Find & follow Lavender Galaxy on Facebook & Twitter. Find & follow producer Eric Remington on Instagram. Header photo by Stephanie Olsen.