Introducing the sophomore album from San Francisco and Washington DC collaborative duo La Palma. Moonflower is a organically crafted, emotive and musically entrancing collection of originals, which makes for a joyfully immersive listen.
Beginning with our playlist topper Sábado, we're welcomed by the beach-side good vibes of the band's creativity and an immediately warm, gentle vocal line.
Infinite Bounce follows this with a stronger groove, amidst layers of cinematic detail to set the scene. Musically engaging once again, with hypnotic finger-picking and lightly mixed vocals that rain down in a mildly psychedelic fashion.
The indie-pop sensibilities shine brightly, and the band offer far more of an escapism-rooted experience than something designed purely to speak out on behalf of their own identity (though the music naturally does this). A refreshing alternative to the mainstream, and a quality that runs throughout a beautifully written and performed Moonflower.
Tim Gibbon and Chris Walker are the artists who make up La Palma, musicians clearly connected throughout this eclectic and colourful playlist.
The project contains a number of psych-pop-style journeys that envelop listeners in complexity of thought and musical layers alike. Consider the swirling intricacies and intimacy of Presidio as a fine example; and subsequently the rising weight and energy of Forsythia. Both songs intrigue, presenting distance and closeness all at once. The vocal quietness invites a sense of lostness within the music, prompting you to listen more closely in order to perhaps decipher some of the stories.
Highlights include an acoustic and melodically addictive Ohio – the band in their live setting, simple and real, rising up through poetic imagery and loving reflections. A quirky and simple Take My Glasses Off is equally memorable for similar reasons, even being just short of a minute and a half. (Lilac later feels like another embrace from acoustic and considerate purity). A fully synth-kissed and rhythmically tribal Everything also stands out beautifully in contrast.
High Wind Knife is a personal favourite, a song that urges you to listen twice, to join in with the voices, as the melodies and layers spiral out and around you. Awake is also quite stunning, the kind of track that quickly makes you forget about the artists behind it; it leaves your mind wandering somewhere far from where you are.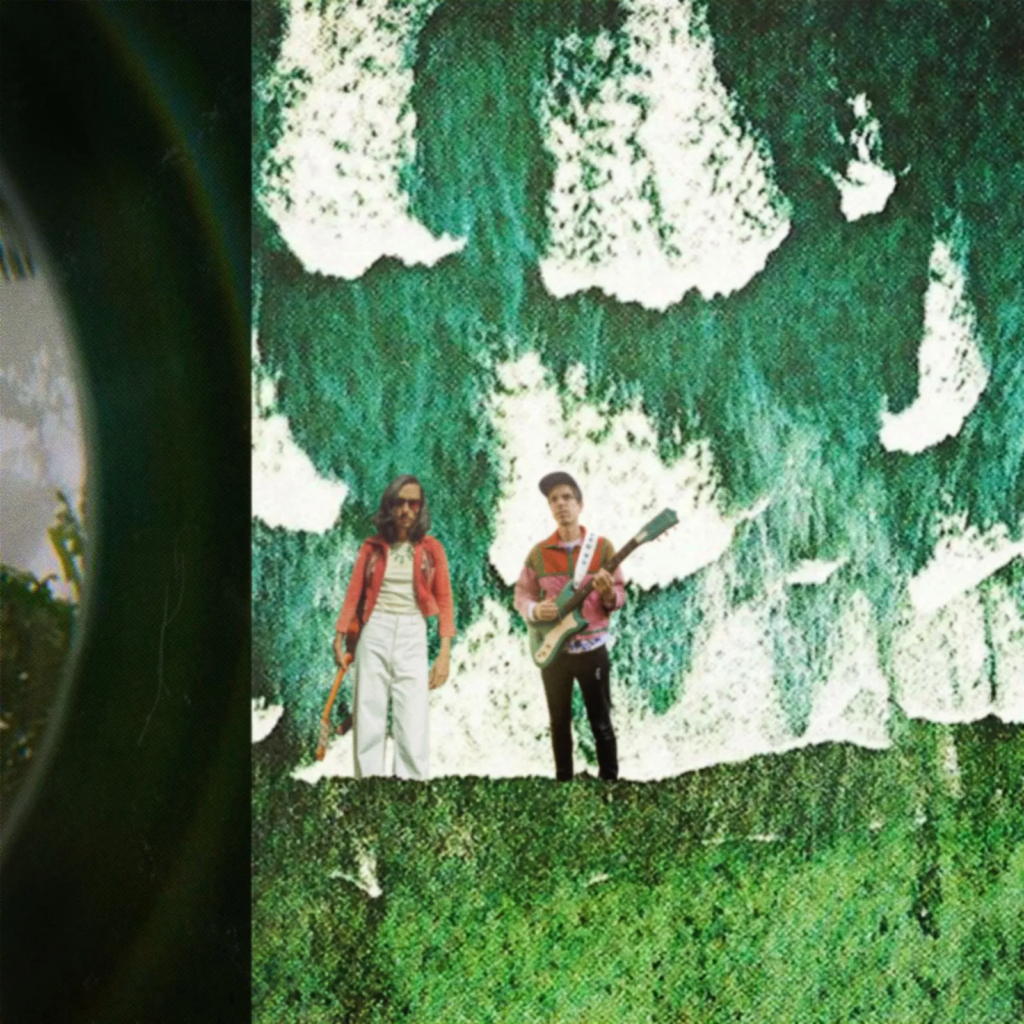 Accessing the surreal nature of modern life, the past two years in particular, Moonflower acts as an artistic and softly thoughtful reaction to turmoil. It calms the soul, without hiding away from the world – rather, seeming to embrace its beauty for the most part; a reminder of the value that continues.
For comparison purposes, a touch of Paul Simon, a dash of Empire of The Sun, a fine balance between softness and the bigger arena-style downpours that embrace a broader audience. Ultimately, La Palma pave their own way, standing tall on their love for music and expression, their unique writing style, the questions they pose and the inviting warmth of their performances. Well worth looking out for as the year continues.
Download Moonflower via Bandcamp. Check out La Palma on Facebook, Instagram, YouTube & Twitter or visit their Website.