L.U.I storms into the hip hop world at full speed with this short yet bold EP release Time To Eat. There's a thread of identity throughout everything his voice touches, and the music on this project makes certain to grab you from afar. Worth a look if you're a fan of the direction hip hop has been moving in over recent years.
KING as an opener leads with an intensely confident and hard-hitting rap flow and soundscape – the two work well in unison to build something that captures attention whilst also feeding into the current sound of the hip hop landscape. The backdrop is haunting, heavy and dark, meanwhile L.U.I's voice is a definite flame of character throughout – that tone and the personality that pours through is clear within every track on this project. Whatever the mood or the subject matter, the voice stands tall and is fairly easy to recognise. There's also a lyrical density to this opening track that's maybe worthy of a second run-through.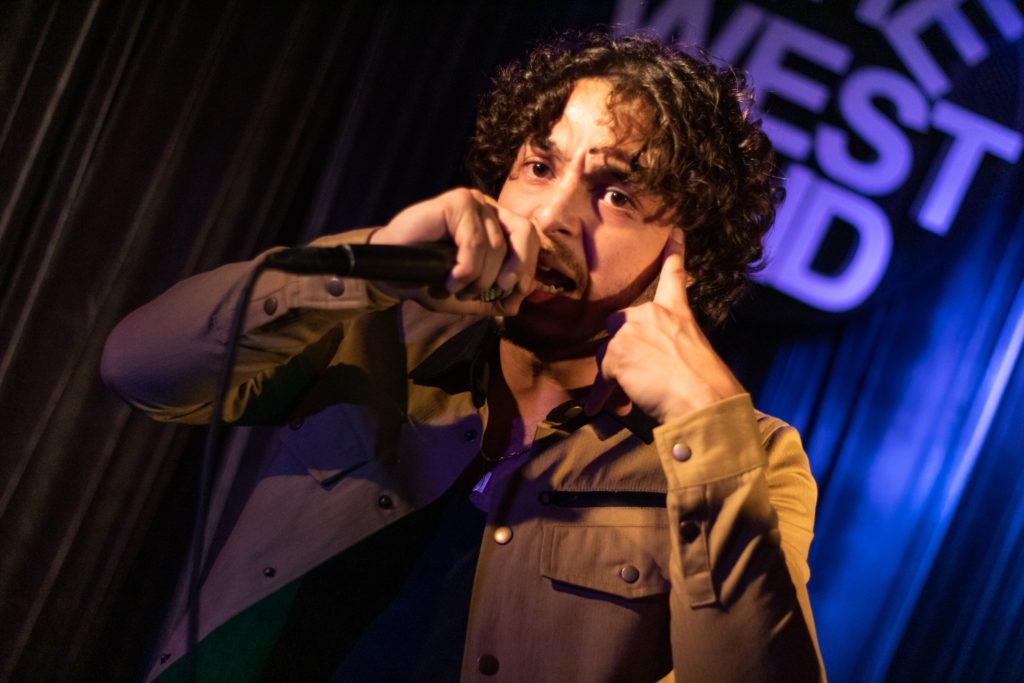 MESSI follows the opener and sees things get experimentally creative and theatrical to a more thoughtful, spacious, stop and start extent. The style is defiantly unique for its pauses and its contrasting weight and carefree swagger. L.U.I makes certain to put in a genuine performance, proving himself to be an entertainer with numerous different  flows at his disposal – depending on what the moment needs. This particular track sees a switch from spoken segments to incredibly quick outpourings, and vice-versa. Alongside of this is another dark ambiance and a quickly memorable hook that gives off a slightly anthem-like vibe – you can appreciate the live-show aspect, and this is most probably where a performance from L.U.I would connect all the more intensely.
SUBO brings the short collection to a finish with a further burst of power and high energy. The track features an alternative to the English language and with that comes a fitting vibe that feels well-traveled and inclusive. The pace has that same strength though, and the vocal tone of L.U.I is still easy to pick up on within the mix.
This entire EP is focused on drive and determination, a fine balance between hard work and dreaming big – you can hear it from the opening moments right through to the end. L.U.I has arrived with volume and self-belief, and he won't be stopping any time soon. For the harder hip hop fans out there, the energy of this project is inspiring, motivational – it lifts you up and instills those necessary confidence levels to provoke you to get out and go for it.