Krystal is an undoubtedly unique artist right now, fusing a range of genres and styles throughout this EP, yet always still somehow holding close to her own natural abilities and her approach as a writer and a singer.
Last To Know starts things up with a smooth jazz backdrop and Krystal's uniquely gentle, whispered vocal delivery. The song's melody has a classic feel, but without a doubt this leading voice is what gives her sound that something a little different. From a songwriting perspective, there's a lot of personality – the second verse in particular offers a little more confidence and grit, even swagger, and in every case the hook makes certain you walk away with it in your mind. You can hear at this early point that Krystal has a style of her own right now, particularly in the singing department.
Buy Me follows the opener with a similar instrumental set-up but a notably thicker, perhaps more dramatic feel. The vocal stands out a little more, the spoken word style has a depth of tone that reaches out more intensely and leaves you really wanting to listen to the story-line and the ideas within. The song develops in a totally unique way, and by the time the hook appears – the rhythm and the thoughts have a definite streak of originality about them. The contrast between the verses and the hook works brilliantly and this song is surely an early highlight for its concept and the way Krystal has crafted and arranged the sections within. The performance too seems to follow its own rules, which adds further to that inherent sense of character.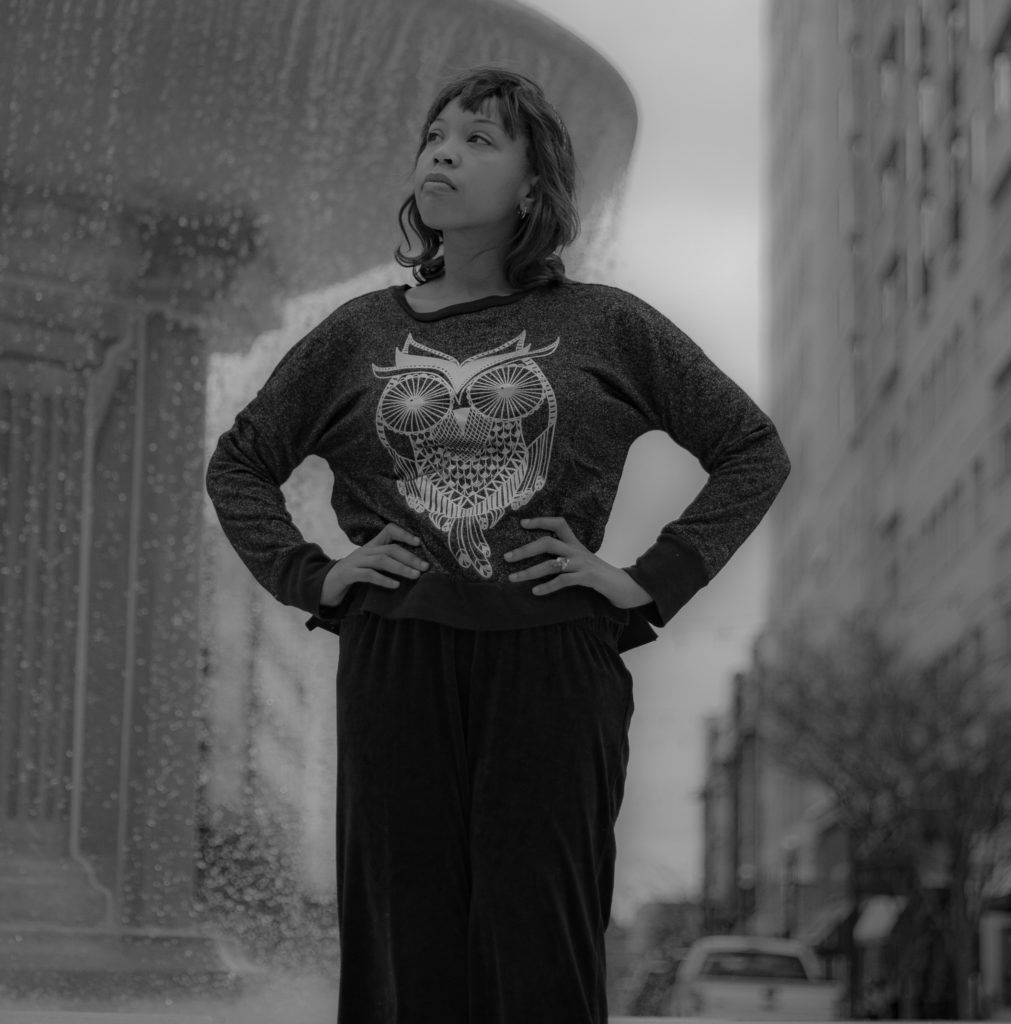 Mixing things up further is We Don't Deserve You. A retro dance vibe emerges – upbeat and feeling a little Owl City-like in its dance-pop aura and the cascading collection of synths that rain over the vocals. There's delicacy to the delivery again and this actually adds an element of Enya to an otherwise energetic and intense composition. There's also a lot of gratitude in the lyrics, giving the song a valuable sentiment and increasing the uplifting effect of the overall piece. As always, the song presents a fascinating fusion of layers and further highlights Krystal's creative freedom as an artist.
Sisyphus pours through in stark contrast with what came before – a gentle and soulful ballad appears, the lyrics and the rising melody offer genuine insight and heartfelt lyrics that are honest and revealing; all of which is easy to appreciate at this point. You get a little closer to the artist and her ideas as the project progresses. The piano-led ambiance here suits the mood and concept well.
Sick of Excuses follows and drives with an unusual musicality that lures you in with a fine balance between melancholy and optimism. There's darkness at first, but later on this fades away. Surprisingly I heard a touch of Fleetwood Mac or even Kate Bush during the hook. This song is another highlight for its use of contrast and for the refreshing build-up of the melody.
Contempt is the Cancer finishes the EP with a classic eighties rhythm and dance aura. Krystal's vocal outpouring feels like something of a stream of consciousness here – the verses seem to flow naturally, uninhibited by concern or the environment around them. The song finds its feet a little later, the hook has rhythm and the song again fuses spoken word and melody to give off a dramatic and intense energy – this, combined with the title, intrigues the listener further and creates a longing to know or to understand what it's all about.
Eclecticism is the key throughout this short playlist, but in line with that is an artist with a definite string of individuality within her performances and her approach to expression.
Download the album via Bandcamp or stream it on Spotify. Find & follow Krystal on Facebook, Twitter & Instagram or visit her Website.