Engaging and cinematic production marks a subtle yet captivating opener, for this creatively provocative album from kraogotthesauce.
The title-track Sauce! offers familiarity of rhythm and wave-like movement, but also injects a twist of originality that helps really get the mind wandering – as details and fragments build up an emotively hypnotic realm.
These qualities continue throughout the album, often with distantly-mixed, retro vocals adding a poetic and melodic thread of observation alongside the synth-kissed ambiance of each progression.
Angel does precisely this, blending that atmospheric strength with vocal dynamic and story for a whole new take on kraogotthesauce.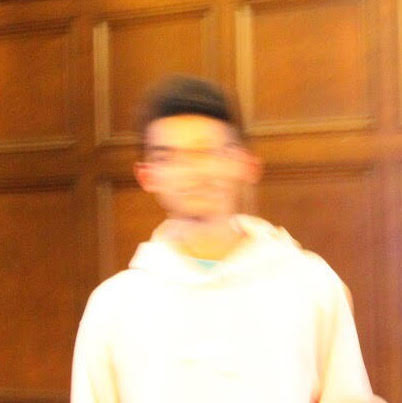 As we move through the likes of Best Of Us, that contemporary Pop and RnB edge returns under a more simple, mainstream light, with spoken fragments to ground things within real-life storytelling. Then a touch of ambient design lights up the softer lo-fi embrace of Up Now and the subsequent Doubts Pt.II.
Versatility is a strength, consistently. Geronimo leads with vintage piano and vocal ad-libs for an intimate, enchanting vibe. The sound of the swords proves a calling card across Sauce! – as do catchy hooks interwoven with the trippy arrangements of elsewhere. That vintage aspect appears more than a few times, with The One // Prayers Up delivering an easy highlight for its big-beat, vocal smoothness and nostalgic production.
Chilled vibes take the reigns for a revealing and deeply human Rollin' Stone Interlude, another brief yet worthy highlight, followed by the again cinematic depths of a dark and gritty D!e Today.
Madden balances intensity and quiet for a boldly gripping listen, before Proud Of Me redirects things towards personal reflection and the lightness of mainstream pop and hip hop. Bands maintains that calm and breathy contemplation, adding an ethereal arrangement and vocal sound-play for an all the more emotive thread of ideas.
Notice Me is instantly memorable, a stand-out hit for its lyrical integrity and the simple rise and fall of that rap-melody fusion. Then the fullness and atmospheric depth of Take Me Away completes things in a manner similar to that in which they began – reminding listeners one last time of the breadth of ability and artistic intention that makes up the Sauce! album.
Find kraogotthesauce on Facebook, Twitter & Instagram.