Standing tall on the back of hard work, professionalism, dedication and talent, Kings Cvstle have already made waves online and throughout the UK hip hop scene, and will categorically continue to raise the bar as 2020 steps into view.
Their latest single sees them step briefly away from the intensity and social hardship more commonly found in their tracks, instead offering a moment of blissful calm, engaging rhythm, and classic hip hop; soaked in a little of those jazz cafe vibes just to complete the process.
Leaning with ease towards the nostalgic smooth vibes of artists like Verb T, Get High offers an anthem for easy living, laid-back good times and relaxing into the day. It's a refreshing alternative to the weight of the world, and the soundscape and vocal performances alike feed into the overall mood brilliantly.
Peter and Daniel King make up the Kings Cvstle line up, identical twin brothers united by their clear passion and talent for making original hip hop. The new single sees Daniel debut an original verse, stepping out from behind the scenes where he's long-since worked as an engineer and producer – appearing at every live show and being fully involved in the making of each new project. His delivery here appears as a seamless progression within the track, showcasing a step up to the stage with natural confidence, insight and ability.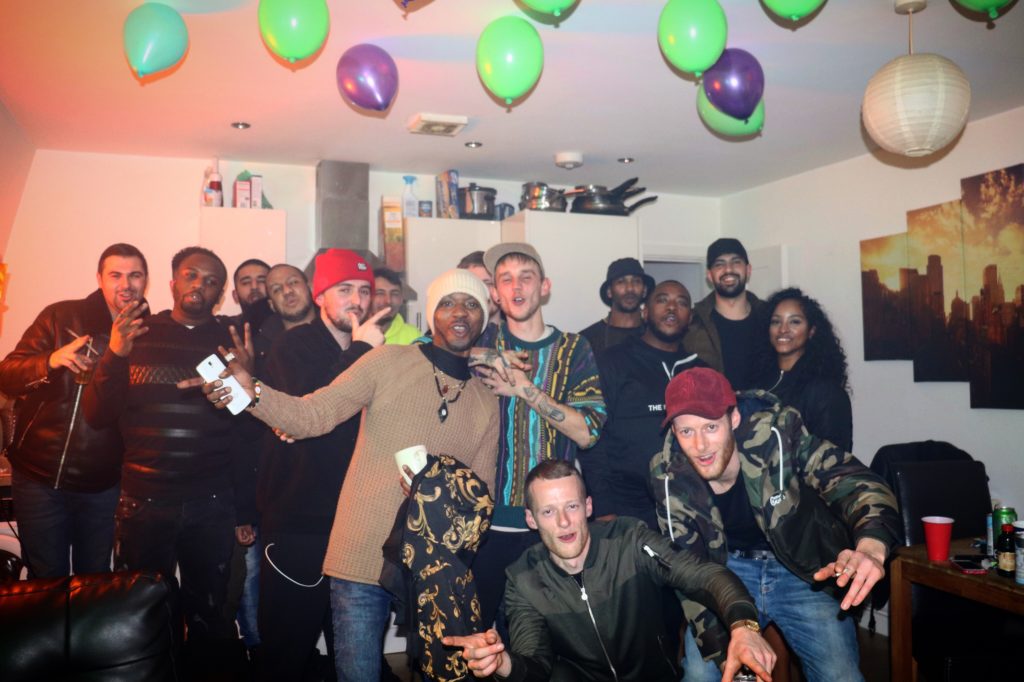 The accompanying video for this release fits the general intention and aura of the song flawlessly, bringing back those noughties vibes all the more so, and memorably showcasing both Peter and Daniel at the heart of the Kings Cvstle outfit.
Stylish dashes of sax meet with a quickly likable groove to ultimately envelop listeners in the strength of well crafted, laid-back yet skillfully presented new music – all the while speaking volumes on behalf of the ever-rising popularity and power of marijuana. It's a different kind of track, further cementing the versatile and unpredictable nature of the Kings Csvtle sound, and a timeless joy to immerse yourself in.
Following the release of the single at the end of the month, Kings Cvstle have a fresh EP ready to unleash early next year, within which Daniel will feature on one or two additional verses – and of course as the project's engineer. There's also a full-length mixtape in the making, with plans for release next summer.
Get High's impressive soundscape was designed and produced by Alcynoos, a Parisian beatmaker with some clear influences from jazz, blues, soul, funk, disco, bossa nova and even rock and electronic lounge music. He has previously featured on labels like Hip Dozer, THA ReCoRdZ and The Jazz Hop Cafe Records – the latter of which included a track by Kings Cvstle called Just Friends.
The film maker for this release is a childhood friend of the duo, Ryan Adagio. His background includes working with artists like Big Narstie and Donaeo.
It's a masterful set-up, and still merely a hint at the strides Kings Cvstle will be taking in the coming months and years. Well worth tuning in for.
Single out December 25th. Find & follow Kings Cvstle on Instagram, Spotify, iTunes & YouTube. Check out via Instagram new member Daniel King, Photographer Charlie Blair, and Film Maker Ryan Adagio.