Classic rap vibes hit with sincere impact as Kim Joke, KG and Solmar join forces for this mighty and impressive new hip hop single.
Featuring an impossible to ignore soundscape and beat, New Era tackles the sound of the moment and the very nature of the industry and modern life in light of nostalgia and realness all at once.
Kim Joke showcases faultless attention to detail, effortlessly compelling bars, without any need for falseness of filler just to grab attention. Raw talent at work, drawing you in with the intelligence and sharp, witty nature of the writing and delivery.
'New era, same shit' resounds from the personality-driven vocals amidst the intense weight of this bass-heavy beat. Meanwhile, each vocalist weaves a creatively expressive, lyrically clever and captivating web of intricacy around it, consistently returning to that anthem-like resolve that's quickly accessible and boldly relatable.
KG's follow-up to the opening verse aims high and hits the mark, changing the tone but bringing all the more character and intensity with fast-bars and fresh ideas. The dynamic works well to keep things moving.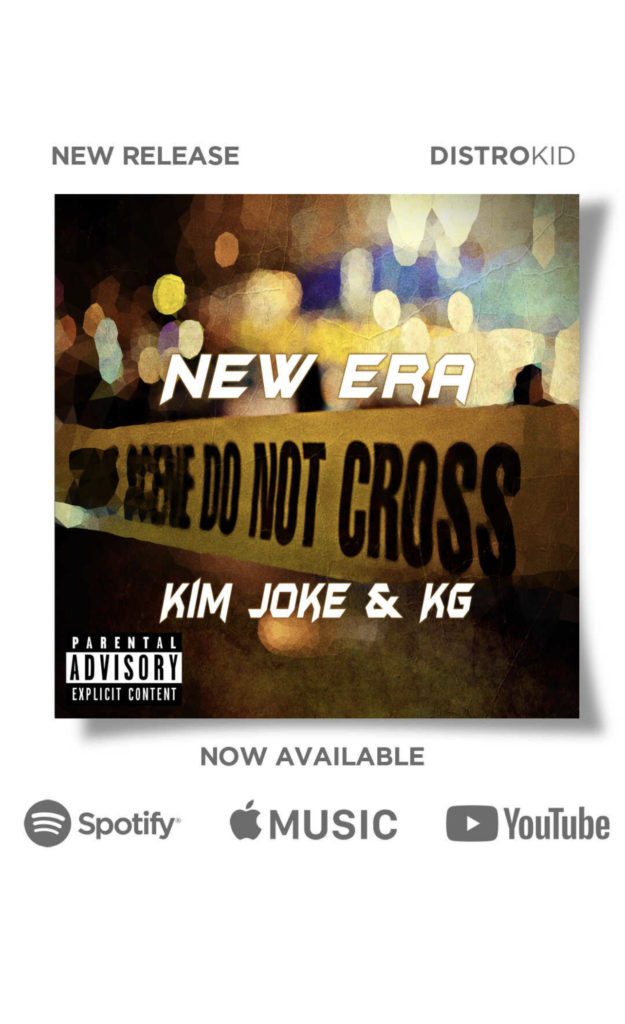 The new release follows on from a string of singles in the Kim Joke corner – not least of all the unforgettable Gun Smoke, the moody and inspiring, scene-setting, storytelling Look, and the again bass-led trap-style modern edge of Fall Through.
Undoubtedly an artist quickly rising and already at the top of his game lyrically, Kim Joke highlights the power of collaboration and indie focus with this fresh yet timeless new alternative hit. Well worth a few streams this side of the summer.
Single out August 7th. Download or stream New Era here. Check out Kim Joke and KG on Twitter / Twitter & Solmar Music & KG on IG / IG.