Artist and songwriter Kenni surprises and engages listeners beautifully with this EP. The smooth vibes and genre-fusion that pours through as In Love With My Plug kicks off the project are anything but predictable. A pristine and professional soundscape creates a trip-hop-like ambiance, a peaceful moment of escapism, a likable and calming groove. Alongside this you get Kenni's seemingly free-style vocal melody, meandering through the layers, offering personal insight and contemporary references that often feel well-rooted in modern hip hop. You start to build a connection with the singer, there's a certain honesty and realness to the gentle presentation and the unwavering, free-flowing lyricism. An impressive start, and things continue in a similarly unexpected manner.
Sorry follows on as way more of a spacious and intimate, open performance. A keys-lead and near-acoustic performance lays bare the intricacies of Kenni's voice amidst a clear display of purity and vulnerability. As the beat drops in, that voice reaches softly passionate peaks, and the now recognizable sound that is this artist makes itself known. These threads of familiarity run throughout, helping build a real sense of identity.
Rain Baby mixes things up further, keeping delicacy at the forefront and delving off into a near Lana-style moment of whispered, breathy delivery, thoughtful imagery and scene-setting; with an Owl City style of electro-pop in the background. The song rises up beautifully, a definite highlight, hopeful and calming as it rains down around you.
This is a great time to point out how flawlessly produced this EP is – the music hits with stylish impact, multi-layered and immersive, yet never at the cost of losing the connection of the voice. Those deeply human qualities, the subtle rasp of Kenni's voice, all remains right there with you. The louder you listen, the stronger the effect of the music all in all.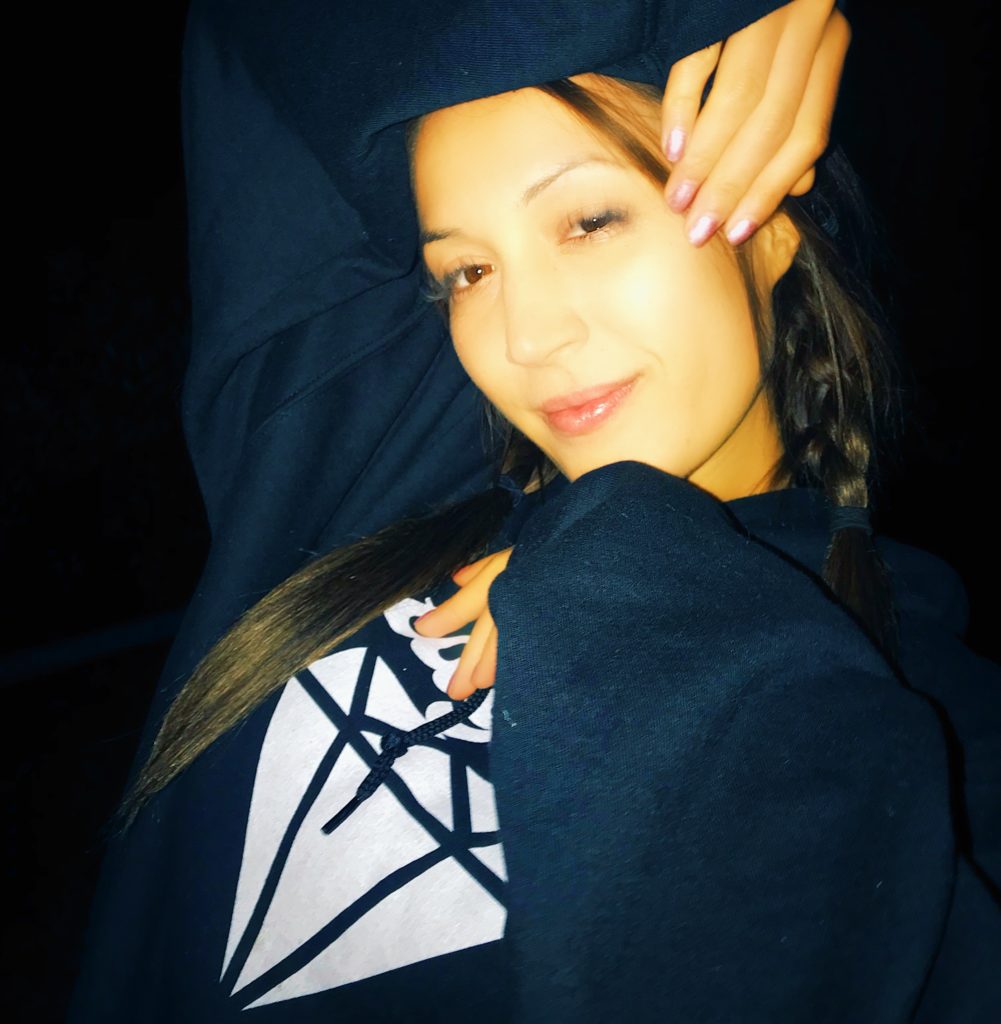 Stuck With me takes on the subtle EDM vibe a little more energetically. The beat pulsates through and sees the vocal take more of back-seat for a moment of uplift and brightness. The song lights up the room and simultaneously gears its listeners up for whatever it is they're heading towards. Lyrically there's a little contrast with the mood, but in reality this just adds an element of interest and unpredictability.
The EP's title track brings things to a familiar and contemporary finish. Good Conscience kicks in with swagger and boldness, hearing the singer declare I do what I want, as a mildly industrial beat pounds through in the distance. Attitude and angst intertwine amidst a softly dark and increasingly intense soundscape that proceeds to envelop you. A further dash of character emerges, another side to the artist, new qualities in the vocal thanks to the lyrical intention and the weight of the concept. A strong way to finish, and still those familiar threads stand tall.
This EP in full makes for a striking and impressive introduction to Kenni as an artist. An easy collection to lose yourself within for a while. Enjoyable beats, beautiful vocals, and open, genuine lyrics that often seem to hold nothing back. Worth exploring.
Download or stream the EP here. Find & follow Kenni on Facebook & Instagram or visit her Website.