KAMAKAZi¡i KEi collaborates with a host of impressive producers to present his uniquely expressive style and lyricism on this latest EP.
Flight Risk makes for a relevantly smooth and rhythmic hip hop project that tips its hat to the sound of today but also makes sure to pay tribute to the more classic and natural tones from the dawn of the genre.
KAMAKAZi¡i KEi's personality pours through more notably as the playlist progresses. Where 10 PiLLØWS [Prod. samsungsosa] introduces things with a likable beat and a series of short, snappy verse lines and clever quips, øøøuuWeeee [Prod. YUNG GLIZZY] follows on with an immediate level of passion and character. The lyrics and the vocal performance emerge with equal parts angst and confidence, making for a quickly captivating track with a fascinating story line – proving increasingly impressive and highlighting a totally different side to the artist even at this early stage.
Keep 1 in the Chamber [Prod. ReeseyGotIt] comes through with a simple yet striking beat, a descending riff that haunts as it weaves throughout the backdrop. Again, KEi's lyrics and his performance reach compelling peaks, this time bringing through personal experience and reflective emotional thoughts that let you build a strong connection with him as an individual. Rappers tell lies cause they've got nothing to say is just one of many, many lines that stand out.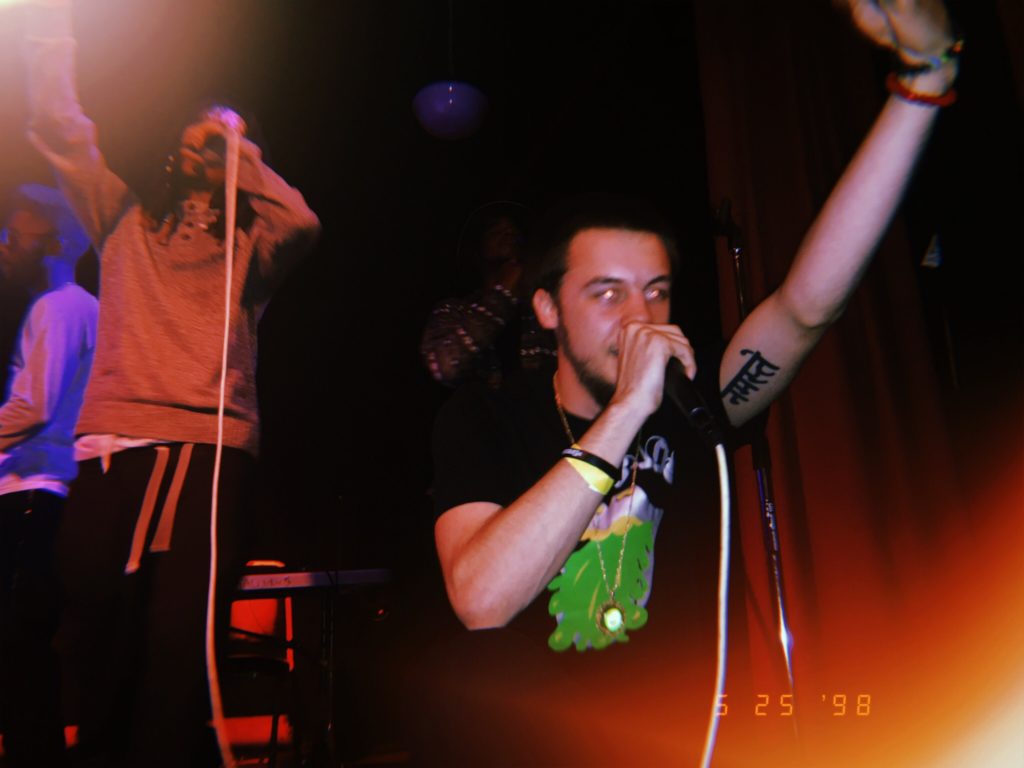 As this EP goes on, KAMAKAZi¡i KEi genuinely evolves from good to great, utilizing contemporary tactics just occasionally to gather a relevant audience, but proceeding to pave his own way with interesting story-lines and a passionate style of performance.
Bøøf Pack & Mangøes [Prod. ConCorD] reverts back to the short and rhythmic line style of the opening track. Conceptually though there's a certain depth here and level of vulnerability and struggle that really reach out to connect. Considering the range of notably simpler hip hop releases that have made waves online in recent years, there's no reason at all that a number of tracks from the FLiGHT RiSK EP couldn't have an immense effect once enough people get privy to it.
Towards the end of the project, Nø Mystery [Prod. $EGADOR] delves even deeper into that personality and back story, balancing detailed scene setting with intimate self-reflection and intricate consideration of life itself and his role within it. There's a softness to this track, particularly as the hook and the music alone emerge – a quietness that's calming and hopeful. An inspiring piece that again builds a stronger bridge between the artist and his audience.
QuCumber [Prod. MikeWavs] follows on with perhaps the most striking and recognizable soundscape of all. A creative and hard-hitting yet spacious beat accompanies a performance and lyrical outpouring that increasingly gather momentum and intensity throughout.
RØLL SUMN // SMØKE SUMN comes afterwards and brings the EP to a rhythmically entrancing, anthem-like finish. Much in the manner that the opening track appeared to appeal to contemporary ears, with a familiar style and a simpler concept, this one wraps things up with an equally accessible and energizing hip hop vibe. The balance between intensity and simple good energy works well throughout – Kamakaziii Kei knows what's effective in the rap world, but for the most part he lets his own creativity and lyrical freedom drive his writing process and performance style; which helps make this a stand out hip hop release from 2019 so far. Well worth a stream this summer.
Stream the project on Spotify. Find & follow Kamakaziii Kei on Twitter & Instagram.