Dreamy production and stunningly delicate, soulful and light vocals meet with scene-setting and story-telling throughout this impressive new EP from Jordan Olympus.
As an opener, December February starts the project off strongly – pristine production, heavy bass work, a fine fusion of gritty RnB and accessible pop. Jordan's voice is impeccable, there's a certain tremble to the tone, a sense of vulnerability, which evolves into smooth confidence as and when the lyrics require.
The melody meanders freely, quite unpredictably, injecting a freestyle kind of passion into proceedings. Still the song works though, offering a hook for that anthem-like moment, and a progression that soon becomes familiar. Olympus has his style and masters it.
Paper Lantern follows and leads with a memorable riff and production detail – as well as a notably more catchy melody from the outset. Here we get a sense of heartbreak, a pop ballad of sorts, and the voice stands tall in a more minimalist setting initially, before rising up passionately once again.
Jordan commits fully to the moment, emotionally connecting at every step, even presenting a brief rap verse for further versatility. Great song-writing, poetic and interesting, fresh.
Things take a turn for the all the more eclectic as a hard-hitting Gold Cowries lifts the pace and pours through like a tribal anthem of volume, angst and confidence. Really well-placed, the project is incredibly creative and this mid-point track elevates it with a kind of late-night darkness and swagger. The production and the vocals switch gears in unison for a truly immersive effect. A definite highlight.
O.V.A softens the mood again and contrast works its magic beautifully. World-music rhythms lead us through a fresh soundscape, as breathy and outstretched vocal notes paint a whole new image of the artist. The word talented comes to mind, a natural ability and love for the process that shines regardless of genre or setting.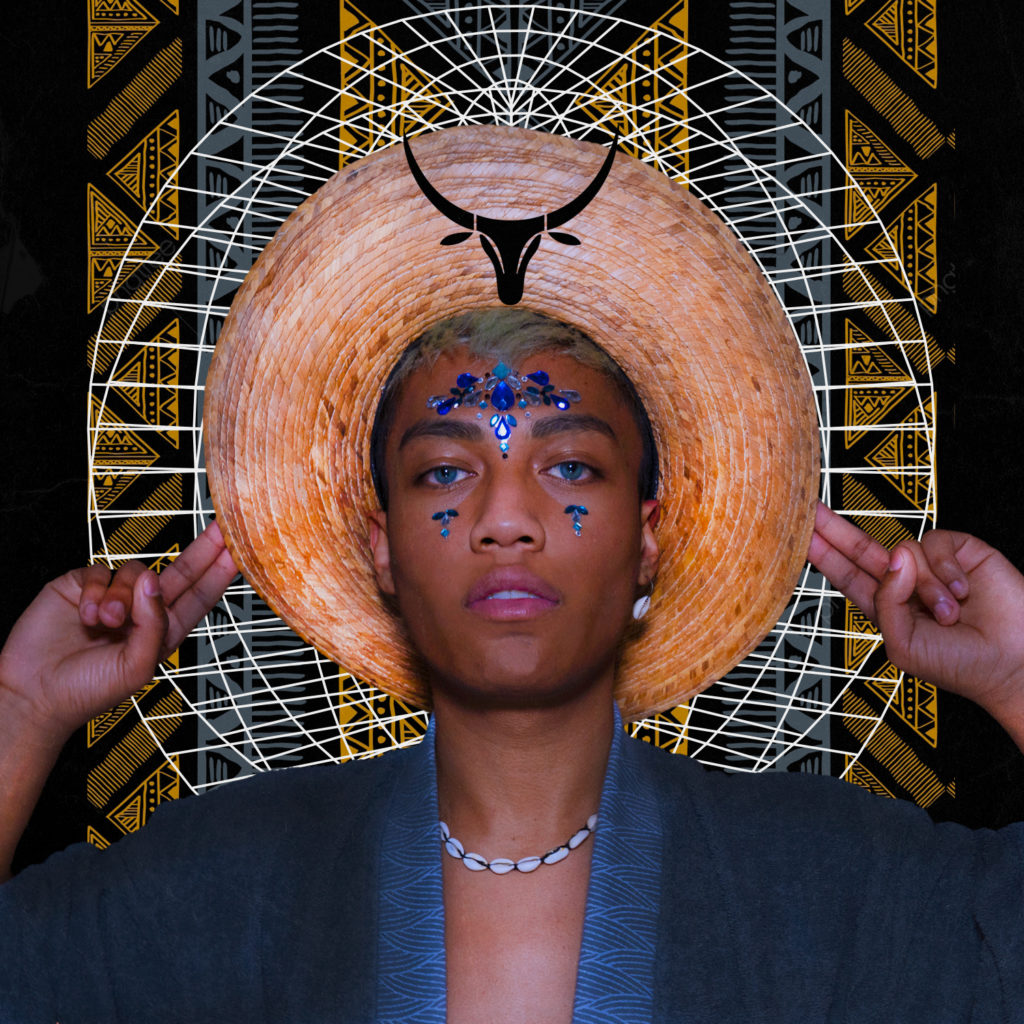 To finish up, an acoustic rendition of Burn The Empire makes for a refreshingly organic moment of intimacy and reflection.
Jordan's voice stands tall once again in a new way – it's recognisable, faultless in its journey through melodies and feelings. The language change also delivers a further hit of worldly ambition and a somewhat exotic air of authenticity as the finger-picking evolves into a strum. Beautifully performed and captured, a stunning way to end the EP.
Jordan Olympus has the name, the image, the skill and the artistry to really carry this sound and style to bigger stages. Well worth a listen.
Download or stream The Ascension here. Check out Jordan Olympus on Facebook & Instagram or visit his Website.