Fast-paced and loaded with equal parts organic and distorted sound design, Jeshua Marshall injects a heavy hit of rhythm and anthem-like energy into the scene with this infectious and striking new single No More.
Drawing subtle comparisons style-wise with the likes of Rusted Root as much so as Cat Empire and even The Hives to an extent, the song soon goes on to further increase its brightness with a conceptual writing style that draws on precisely the issues that have torn apart societies and the lives of many; culminating in a plethora of riots and divide across America in 2020.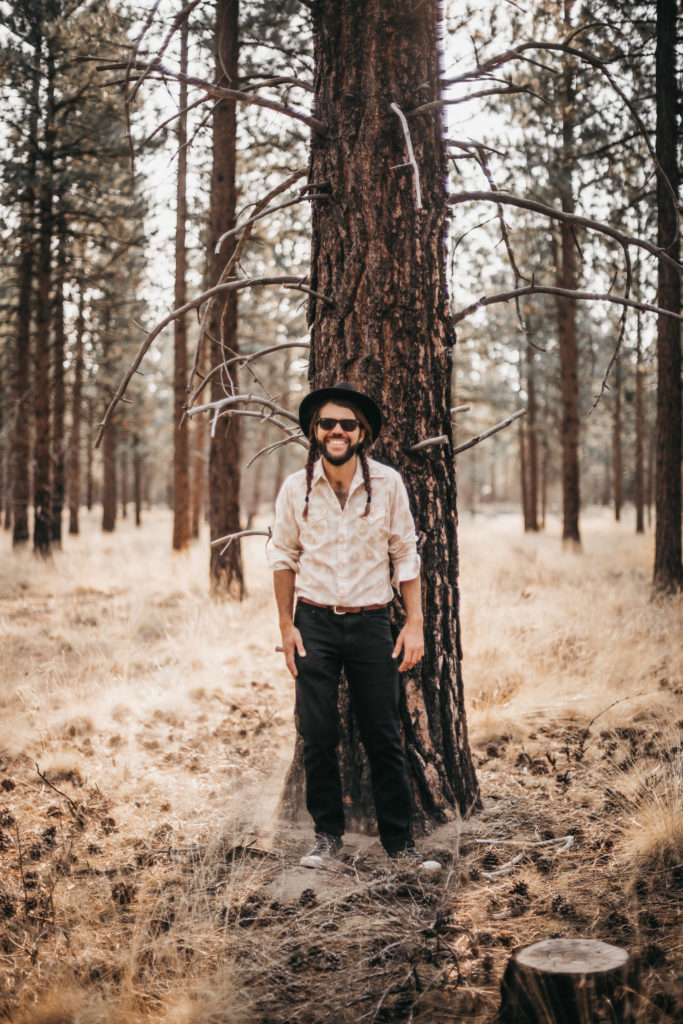 No More underlines its intentions in multiple ways, not least of all the lyrics. First we get this punk-esque, single-note declaration that draws in the high-energy rock fans for a quick moment of unity and consideration. The latter half, however, evolves into a reggae aura that sees the pace, set-up, and lead vocal switch gears. All the while, references to police brutality echo out from amidst the likable bounce of the track and performance – keeping listeners united both for the good vibes and the uproar and sadness at the heart of the work.
On the surface, this is simply a great track – built from natural musical layers, quickly prompting interest in a live show; a festival performance would likely be superb. Underneath this, we get a clear sense of intention and topical poignancy.
Brilliant. Well worth a listen.
Download or stream No More here. Photo by Lily Marie Hudnell-Almas.