Crafted as an ode to the Houston, Texas culture, Jazzgroupiez' Purple Sax as a short playlist offers precisely the smooth vibes required to warm up a cold night and get you feeling ready to take on the future with a calm, collected mood.
Saxophonist Stephen Richard and trumpeter Byron J Muhammad feature on the opening and title composition, a lightly hip hop inspired beat keeps things moving. Though there's an aura of the freedom of jazz, there are a few simple riffs that pour through from each instrument – giving the track some recognisable threads to connect with.
SUNDAY picks up the energy a little afterwords, the featured rap vocal offers a whispered rasp that suits the mellow mood of the music beautifully. The piano running throughout is a simple but sublime touch, and all in all the whole thing just sounds great and presents fragments of optimistic ideas as it fills the room. Contrast is utilized well throughout this project, so rather than the jazz vibe just flowing freely, there's direction and intention – there are subtle moments of weight and change that keep you interested and engaged.
CRD introduces a dash of trip hop and creates a wonderfully uplifting jazz-cafe mood – a sound many will likely find nostalgic and reminiscent of the early noughties. Jazzgroupiez has built this project gorgeously well, the production is crisp and clean so every layer shines brightly, yet with this there's an inherent smoothness that keeps everything united and relevant; a trait the inexperienced producer may struggle to present.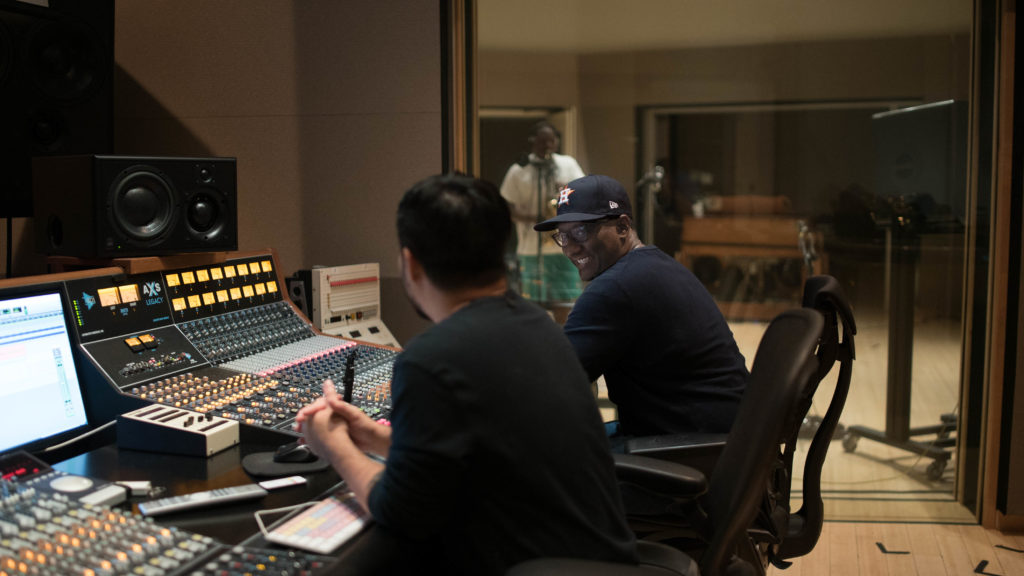 Houston 96 (Feat. Killa Kyleon) is something of a highlight for its sudden level of passion and pace. A touch of Tupac appears in the sound, the verses are emotional and driven, and once again contrast is perfectly well managed so as to hold tight to your affection. The song also brings through a beautiful hook, simple yet satisfying and quickly memorable. This one has flair, for sure – easy to listen to a couple of times over. All but one of the tracks on this project fall below the three minute mark, so it's no trouble to have them reappear two or three times within a session.
Hallelujah brings back Stephen Richard and Byron J Muhammad, fusing classic jazz with a hip hop beat and a soulfully soothing vocal. There's a lightness to this piece, the title and the voice, even the meandering instrumental melodies – all of this feels thankful, grateful; in keeping with the concept. The feeling the music gives you is of a similar nature – you're prompted to appreciate things as they are in this moment; something we could all try to do a little more often. The latter half of the track sees a structural shift redirect the mood and the moment – there's a new touch of personality to the final minute or so; the extended length of this piece adds to that effect.
Purple Sax comes to a close with Underground Jazz Kings, another enjoyable work that brings together elements of various genres in a wonderfully entrancing, mildly energizing way. This one features a full soundscape, multiple layers and details combine to craft something immersive around you. The sax sounds superb, the beat, the various electronic snippets and effects add unexpected flickers of presence – hints of vocals in the distance give off a similar feel. A great way to end and a definite highlight – everything you heard within seems to join forces, and yet it's not overly familiar or repeated content in any way; it's as comforting as it is refreshing. Purple Sax in full is absolutely worth enjoying this winter and beyond.
Find & follow Jazzgroupiez on Instagram.