Jason Bembry outlines from the offset a decidedly unique approach to musical creativity with this six-track EP When You Fall. The first few moments of A Walk Inside direct his depth of consideration towards a significant other, his characterful voice gently questioning as an initially quiet, piano-led ambiance emerges. Soon enough, you witness the melody meandering in a seemingly new way – few to no comparisons come to mind. Then the various sections of the song showcase further an inherent, artistic way with expression that Jason Bembry undoubtedly offers.
A Walk Inside evolves to become a jazz-pop fusion of colour and passion, Bembry's musicality reaching impressive heights and his vocal delivery working hard towards the same ideal. By the end of the song, the whole thing undeniably leaves its mark – a powerful introduction, in hindsight, to the full project.
The title track follows the opener and the sound seems a little more secure in its rhythm and melodic development – I'm reminded briefly of Anohni, that delicate, near-whispered soul is easily calming. A beautiful song, a little less surprising or less creatively fresh than the opener, but a clever choice in terms of drawing a wider audience in – and even then, holding close to this interesting way with writing and performance that is the Jason Bembry approach.
Things take a turn down the quiet, smokey back-streets of some jazz-soaked village as We Stay presents itself. A gentle ballad, introduced with lightly unsettling or melancholy strings. The verses maintain that mood but when the hook comes in the song quickly goes from good to great, stunning even. A fascinating and passionate piece of writing and musicianship that lets you really escape into the moment – content that Bembry knows how to deal with his audience, even in this most personal, intimate of settings. A definite highlight but its placement among what surrounds it most probably aids that impact thanks to effective contrasting.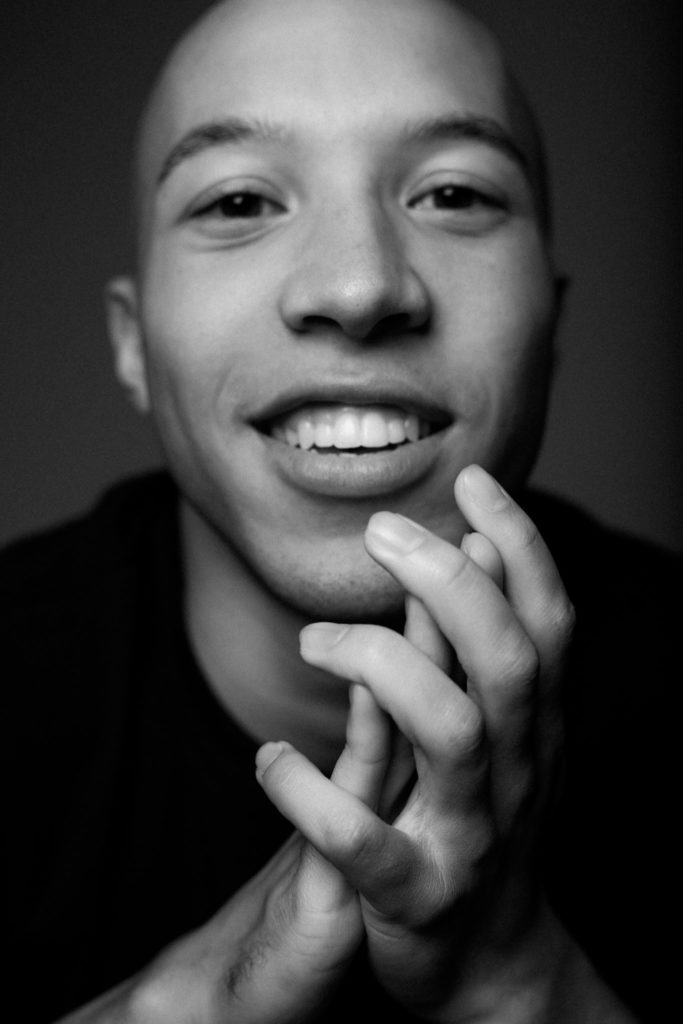 Safe brightens things up during the latter half, an optimistic piece of music – hopeful, poetic lyrics, a long-form melody that weaves the story-line around you in a comforting, entrancing fashion; the song's very concept reinforcing this feeling of calm, safety.
No Sleep follows and brings in a folk-rock fullness that again works well to build a sense of contrast and to keep you interested. Every so often Bembry's free-flowing lyricism offers hints of Jason Mraz or John Butler, his thoughts pour through by means of everything from the words to the musical riffs, the stops and the starts. This is another unquestionably unique song that captures your affection for its newness.
The final track on the EP brings in a notably revealing display of love and vulnerability. Walls sees Bembry bare his soul in an uninhibited manner – not for the first time, but the delicacy of the music here creates a ballad-like feel that draws your focus specifically to his voice and his words. The last few moments see the heart and soul of his performance really stand tall.
Throughout this project you can hear the artist dealing with the ways of the world, the feelings associated with relationships and experiences – he remains honest when it comes to love and what it does to us. The music and the lyrics work in unison to present this.
As suggested, a fairly incomparable style right now, and what's more – Jason Bembry is set to release a brand new song in just a month's time. Well worth tuning in for.
Download or stream the EP here. Find & follow Jason Bembry on Twitter.