X-Rated is the jaw-droppingly explicit new single from artist and songwriter Jamar Germain. The title is undeniably true to the concept, though first of all – it has to be said – this is the perfect RnB-Pop crossover song to see music fans through to the upcoming brighter seasons.
The song showcases an addictive rhythm, an infectiously memorable hook, and a beautifully smooth and skillful leading voice. In reality, it feels like a long lost hit from a simpler time. It's a pleasure to witness the return of such colourful, upbeat and simultaneously laid back music produced to a superbly high quality.
Jamar Germain is an artist paving his own way within the music world. The influences that have led to the crafting of this single are no doubt detectable in the soulful performance style, the intimate subject matter, and the general layout of the instrumentation, but what really makes this fresh is that his approach to creativity and performance is unquestionably true to his own style and confidence. He brings to the stage something carefree and casual, and yet he does so in a musically professional manner. His vocal style and subject matter are a little in line with the likes of The Weeknd, though the music is much more classically inspired – it fits in well with a number of upbeat, popular genres.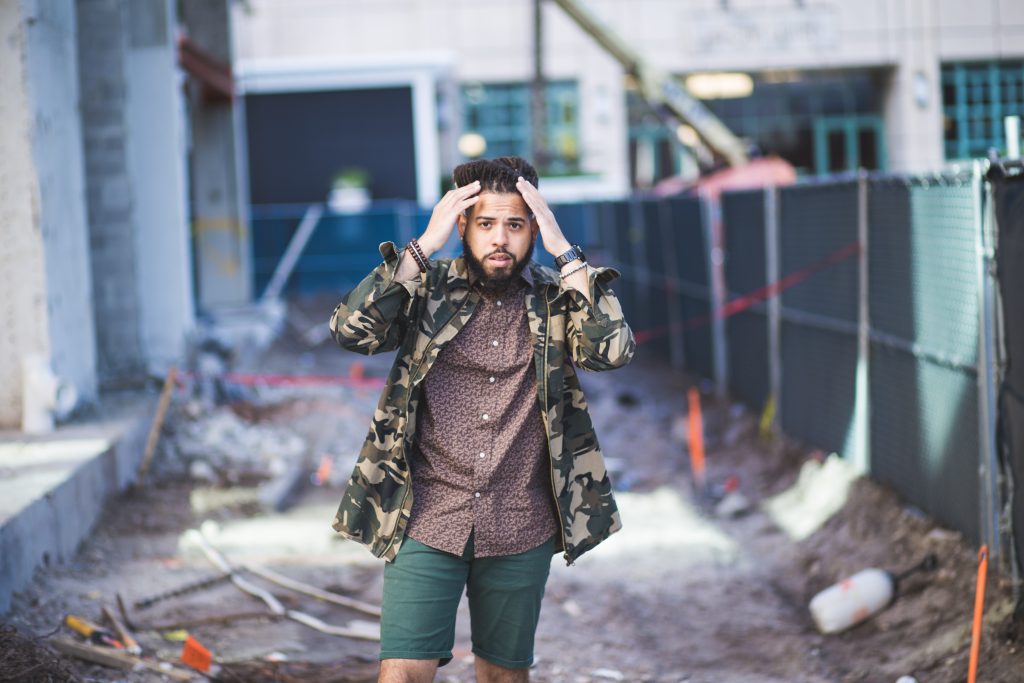 Structurally the song begins fairly softly, the recording is both crisp and smooth depending on the detail, and as things progress – the entire soundscape works in unison with the unfolding melody. If ever a song was the perfect embodiment of its title and concept, this is it. The melody is incredibly strong, as is the build up of the ambiance – the additional vocals are really well placed so as to help make those smoother, more delicate moments really stand tall. The overall mellow mood of the songwriting and the vocal performance is met flawlessly by the good vibes that this particular set of chords and notes create. If the quality of this release is anything to go by, there's a lot more to be expected from Jamar Germain.
Download the song via iTunes & Google Play or stream it on Spotify. Find & follow Jamar Germain on Facebook, Twitter & Instagram. Visit his Website for more information.