Thoughtful lyrics and intricate, well-crafted production meet with an emotive manner of performance throughout this contemporary and crisp, captivating new EP from Jaguar Jaguar.
Beautifully expressive vocals immediately invite interest – the soundscape has a modern pop feel, but the lyrics and the voice help weave in something original and intriguing alongside this; a balance that works well.
Exit is a fine example – structurally interesting, conceptually relevant yet addressed in a refreshing, original way. As an introduction to the project and indeed the band, the song works its magic with ease.
The set-up is electro-organic it seems, dreamy and delicate yet with enough layers of melody and rhythm to warrant interest in a live show – with the help of that passionate, soft to falsetto vocal lead. (This live-performance appeal is furthered immensely on the following track). The voice has a Counting Crows quality on occasion, particularly when the lyrics get really considerate and unusual.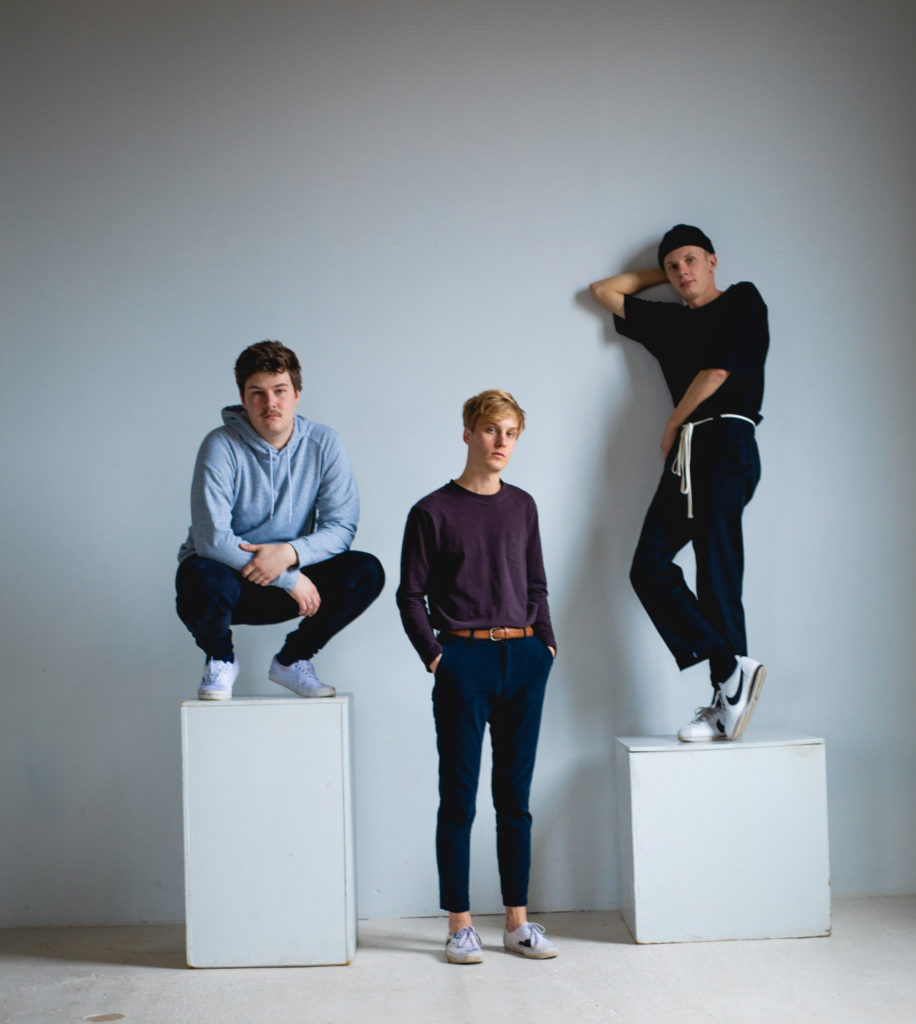 With Post-Op the style is immediately different – the vocals heavier, doubled and quicker-paced to reflect a change in mood. Still the band keep things creative structurally – a clear calling card of their sound. We stop and start, the beat falls away, the synths wash over as a moment of lyric-free expression – everything is purposeful, part of the evolution; not a moment as wasted.
"You're not invited to the party that surrounds you…" This one moves from good to great as it progresses, immersing the listener entirely as the half-way point rains down with hypnotic precision, personal connection and well-placed repetition.
A touch of Halfmoon Run kicks in for a beautifully up and down, intimate and emotive Someone. Contrast utilised to a supreme degree, crystal clear vocals that quickly seduce with deeply longing lyrics. My Friends follows and mellows things out entirely – at just the right time. Vocal sound-play injects a new mood, keeps things eclectic and interesting; yet still in tune with the style and emotive backbone of the band.
The project's title-track brings things to a compelling finish. The vocal sound-play returns, things feel cinematic and simple, connecting for their purity and a few subtle artistic flavours. This one progresses gorgeously into an entrancing, jittery yet addictive instrumental realm for the latter half.
A fantastic EP, in short – nice at first, superb by the mid-section, unmissable by the end. Wonderful song-writing, a distinctive level of identity to the sound, and flawless, engaging production. Well worth enjoying a few times over this year. One of those projects that begs for you to listen on repeat.
Check out Jaguar Jaguar on Instagram.