Returning to the limelight after a brief hiatus, with both the passion and skill required to set the vibe, songwriter and artist Jacob Chacko's album Better Now Or Never presents a hopeful, inspiring and heartfelt approach.
Beginning with the colourful pop-rock stylings of a softly melodic, dreamy and uplifting See Clearly, our protagonist directly addresses us from the get-go, providing a driving anthem and lyrical substance united to leave you focused on precisely what it is that you want out of life.
Featuring a simple yet striking guitar solo and subtle vocals drenched in reverb, the sound has a kind of REM-esque nostalgia, but ultimately introduces a quietly contemplative, recognisable voice; a quality that continues throughout the album.
Enjoy The Show follows and cranks up the volume and pace a little, pairing distorted guitar and cleaner keys for a blues-rock story of stage-ready conviction and fun.
Already it's clear that strength of writing, the melody and accessible phrases, is what guides the Chacko sound along. Intertwined amidst this is also a defiant love for the process – musicianship of both passion and skill, lighting up the outer edges of each progression.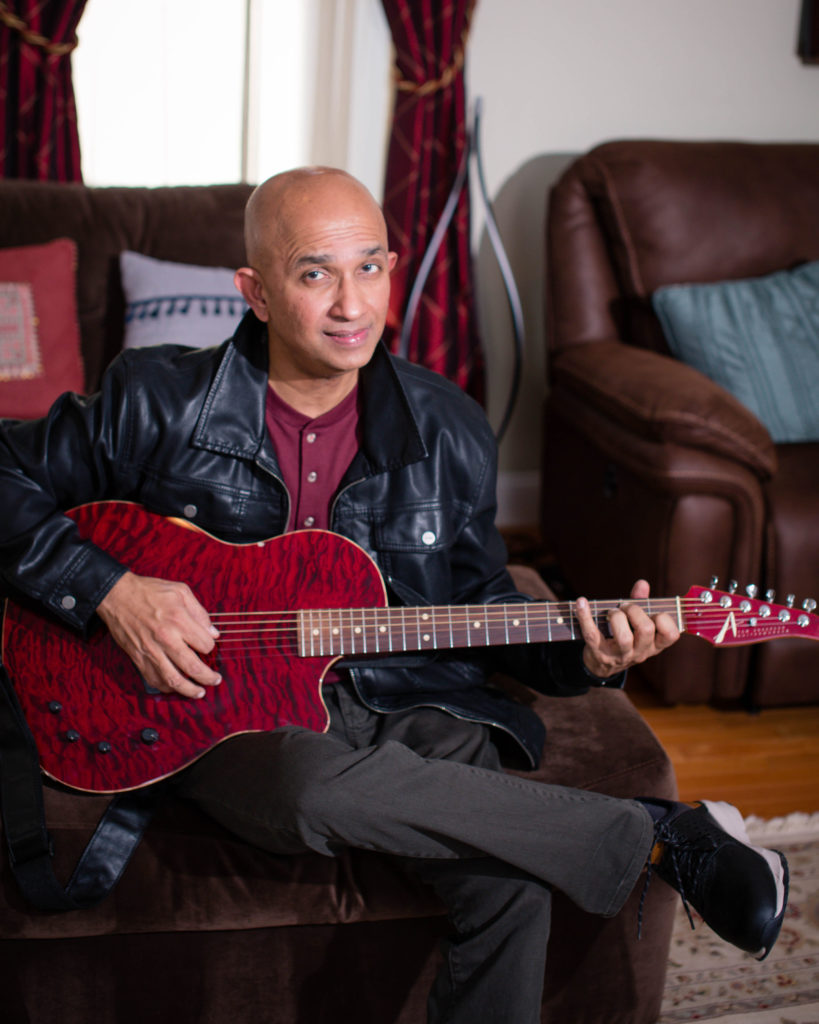 Dream is beautiful, enchanting and emotive – naturally catchy and thoughtful, a personal favourite; and a collaboration with Jacob's closest friends Thomas Verghese and Deepa George.
Other highlights include the softer acoustic sound of a warm and welcoming Tribute. Conceptually this one devotes itself to the memory of Jacob's godparents, and in doing so may prompt the listener to consider their own youth; embraced by the loving selflessness of those who helped raise them.
Stylistically contrasting this is the funky and rhythmically unique Good Moment – loaded with Americana swagger but also cleverly original in intention and overall tone. An anthem of gratitude, beautifully crafted and performed, resolving with a simple yet satisfying hook – another favourite.
Towards the end, Soul Survive celebrates overcoming adversity, with a shoulder-swaying shuffle of a track that's organic as ever yet melodically warm enough to again highlight great songwriting from Jacob.
Afterwards, the guitar-work of No Goodbyes quickly prompts interest in a live show – something evolving from the start, reaching peaks consistently as these paired guitars collide and collaborate. Then at the final hurdle, the instrumentally beautiful Beyond showcases that quality all the more so, and takes listeners on a lasting journey of possibility and appreciation for the current moment.
While there's a raw presentation to this album, that undoubtedly works in its favour – there's a timeless and authentic edge to the project, which allows these genuinely positive, influential ideas and songs to connect with all the more truth and purity. A real pleasure to let play.
Check out Jacob Chacko on Spotify, Instagram, Twitter, Facebook, YouTube & his Website.