Looking for a cheerful to vastly evocative lift to kick off the spring season? Look no further. The ever-impressive Jackson Hollow have crafted a full-length album of organic bluegrass and folk beauties, and it emerges under the aptly-colourful title of Roses.
Beginning with the instant bounce and charm of I'm All The Way Gone, the band's clear skill and unity as musicians quickly lays the foundation for a blissful journey.
The live aspect is distinctly engaging, and this is met by timeless songwriting and sublime harmonies, led by an expressive and recognisable front-woman, and backed by an overall warmth and optimism that promptly lights up the room.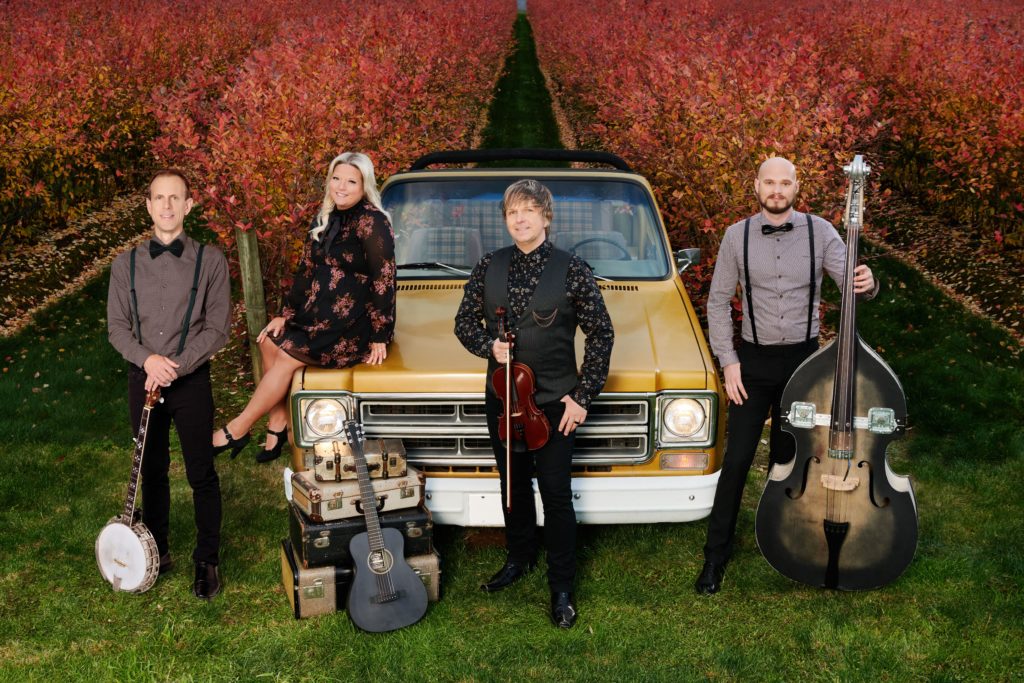 The project continues to appeal for both its instrumental prowess and conceptual depth. Things mellow out on occasion, for songs like A Heartache In The Works, keeping the arrangement interesting, but always maintaining that classic country tone and identity that is the Jackson Hollow creative voice.
Shallow Rivers hits with a soulful longing that's deeply moving after the brightness of the opener. Then we get further warmth and contemplation for the title-track Roses, and a shift to drawn-out strings over quick-fingered fiddle for a general change in vibe.
For The Life Of Me is an early highlight, beautifully poetic, catchy yet in a non-intrusive manner, and authentically personal yet accessible in its vagueness and relatability.
To follow, the sudden pace and brilliance of Can't Stop Now reminds us of the sheer skill that Jackson Hollow bring to modern music. A knees-up anthem that's instantly addictive and effortlessly urges the adoring musician to pick up their own instrument and attempt to raise the bar.
Other highlights include the sentiments and escapism of Travelin' Heart, and the unignorable groove and tune of an infectious, audience-ready Put Yourself In My Place. There's also a welcomed touch of ballad-like soul, passion and desperation to the closer Pour It To Me Straight – a thoughtful and heartfelt way to finish what swiftly proves itself to be a stunning album, from a band categorically worth looking out for on the live scenes.
Musically supreme and perfectly produced so as to let these stage-ready qualities really shine, Roses promises some of the most compelling stories and catchy songwriting from across the indie realm. Not to be missed.
Grab the music here. Find Jackson Hollow on Facebook, Instagram & YouTube.